The Peloton Row Officially Launches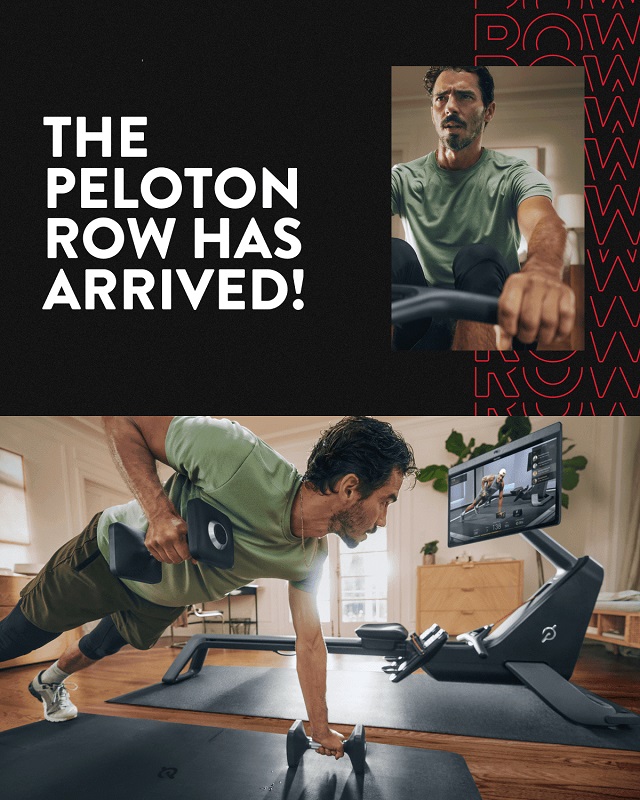 The long-awaited Peloton rower has arrived, but will the $3,195 price tag prove prohibitive?
Peloton announced the arrival of its long-awaited at-home rower, the Peloton Row, this morning. The rower, which is stowable and nearly silent, will provide scenic rides and bootcamps while engaging 86% of the muscles with each stroke, according to the connected fitness company.
While rumors have swirled over the cost of the smart rower, Peloton has confirmed the price of $3,195 for its latest fitness offering. The Peloton Row is currently available for pre-order and is expected to ship in early December.
To the dismay of some Pelotoners, it does not appear that Peloton is currently offering a financing option for the rower, possibly because it's still in pre-order. Members took to Reddit's Peloton community to discuss the Row's launch – and the lack of financing options. 
"At that price and no financing, dead in the virtual water," one poster on Reddit quipped. "I put it in my cart and then saw that they didn't offer Affirm for financing — and that's where I stopped. I used Affirm for both my bike and Tread. They're paid off, but I really don't want to drop an instant 3k out of my bank account," one poster shared. "The reason there's no financing option is because the typical Peloton owner doesn't need a financing option," another poster suggested. While some were excited to share that they had pre-ordered the Peloton rower, others suggested Hydrow as a more cost-effective option.
Peloton released a video demonstrating the rower's benefits and its functionality.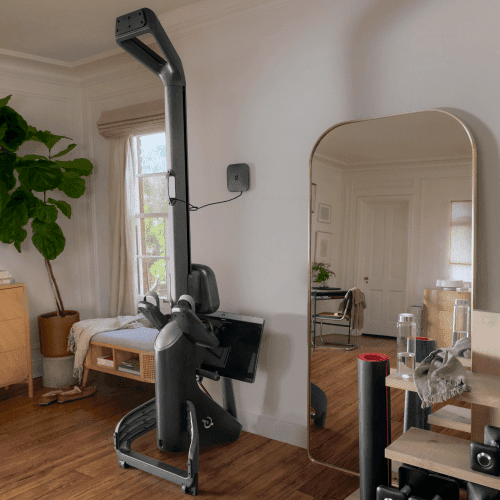 The new Peloton Row has an 8′ x 2′ footprint and comes with a 23.8′′ HD swiveling touchscreen for smooth transitions on and off the mat, as well as studio-quality front and rear facing speakers. A folding arm enables compact upright storage.
There are four row packages available, with prices ranging from $3,195 to $3,570 for Row Ultimate. Delivery and setup are included in all packages.
Row Basic, $3,195, includes only the rowing machine. Row Starter, $3,270, includes accessories such as a row mat and a sport water bottle. Row Select, $3,520, includes a row mat, reversible workout mat, sport water bottle, dumbbells, and a heart rate band. The Row Ultimate, $3,570, includes all of the above as well as a yoga block and yoga strap. All packages require a $44 monthly membership.
In addition to rowing, the connected rower will also offer classes that focus on strength, yoga, and meditation.
Last week, Peloton announced a significant leadership change with the resignations of co-founders Executive Chair John Foley and Chief Legal Officer Hisao Kushi. The leadership shake–up followed a reported operating loss of $1.20 billion in the fourth quarter.
Courtney Rehfeldt
Courtney Rehfeldt has worked in the broadcasting media industry since 2007 and has freelanced since 2012. Her work has been featured in Age of Awareness, Times Beacon Record, The New York Times, and she has an upcoming piece in Slate. She studied yoga & meditation under Beryl Bender Birch at The Hard & The Soft Yoga Institute. She enjoys hiking, being outdoors, and is an avid reader. Courtney has a BA in Media & Communications studies.