Hybrid Fitness Is Here To Stay (and More Tech-Enabled Than Ever)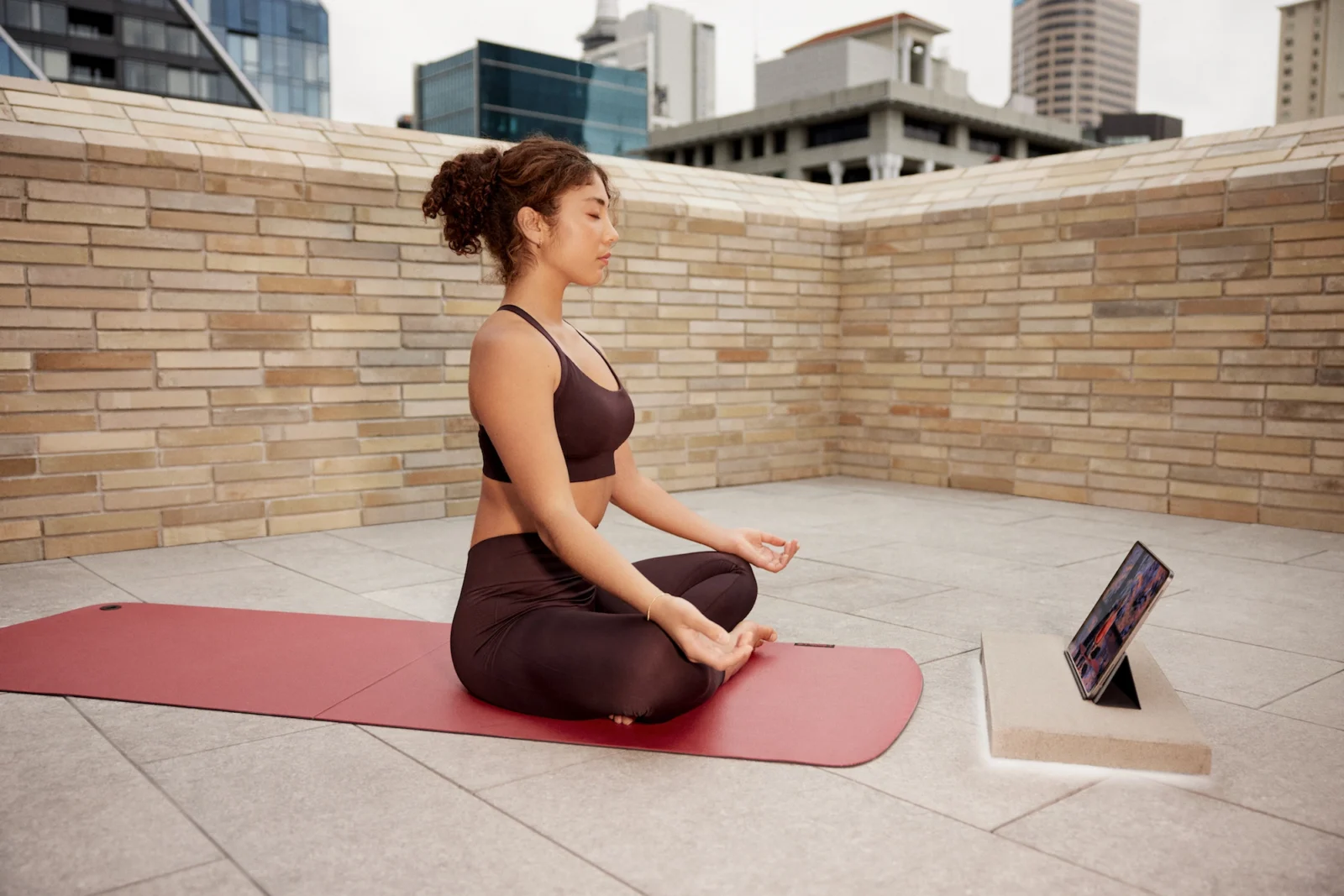 credit: Les Mills
Gyms and studios have their pick of the digital options that appear to be table stakes in the new normal of hybrid fitness
Back in the halcyon days of 2019, most fitness enthusiasts worked out at a gym or studio. When many gyms were forced to close in early 2020, people rushed to install home gyms, sending sales of workout equipment through the roof. People were also leaving the cities to get more space, allowing the home gyms to hold more gear. Peloton, Hydrow, Tonal and others enjoyed meteoric growth.
Many industry watchers thought there would be a crush of gym members returning to IRL workouts once gyms and studios reopened, reasoning that people would miss the camaraderie and intensity of working out in the same room with an instructor and other people. The general feeling was that once people returned to the office, they'd go back to their old fitness ways, and that spin bike in the home office would become little more than an overpriced clothes rack.
Then an interesting thing happened. People decided that, just as they weren't willing to go back to the office five days a week, they didn't want to go back to the gym full-time either. McKinsey & Co. reports that the number of people doing hybrid fitness routines grew by 41% between 2020 and 2022, with many claiming that hybrid training returns better results than just doing in-home or in-gym workouts. And, according to research conducted by on-demand fitness leader Les Mills, almost 60% of fitness enthusiasts now prefer a 60/40 split between gym and home workouts.
Although most people admit that working out in the gym helps keep them motivated and results in longer workouts, working out at home is a great convenience tradeoff, and allows one to exercise more frequently, efficiently and cost-effectively.
There is growing evidence that hybrid workouts remove a lot of the friction around exercising by eliminating the time to drive to the gym, find a parking spot and wait for a piece of equipment to be free. They offer flexibility and a more varied menu of workout modalities, a huge draw for the Millennial and GenZ fitness enthusiasts that comprise the majority of gym members today. Hybrid workout routines also keep that exercise bike purchased during COVID from completely going to waste!
More Gyms Offering a Branded Omnichannel Experience
Gyms and clubs, which for years have been using tech solutions for the back end of the business to enable easier class registration and membership management, are now using more consumer-facing technologies to capitalize on the growing demand for digital fitness offerings as a complement to traditional brick-and-mortar gym membership.
Gym and studio operators are engaging their members through multiple physical and digital touchpoints to offer digital experiences that can be used alone or in combination with their physical gym memberships. Much like the retailers who offer both brick-and-mortar and online shopping to their customers, gyms are now allowing, even encouraging, their members to work out wherever, whenever, and however they choose.
Boutique fitness brand Barry's offers Barry's X, a subscription-based community-driven digital fitness experience that the company calls the "first and only one of its kind." Featuring both live and on-demand classes across web and mobile apps, Barry's X brings the brand's signature Red Room intimacy, atmosphere and camaraderie to its members' screens wherever they are.
"Barry's clients who utilize our digital product, Barry's X, are significantly more engaged with the brand overall, said Jenna Hauca, senior vice president of digital and marketing at Barry's. "This year, Barry's X users have 4 times more in-studio check-ins compared to our in-person-only client base. This proof point further amplifies our belief that an omnichannel client is the most valuable to our business."
The Barry's X LIVE classes enable users to sign up, keep themselves accountable and join a live fitness experience with up to 200 other Barry's members. The LIVE class experience offers users the ability to have their camera on to share their video with the instructor for real-time training. Users can also share their feed with just their friends in the class, or to the entire community – a true simulation of the IRL Red Room experience. The on-demand library offers users the opportunity to take their favorite instructor whenever, wherever they like, with different class lengths available.

The larger gym brands, many of which cater to a young, cost-conscious crowd, are also gearing up with digital. 24 Hour Fitness offers the 24hrGo app, which allows members to check into the gym with a QR code, make class reservations, track progress by connecting a wearable and stream thousands of workouts to do in gym or at home.
According to Crunch CEO Jim Rowley, research has shown that fitness consumers will continue to take a mixed approach to their fitness routines.
"In response to this trend, we have launched Crunch+ to deliver quality on-demand and live-stream workouts to give members more options," Rowley said.
Self Esteem Brands CEO Chuck Runyon said consumers today expect personalization.
"The smartphone is the single, most important piece of equipment in the wellness space," Runyon said. "They might only visit your studio or gym a couple of times a week, and so our brands need a way to offer content that is compelling to the consumers we serve and keeps them engaged in our brand. Anytime Fitness can be with anyone, anytime, anywhere, and we can provide that coach in your pocket when you're not inside the gym or club, sending you those nudges for better behaviors, and showing you your biometrics and outcomes. We're using technology for good, not to replace people."
Not surprisingly, wearables are playing a role in hybrid fitness. Planet Fitness launched its fitness app long before the pandemic hit but has significantly grown its digital offerings since then. The Planet Fitness watch app allows members to "have a gym on your wrist." Their app also offers an in-person crowd tracker, which is particularly helpful if you don't want to wait in line for the cable towers. Life Time offers its most popular classes in video format so that members can work out at Life Time anytime and anywhere, and offers access to Apple Fitness+, which is often accessed on the Apple Watch.
Creating an on-brand virtual experience requires investment by gym owners, who must ensure that the virtual experience is on par with the in-person workout. Zoom will no longer get the job done. As members move across the physical and digital spectrum of the gym's offerings, they want to have a consistent, on-brand experience from start to finish. And the smart gym owner will capitalize on the opportunity to track and learn from the members' activities.
Some gym operators are collaborating with established online fitness brands to provide virtual workouts to their members. Fitness International, owner of the LA Fitness, Esporta Fitness and City Sports Club brands, offers its clubs' members Les Mills+, a new streaming platform that can be added to a gym membership for on-demand workouts. Fitness tech leader ABC Fitness Solutions also recently announced a new partnership with Les Mills that makes the group fitness giant's on-demand video classes available to ABC customers. Club operators can offer Les Mills classes such as Bodypump, Bodycombat and Les Mills Grit, among others, to their members both virtually and in-club.
Tech Solutions Providers
A growing number of tech companies and content providers have entered the digital fitness space, offering a myriad of software solutions that add powerful digital capabilities to a gym's list of services.
Fitness tech leader Mindbody's Virtual Wellness platform enables its gym and studio customers to deliver live-streamed and recorded workout classes to their members.
Netherlands-based Funxtion helps gym operators keep their members engaged with customized digital fitness content. The company has created over 2500 exercise videos for 500 virtual classes in more than 1000 of its gym customers, including Anytime Fitness, Sportcity, Puregym, Goodlife Fitness and Kubofit.
UK-based fitness tech brand Wexer, whose parent company Core Health and Fitness, also owns the Schwinn, Nautilus and Stairmaster brands, acquired Intelivideo earlier this year. Wexer's Virtual Connect platform allows its gym customers to make its content available to its gym partners, most of which are in Europe. The Intelivideo deal will expand its content-creation capabilities and presence in the U.S. market.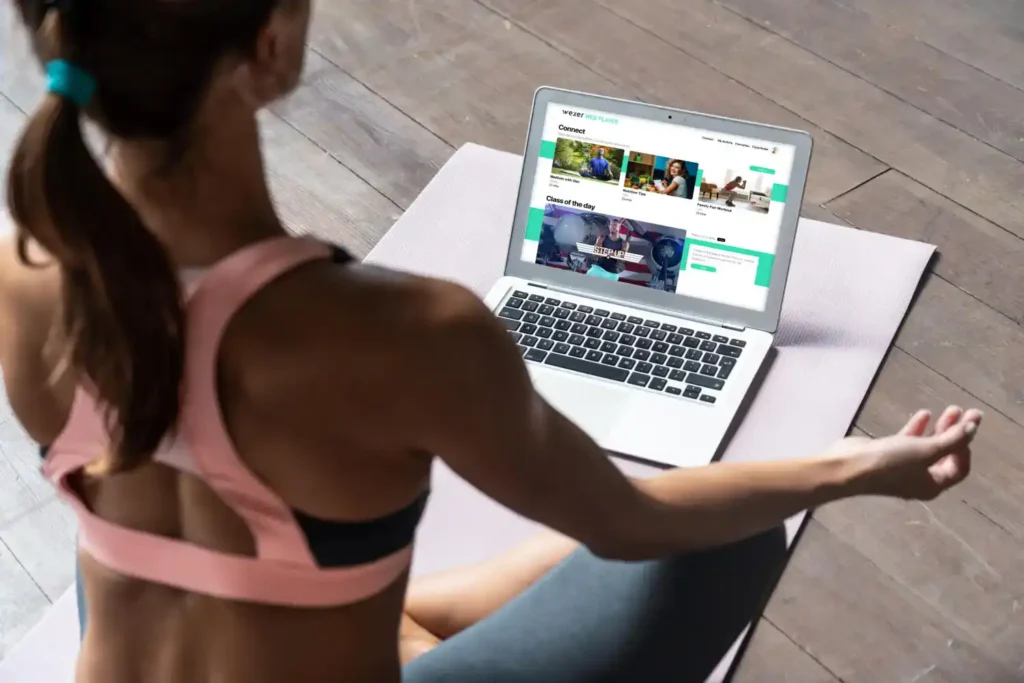 Eight-year-old Fortë is a subscription-based streaming platform that provides access to avant-garde boutique studio classes instructed by leading fitness experts worldwide. Fortë installs hardware and software into boutique studios, which enable the classes to be streamed live to Fortë's platform.
The Gamification Angle
Some solutions are based on gamification to drive community and engagement. New York-based Swerve is a global fitness and competition platform that aims to turn underutilized group exercise rooms at gyms, hotels, residential buildings and schools into packed digitally-enhanced competitive fitness experiences for their communities. From its New York City studio, Swerve streams classes conducted by world-class instructors to big-screen TVs throughout the world. The company has teamed up with Marion Roaman, one of Peloton's co-founders, to develop its Cycling product, the first sport in its collection, and expects to roll out additional fitness modalities beginning in 2024.
Swerve draws on the power of community via its team-based methodology, a gamified experience whereby each location is its own team, competing (globally) against other locations in real-time, which provides a fun, inclusive, highly immersive, and inherently community-building experience.
Swerve CEO and co-founder Eric Posner said his company "does not replace existing instructors at gyms."
"We are a supplement to the schedule of existing classes, enabling gyms to go hybrid, offering classes on the hour, every hour, packing schedules with offerings and solving key profitability challenges for gyms due to labor shortages and the difficulties scaling top talent," Posner said. "We work with some of the largest gym chains in the U.S., streaming into Crunch, XSport, YouFit, YMCA and Mountainside Fitness. In addition, we are in active negotiations and/or pilots with more than 15 additional brands and expect to be streaming to over 100 locations by the end of 2023."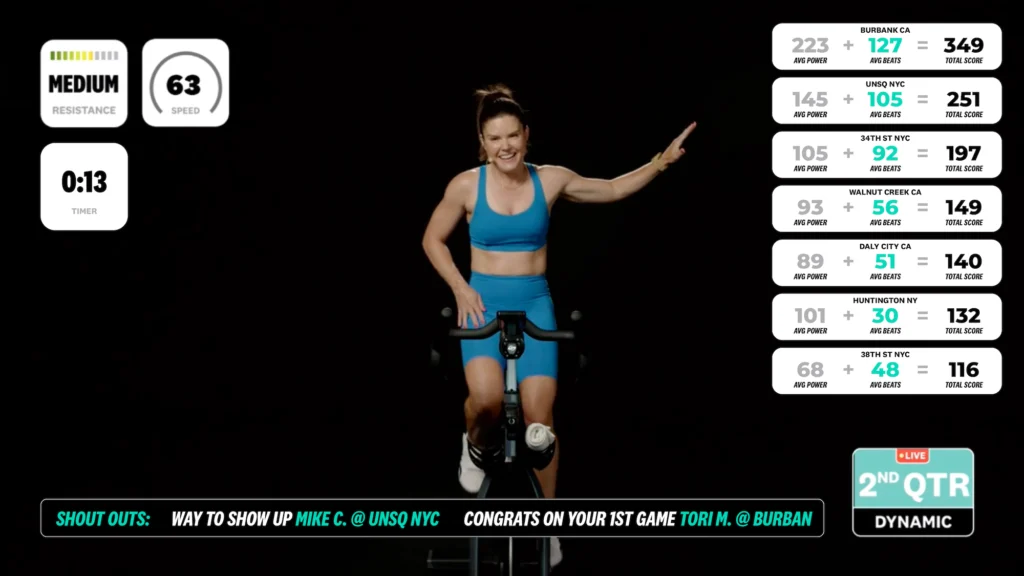 Posner reports that so far this year Swerve has proven to drive up to six times more bookings and deliver four times more classes per day at its partners–at about 15% of the cost.
Swerve, whose three co-founders worked in investment banking before starting the company, was just selected to receive an investment from the Techstars Los Angeles business accelerator.
With so much investment pouring into fitness technology, and new solutions propelling the industry into a new physical/virtual hybrid normal, a few things seem certain. First, the innovation will continue, with the companies behind each innovation strongly believing that their concept will prevail. Second, there will be a few winners but many more who don't make it. Only time will tell how and when this shakeout will happen. And third, with all the options now available, it's a great time to be a fitness and wellness consumer and an exciting time to be in this industry.