CLMBR Machine: Jay-Z, LeBron James, More Bet On It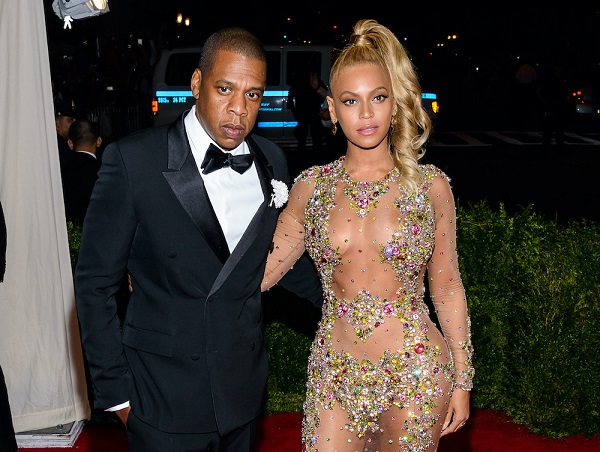 Candace Cordelia Smith
Candace Cordelia is a Pennsylvania-based journalist and on-camera broadcaster/host, with…
Cardio and strength machine CLMBR is becoming a hot commodity in the fitness world, with celebrities like Jay-Z and LeBron James signing on as company investors. As home gyms become more abundant, CLMBR is poised to rival Peloton and other fitness machine brand competitors before it's even become widely available to consumers.
In recent years, vertical climbing, whether indoor, outdoor, or among rocks, has risen in popularity. In 2020, Vice described climbing as "every 20-something guy's favourite hobby." For the first time in history, climbing made its debut at the 2021 Tokyo Olympics. And by the same year, a number of eye-catching vertical climbers have been introduced to the marketplace for those who prefer working out at home, including CLMBR machine, per NBC News.
CLMBR has become more than just the "the new kid on the block" of vertical climbers — it's now a phenomenon in fitness technology. Celebrities such as Jay-Z and Pitbull have invested in the company and LeBron James showed off his CLMBR climbing skills in one of his Instagram stories.
Pitbull told Forbes that he placed his bets on the CLMBR machine because he "knew it would be an instant hit."
"I see a shift towards home fitness," he added. "You see offices of major companies canceling leases and employees working remotely. With more people starting to work from home, they will begin to workout at home more. It'll be easier for people who work long hours or parents taking care of the kids all day to squeeze in a good workout."
Non-celebrities have also put their faith in the CLMBR cardio and strength machine before the exercise equipment was even available to ship to homes. In December 2020, Yahoo! Entertainment reported that the company earned $538,621 in sales within 24 hours via an Indiegogo fundraising campaign. One-hundred percent of funds needed was gained in just 20 minutes. By January 2021, $1,260,555 was raised, thanks to 552 backers.
It's no wonder that "the world's first connected vertical climbing machine" is making a splash. CLMBR seemingly has a lot to offer for fitness enthusiasts, including the provision of on-demand classes, connectivity via fitness trackers and mobile phones, lightweight design for effortless storage, and painless installation.
Touting the benefits of his CLMBR machine, CEO and co-founder Avrum Elmakis explained in a statement, "Traditionally, vertical climbing machines have been viewed as an eyesore to emerge enthusiasts and haven't seen much innovation in more than 40 years. It's one of the main reasons we launched CLMBR; not only to showcase innovation to the market, but to bring a fitness modality out of the gym and make it worthy of people's homes."
Elmakis added, "We're excited to bring a complete climbing workout that can impact their overall health that can fit into their busy-at-home lifestyles."
The low-impact calorie burning CLMBR machine is also ergonomically sound for novice to advanced climbers up to people 7 feet in height. The retail price for one CLMBR machine is $2,799 (with shipping and setup included). But aside from opinions on its affordability, there are some anxiously waiting for shipment of their very own CLMBR.
"How about a post about where people who have been waiting since the beginning of 2021 are on the 'waiting list' for shipping???" wrote an Instagram user on the company's RocNation post in early August. Another comment reads, "How about rocking some deliveries to paying customers."
As if to publicly respond to these queries, the brand posted a separate Instagram message stating, "It's time to reach for greatness! CLMBRs are en route and our team can't wait to finally climb with you! We've accelerated the delivery process by investing millions of dollars in air freight shipments so your CLMBR gets to you as soon as possible."
Options for testing out the product will be available at b8ta stores in San Francisco, Boston, Denver, New York City, Silicon Valley, and Houston until March 2022. These public demos will allow customers to experience working out on a CLMBR for themselves within instructor-led classes.
B8ta CEO Vibhu Norby states, "CLMBR is one of the most unique products we've ever seen in the connected fitness market, and we couldn't be more thrilled to introduce this groundbreaking product in our stores."
As the rollout and testing of CLMBR machines picks up speed, the company's focus on dominating the fitness market seems inevitable.
In July, a collaboration between CLMBR and fitness accessory establishment Bala was announced. A new CLMBR Pantone Blue custom color for Bala weighted bangles was born out of this alliance and Elmakis declares that the corporation anticipates continued work with Bala "to offer new accessories that fans of both brands can use and enjoy."
With competitors like Peloton bearing the brunt of safety concern controversy within the year and investors such as Ryan Seacrest, June Ambrose and Chad Hurley jumping aboard, CLMBR's climb to the fitness industry top could be within shorter reach.
Candace Cordelia Smith
Candace Cordelia is a Pennsylvania-based journalist and on-camera broadcaster/host, with a reporting background in wrestling, entertainment, and lifestyle. Her reporting work has been featured on websites and in publications such as Bustle, Pro Wrestling Illustrated, New York Daily News, am New York, ABC News, Yahoo!, Good Morning America, Madame Noire, Sister 2 Sister, etonline.com, Diva Dirt and The Everyday Fan. Her favorite workout influencers include Chloe Ting, Cassey Ho, Pamela Reif and Mary Braun. She still can't stand burpees and Rebbl Dark Chocolate Immunity Elixir is one of her favorite post-workout protein sips. You can follow Candace on Twitter @CandaceCordelia and on Instagram @thatgirlcandace16.