The Apple Watch Series 7: Changing the Game for Cyclists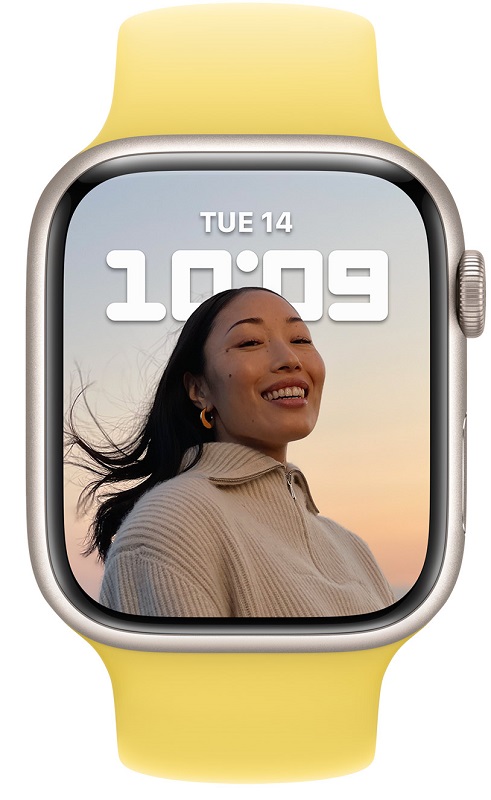 The Apple Watch Series 7 is a cyclist's new best friend: from improved health and safety features to enhanced navigational experiences, it allows users to take full advantage of their outdoor workouts
The Apple Watch Series 7's innovative features make it the company's best fitness companion yet, particularly for cyclists. With new fitness tracking features, safety measures, and a sleek and functional design, the Apple Watch Series 7 will enhance any cycling experience.
For cycling accessories, durability and usability are key. The Apple Watch Series 7 is crack and dust resistant, capable of withstanding harsh conditions. Its retina display has more screen area than both the Series 3 and the Series 6. During active occasions outside, users can easily check their workout stats on their watch's always-on retina display, even from far distances. On this larger watch screen, Apple has re-engineered many of the Series 7's buttons and features. With a QWERTY keyboard, users can utilize QuickPath, tapping or sliding from letter to letter. Other apps like Calculator, Stopwatch, and Timer also have larger buttons, making them easier than ever to control.
The Series 7's health features are also perfect for enhancing any workout, particularly for cyclists. The watch allows users to measure blood oxygen levels with a sensor and app, as well as take an ECG on-demand. Through electrodes built into the Series 7's Digital Crown and the back crystal, the ECG app can read the electrical signals of the user's heart in real-time. It can also track and alert for signs of atrial fibrillation.
One of the simplest–and best–features of the Series 7 is automatic detection. It knows when a user begins pedaling and pushes a reminder to start a workout. It can also auto-pause and resume, making your workout metrics more accurate than ever. More importantly, it can detect falls and will automatically call emergency services if the user is unresponsive. Voice feedback features can also help keep users' eyes on the road, announcing key metrics like speed, distance, and more, either from the watch itself or through Bluetooth headphones like AirPods.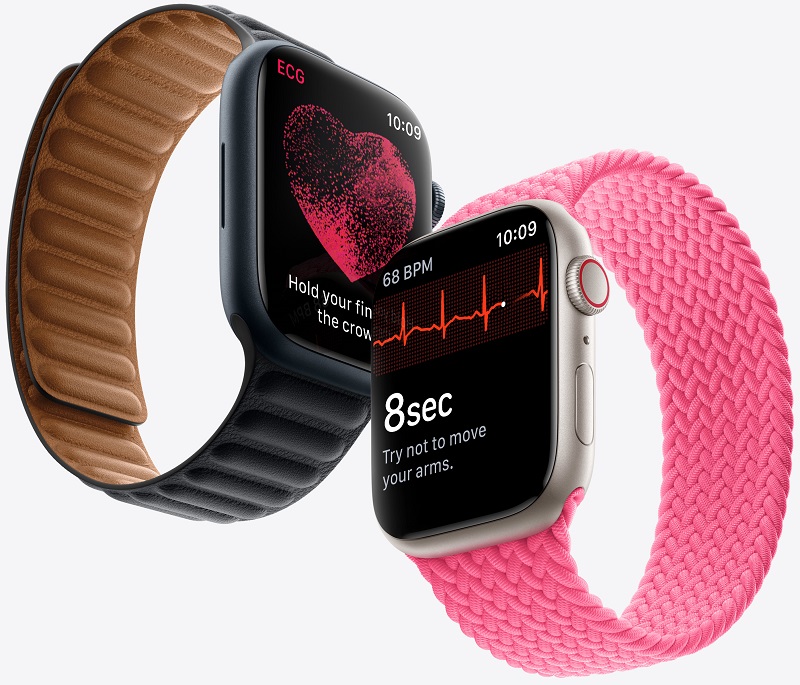 Many cycling accessories pair well with the Series 7, enhancing outdoor experiences. For example, the Lumos helmet pairs with the Apple Watch, allowing cyclists to use hand gestures to activate the helmet's turn signals. It can pair with the app komoot, which offers route-planning tools using a best-in-class navigational experience, and WaterMinder, an easy app to track water intake. Apple Maps also provides Explore Guides, allowing cyclists to access over two thousand expertly curated guides from brands such as Time Out, the Washington Post, the National Park Foundation, and the Infatuation. On these adventures, the Series 7's Camera Remote feature allows adventurers to control their phone's camera directly from their watch. With a tripod, Series 7, and iPhone, stunning nature pictures have never been more accessible for cyclists.
The Apple Watch Series 7 is changing the game for cyclists, from its leading health innovations to improved ways to experience new trails or adventures. With the Series 7, users will be their healthiest–and safest–yet.