Apple Fitness+ 2022: Fresh & Motivating Content Released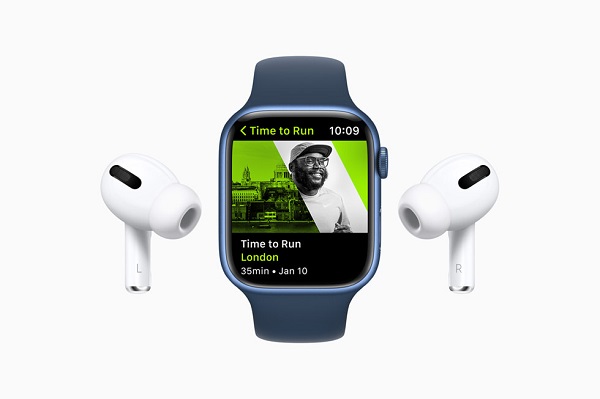 Apple Fitness offers new Time to Walk guest and Artist Spotlight workouts
Apple Fitness+, the fitness and wellness platform based on the popular Apple Watch, has welcomed 2022 with Time to Run and Collections. The new content debuted on January 10th. Time to Run, an audio running experience, will assist Apple users to improve their running skills and will feature well-known routes. Collections will offer a series of workouts and mediations that allow users to hit personal goals.
Apple has had success connecting fitness wearables with engaging content. In addition to Time to Run and Collections, Apple Fitness+ has a new season of Time to Walk and Artist Spotlight.
"At the beginning of a new year, we know many people are looking for new ways to go after their goals," said Jay Blahnik, Apple's vice president of Fitness Technologies, about Apple Fitness+'s 2022 offerings. "With these new additions, Fitness+ makes it easy to get motivated and stay active anywhere, with the most complete library of high-quality and diverse content to train your mind and body, no matter where you are on your fitness journey."
"We can't wait for people to get motivated to reach their goals with Collections, and inspired by Time to Run's exploration of iconic cities with rich running history."
Time to Run launched episodes in London, coached by Cory Wharton-Malcolm, Brooklyn, coached by Emily Fayette, and Miami Beach, coached by Sam Sanchez. New episodes will be released each Monday.
Apple says each episode of Time to Run on Fitness+ is composed of inspiring tips led by Fitness+ trainers like Emily Fayette, Jamie-Ray Hartshorne, Sam Sanchez, and Scott Carvin, and Cory Wharton-Malcolm, a new running trainer with a "lively" coaching style. The episodes will have energizing music and playlists that are selected by the Fitness+ trainers. "The playlists are designed to match each run's intensity, location, and coaching, capturing the spirit of the city where the run takes place. For example, the playlist for Miami Beach features Latin music inspired by the vibrant sights and sounds of the city," Apple says in a press release.
During the run, users will receive pics from the Fitness+ trainer of hot spots along the designated route. Users can save the photos or share them. Apple Watch owners who use a wheelchair can convert Time to Run to Time to Run of Push. Switching to the other selection will give Apple users the option to either start a run or an Outdoor Push Running Pace workout.
The third season of Apple's thought-provoking (and at times humorous) Time to Walk features Rebel Wilson, Bernice A. King, Hasan Minhaj, Chris Meloni, Ayọ Tometi, Chelsea Handler, and Sugar Ray Leonard. New guests will be added weekly. Apple's initiative to bring on notable speakers has given them an interesting angle when it comes to fitness. Listeners are able to enjoy engaging stories from famous names while engaging in physical activity. At the end of 2021, Apple released an episode featuring Prince William discussing mental fitness.
The Artist Spotlight workouts feature music from Ed Sheeran, Pharrell Williams, Shakira, and the Beatles. The Artist Spotlight series provides an entire workout playlist to an artist every Monday for four weeks. "For me, a great playlist can make or break a workout," said Shakira in a press release. "Music has that power to energize you and make it more fun, so I hope these playlists can be inspiring for the Apple Fitness+ users who choose them too."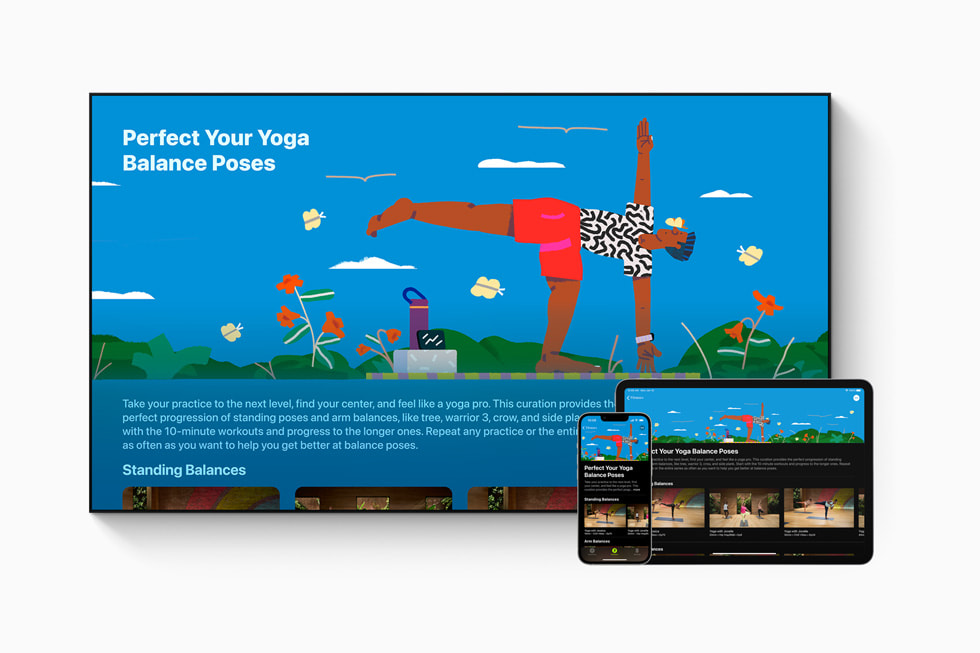 Collections, a new offering to the Apple Fitness+ lineup, offers a curated series of workouts and meditations from the Apple Fitness+ library and is designed to motivate users with a suggested plan. Six Collections will be available:
30-Day Core Challenge
Improve Your Posture with Pilates
Perfect Your Yoga Balance Poses
Run Your First 5K
Strengthen and Stretch Your Back and Hips
Wind Down for a Better Bedtime
Courtney Rehfeldt
Courtney Rehfeldt has worked in the broadcasting media industry since 2007 and has freelanced since 2012. Her work has been featured in Age of Awareness, Times Beacon Record, The New York Times, and she has an upcoming piece in Slate. She studied yoga & meditation under Beryl Bender Birch at The Hard & The Soft Yoga Institute. She enjoys hiking, being outdoors, and is an avid reader. Courtney has a BA in Media & Communications studies.