Peloton Selling Bike, Guide, & Accessories on Amazon, Stock Responds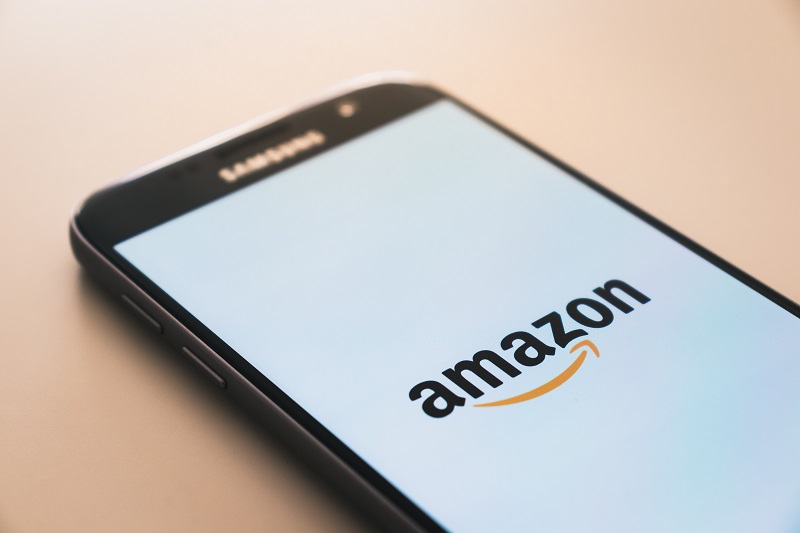 The connected fitness giant says it's broadening its distribution channels
As summer draws to a close, Peloton continues to work on its comeback story, this time in collaboration with one of the world's most powerful brands: Amazon. Peloton has announced its signature Bike, Guide, and select accessories and apparel are now available on the leading online marketplace.
The news of Peloton's collaboration with Amazon led to PTON shares rising up around 18% in early Wednesday trading.
The new agreement between Amazon and the connected fitness company is intended to broaden Peloton's distribution channels and increase brand awareness by engaging current and prospective Peloton customers. Peloton previously sold its products exclusively through its website and showrooms, but the connected fitness leader announced earlier this month that many retail locations will close beginning next year.
"Expanding our distribution channels through Amazon is a natural extension of our business and an organic way to increase access to our brand," said Kevin Cornils, Peloton Chief Commercial Officer. "We want to meet consumers where they are, and they are shopping on Amazon. Providing additional opportunities to expose people to Peloton is a clear next step, as we continue to generate excitement for our unparalleled connected fitness experience."
Cornils told CNBC that prior to the Peloton's launch on Amazon, there were about 500,000 searches per month on the site for Peloton products.
The Peloton Bike is available for in-home delivery, and customers have the option of adding an expert assembly option or assembling the bike themselves. Peloton says the in-home delivery and assembly options are available at no additional cost.
"We are thrilled to have Peloton products available for our customers in Amazon stores," said Jim Adkins, Vice President of Recreational and Vocational categories at Amazon. "Peloton is all about bringing their community and energizing fitness routines into the home. With Amazon's convenient shopping experience, we hope to further that mission by providing customers with high quality, innovative products to take their health and fitness to the next level."
The decision to sell on Amazon's platform represents yet another significant shift for Peloton in recent months. In an internal memo to employees this summer, Peloton CEO Barry McCarthy stated that the company is undergoing an "ongoing transformation," with goals of generating free cash flow, innovation, and growth.
Peloton said it would cut nearly 800 jobs, outsourcing its equipment deliveries, and customer service roles. In addition, the connected fitness company announced price increases for its signature Bike+ and Tread. The fitness company has also planned to transition to third-party manufacturing in order to streamline its supply chain and cost structure.
Peloton will release its fourth quarter and full-year fiscal 2022 results on August 25.
The following Peloton products will be available at launch:
Equipment:
Peloton Bike: Original Peloton Bike | Indoor Stationary Exercise Bike with Immersive 22″ HD Touchscreen. Priced at $1445 USD at launch.
Peloton Guide: Strength Training Device with Built-In Camera Technology, Movement Tracker, and Handheld Remote with Voice Activation. Priced at $295 USD at launch.
Accessories:
Peloton Cycling Shoes for Bike and Bike+ with Delta-Compatible Bike Cleats
Peloton Altos Cycling Shoe for Bike and Bike+ with Single Loop Strap and Delta-Compatible Bike Cleats
Peloton Bike Mat – 72 x 36 inches with 4 mm Thickness, Compatible with Peloton Bike or Bike+
Peloton Light Weights | Set of Two Sweat-Proof Weights with Nonslip Grip, Designed to Fit in the Back of Peloton Bike and Bike+
Peloton Yoga Strap – 6 ft. Adjustable and Durable Nylon Strap with Corrosion Resistant Zinc Alloy Rings, for Stretching, Pilates, and Exercise
Peloton Yoga Blocks | Set of Two EVA Foam Blocks for Beginner and Advanced Yoga, 9 x 6 x 4 inches
Peloton Reversible Workout Mat | 71″ x 26″ with 5 mm Thickness, Premium Heavy-Duty Floor & Yoga Mat, Tear & Scratch Resistant
Peloton Heart Rate Band | Arm Band with Rechargeable Battery, Sweatproof Design, and Bluetooth® compatible
Peloton Dumbbells | Ergonomically Designed Pair of Cast Iron Weights With Urethane Coating and Nonslip Grip, Available in Set of Two
Peloton Glass Water Bottle | 16 oz. Bottle With Nonslip Silicone Sleeve, Easy-Screw Top Opening, and Travel-Friendly Handle
Apparel:
An assortment of Peloton items, including sports bras, tanks, leggings, shorts, hoodies, joggers, and hats.
Courtney Rehfeldt
Courtney Rehfeldt has worked in the broadcasting media industry since 2007 and has freelanced since 2012. Her work has been featured in Age of Awareness, Times Beacon Record, The New York Times, and she has an upcoming piece in Slate. She studied yoga & meditation under Beryl Bender Birch at The Hard & The Soft Yoga Institute. She enjoys hiking, being outdoors, and is an avid reader. Courtney has a BA in Media & Communications studies.