Pause, Hyperice Partner as Wellness Studio Eyes Expansion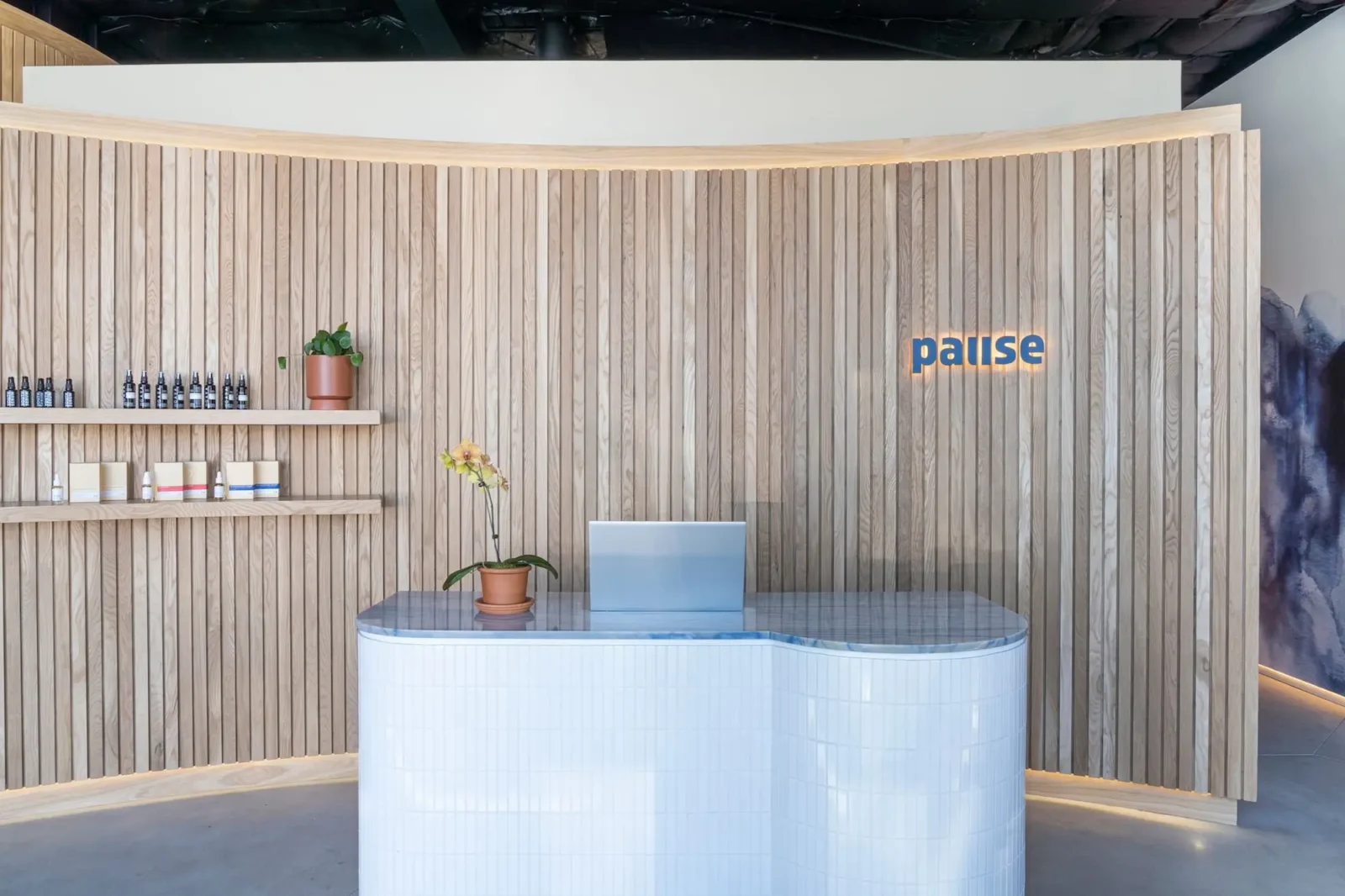 credit: Pause
Hyperice Normatec and Hypervolt recovery products will be offered at Pause studios nationwide as part of the tie-up
Hyperice has announced a collaboration with Pause Studio that integrates the wellness brand's award-winning products and technologies across Pause's nationwide portfolio of studios to optimize performance and recovery. The collaboration aims to provide Pause clients additional recovery benefits through access to Hyperice products.
Products available in Pause studios include Normatec and Hypervolt products. Normatec is dynamic air compression therapy, a scientifically proven method to reduce swelling and inflammation, and accelerate recovery. The Hypervolt line will bring percussive massage therapy to the studios. The line also now features the Heated Head Attachment, which can reach 120 degrees Fahrenheit within seconds. The Hypervolt Heated Head Attachment will be available in the studios' private contrast therapy and infrared sauna suites.
"Pause Studio is an extremely progressive partner for Hyperice. Together, through a combination of innovative services and technology, we are delivering a world-class wellness experience for the everyday consumer," said Hyperice CEO Jim Huether. "Hyperice's mission has always been to help everyone on Earth move and live better, and this partnership with Pause Studio delivers on that mission."
Pause Plans Nationwide Expansion
Pause Studios was founded in 2016 by former Equinox executives Jeff Ono and John Klein and wants to help individuals "press pause" in their daily lives, focusing proactively on improving physical and mental health. The studios offer an array of cutting-edge wellness treatments, including floatation therapy, infrared saunas, cold plunges, LED light therapy, IV therapy, contrast therapy, cryotherapy and more.
Pause is set to open its fifth wellness destination in Studio City, California, later this month, and its first franchise location in Newport Beach, California, this spring. Pause has awarded 57 franchises to date, with plans to open 14 studios in 2024.
"As we begin to open Pause Studios across the U.S. in 2024, the in-studio activation with Hyperice will be a tremendous value proposition for our members and franchise partners," said Klein, who serves as Pause CEO. "By combining Hyperice's best-in-class products with Pause's science-backed modalities, we are furthering our goal towards meeting the recovery needs of our customers on a daily basis."