Nike Releases Movement Series…for Your Mind
The sportswear giant sets its sights on mental health
When Nike announced last year that it would close its corporate offices for a week in the name of mental health, employees celebrated. The sportswear company said the time off was provided so its workers could "enjoy additional time off to rest and recover." While Nike is creating a digital footprint in the metaverse, it's also taken time to create a wellness movement here on land.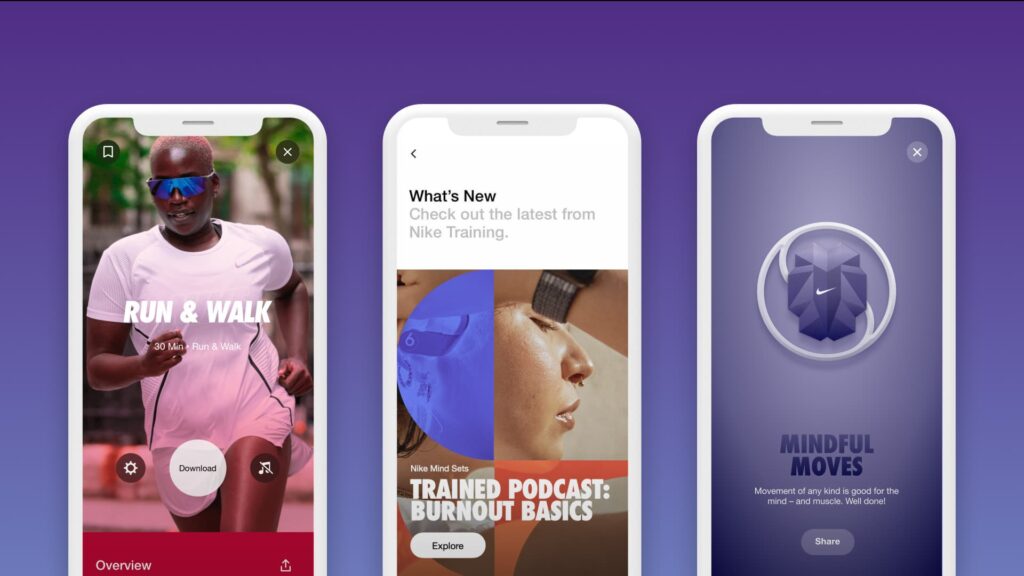 Nike has teamed up with AnalogFolk Amsterdam, a digital creative agency. The agency announced on LinkedIn that it has forged a partnership with Nike to offer a platform "designed to de-stigmatize conversations around mental health, leverage the healing power of movement and shift the focus from doing to feeling instead."
AnalogFolk Amsterdam says Nike Mind Sets will help users positively impact their well-being and is designed for the mind.
The content, including audio guides for walking or running, will be available on Nike's app, the Nike Training Club, Nike Run Club, and Nike's social media pages. The TRAINED Podcast will cover mental health topics and one podcast will feature an episode on burnout. The Nike Training Club app will offer advice on nutrition and sleep.
"Shout out to Nike and the AnalogFolk Amsterdam team for the launch of Nike Mind Sets. A movement series designed for the mind. This is an uplifting program that focuses on how you feel, not what you achieve. The incredible team at Nike wanted to help people to discover more about the topic and learn why athletes – as much as anybody – should prioritize their mental well-being," wrote Guy Wieynk, Global CEO of AnalogFolk on LinkedIn.
Nike will feature athletes and influencers as it promotes the Mind Sets platform and will introduce additional programs in the coming months.
Courtney Rehfeldt
Courtney Rehfeldt has worked in the broadcasting media industry since 2007 and has freelanced since 2012. Her work has been featured in Age of Awareness, Times Beacon Record, The New York Times, and she has an upcoming piece in Slate. She studied yoga & meditation under Beryl Bender Birch at The Hard & The Soft Yoga Institute. She enjoys hiking, being outdoors, and is an avid reader. Courtney has a BA in Media & Communications studies.