CEO Corner: Michelle McBride Provides Insight Into Her Groundbreaking GoodSport® Drink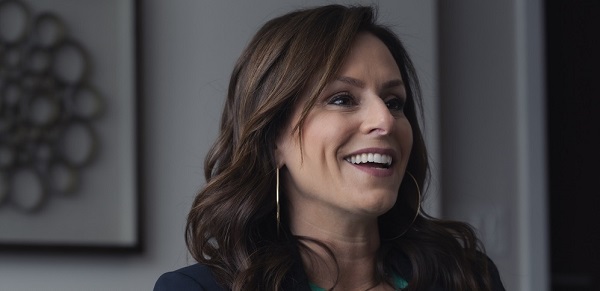 Candace Cordelia Smith
Candace Cordelia is a Pennsylvania-based journalist and on-camera broadcaster/host, with…
Former lawyer Michelle McBride took a chance on an idea for an all-natural sports drink filled with all of the good electrolytes and carbohydrates naturally found in milk — GoodSport.  Now, GoodSport® is an official sports drink of the WNBA's Chicago Sky and McBride continues to build on her successful brand. She tells Athletech News how her dream became a reality.
Nutrition awareness and empowerment is seemingly at an all-time high, with more people taking steps to ingest farm-to-table, organic, whole and all-natural food and drink. When it comes to the latter, there's an overwhelming amount of products to choose from. With even celebrities such as Beyoncé making significant investments in the sports drink business, consumers are considerably spoiled for electrolyte choice. Nonetheless, GoodSport® creator and founder Michelle McBride offers a unique alternative based on science and optimal flavor to rival competitors, regardless of celebrity financial support.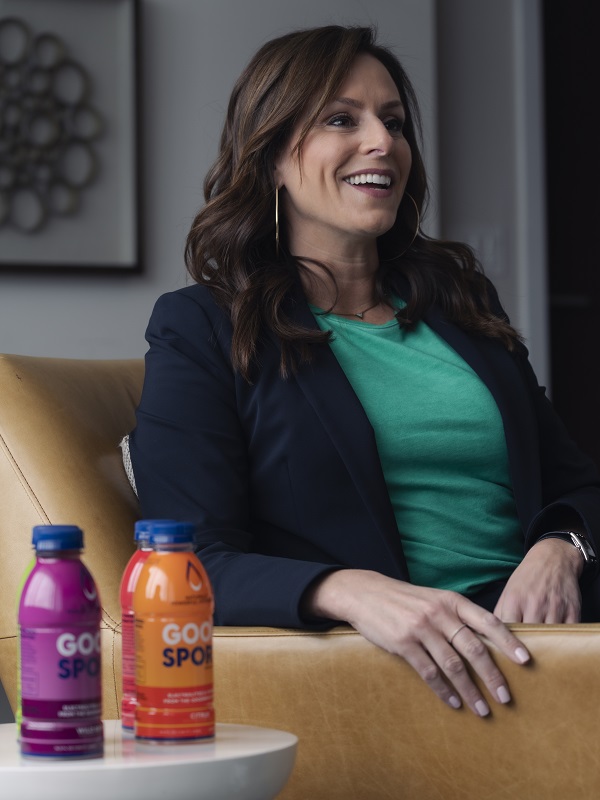 GoodSport®is an all-natural sports drink with 3 times the amount of electrolytes and 33% less sugar than traditional sports drinks. McBride, who is a mother of 3, came up with the idea. At the time, the now-former lawyer's son played competitive baseball, she noticed the only options for sports drinks were filled with inordinate amounts of sugar and artificial ingredients. Using a memory of reading how athletes drank chocolate milk after games for rehydration, she used said template to create GoodSport® and left her law career behind.
Using the science of ultra-filtered deproteinized milk (sustainably sourced), a blend of electrolytes (Potassium, Sodium, Magnesium, Calcium, Chloride, Phosphorus) and key carbohydrates (glucose and galactose), GoodSport® became the first-of-its-kind sports drink to give athletes and non-athletes alike ideal liquid nutrition and hydration. The drinks are also housed in recyclable bottles, proving the company's dedication to being beneficial to both the body and the environment.
Currently known as an official hydrator of the WNBA's Chicago Sky, McBride is on mission to usher the GoodSport® brand into an even more successful period. For Athletech News's Founder/CEO Corner series, the inspiring entrepreneur tells us how she plans to change the world of professional sports, her GoodSport® role and her greatest accomplishment. 
Athletech News (ATN): Tell us about your background
Michelle McBride: Before founding GoodSport, I was an attorney and non-profit executive. I live outside of Chicago with my husband and three children. My son plays competitive baseball and at every game he was offered sports drinks filled with artificial ingredients. We tried the natural sports drink options but didn't like the taste and learned that they don't hydrate very well anyway.
I recognized that athletes of all levels faced the same predicament – they had to settle for sports drinks that were either filled with artificial ingredients or ones that didn't provide any level of hydration beyond plain water so I set out to make a sports drink from a natural source that would provide elite-level hydration.
ATN: Please tell us about your current company and how either your role or the company (if you are a founder) came to fruition
Michelle McBride: When I started to do some research, I learned that milk is packed with essential electrolytes and contains the right balance of carbs needed to provide optimal hydration, and that studies have shown that milk is far more hydrating than traditional sports drinks. So I figured that there had to be a way to extract the hydration properties in milk to make a natural sports drink that would provide superior hydration. That's when I set out to create GoodSport® to provide Naturally Powerful Hydration™.
ATN: What was your journey like to get to this point?
Michelle McBride: Since my focus was to create a natural sports drink that would provide elite-level hydration, I knew I would need a team of experts. My partner Andy Friedman, Founder and former CEO of SkinnyPop popcorn, and I, assembled a rock star team of scientists including Dr. Bob Murray, PhD, FACSM, an internationally renowned expert on sports nutrition and hydration and KJ Burrington and the team from the Center for Dairy Research at the University of Wisconsin. It wasn't an easy process. There was a lot of trial and error but eventually we cracked the code on how to provide milk's hydration benefits in a clear, delicious sports drink. We use a process of ultrafiltration to extract the electrolytes and carbs we need to make GoodSport and we are able to do so in a sustainable manner.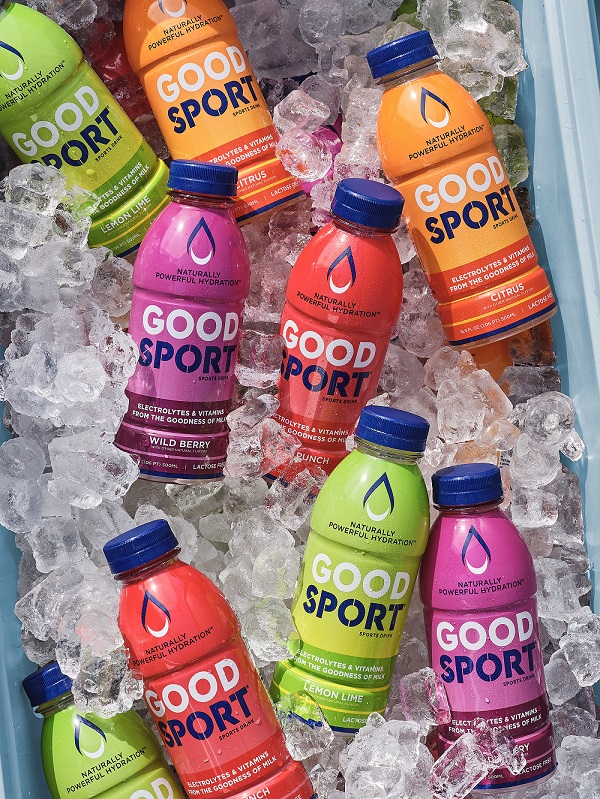 GoodSport® is made with ingredients from natural sources. It contains over 1600 mg of essential electrolytes per bottle, including 6 types: Potassium, Sodium, Calcium, Magnesium, Chloride and Phosphorus and 2 key carbohydrates: glucose and galactose. It has 3x the total electrolytes of traditional sports drinks with 33% less sugar and calories. GoodSport® is also lactose free and gluten free.
Published peer-reviewed studies have also shown that GoodSport® delivers 1) rapid hydration to ensure athletes can hydrate as soon as they need it, 2) significantly long-lasting hydration by hydrating two hours after it is consumed and 3) improved exercise performance by providing readily available fuel to active muscles.
Even slight dehydration can dramatically impair performance. Staying well hydrated with GoodSport® helps improve cardiovascular, respiratory, and thermoregulatory function, providing the easiest, most effective way to improve performance.
ATN: What is your greatest accomplishment?
Michelle McBride: Besides my family, there are a ton of amazing milestones and highlights we've hit for the brand in such a short amount of time.
Certainly, it was an amazing accomplishment just to be able to create and develop this drink that is receiving rave reviews from professional athletes to fitness influencers. GoodSport® is an official hydrator of the WNBA champions, the Chicago Skyand teams in the NFL, MLB and NBA provide GoodSport® to their athletes.
In addition to crafting the perfect formula, we wanted to do something GOOD with the brand, and make lasting change in the world of sport. There are so many notable benefits that come from participating in sports and fitness but a win-at-all-costs mentality is driving people from participation. We define winning differently and celebrate the lessons inherent in sports like perseverance, teamwork and sportsmanship.
We keep GOOD at the core of everything we do.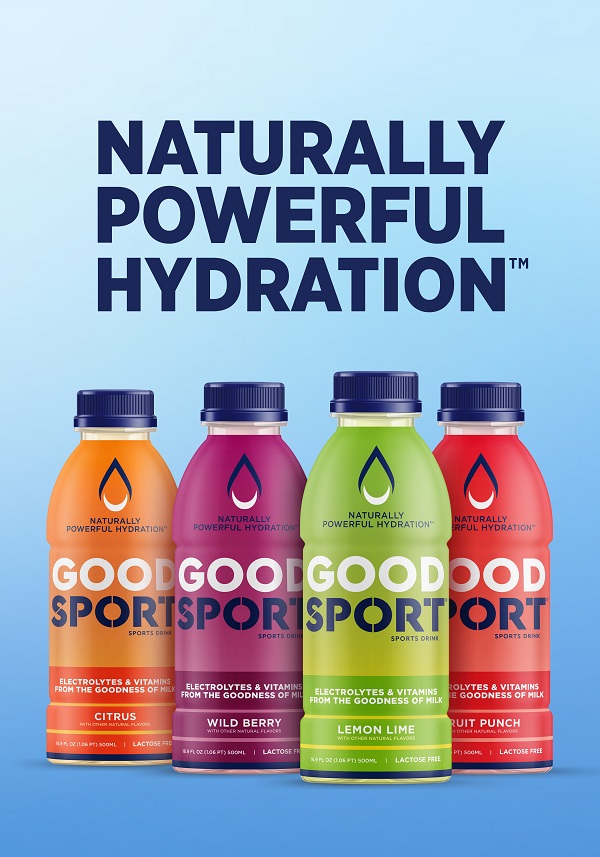 Good for You- we create healthy sports nutrition products to help athletes stay safe and perform better.
Good for the Planet- we source our main ingredient sustainably by upcycling a component of milk
Good for Sport- we are committed to inspiring a more positive sports culture aimed at getting more people in the game.
See Also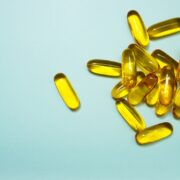 GoodSport® is not just a sports drink. It is a call to action and I'm very proud of our non-profit partnerships and how we have been able to positively impact the sports community, both on a national and local level.
ATN: What was your first job?
Michelle McBride: It was serendipitous how I became an entrepreneur, really because I don't have a background in health and fitness. I went to law school right out of college and began my career as a trial attorney in Chicago. I left the practice of law to go to a legal start-up and then wound up in the non-profit sector for many years focusing on translational cancer research. I spent the last couple of years as a director at the local non-profit, Chicago Ideas, when I had the idea for GoodSport® and left to pursue it.
ATN: What motivates you?
Michelle McBride: I want to see GoodSport® on shelves coast to coast, so right now, my motivation is expansion. We are continuing to expand our distribution points and are available in grocery and convenience stores throughout Illinois as well as many gyms and fitness centers. This spring, we will be expanding throughout the Midwest. We are also available on Amazon, our website (www.goodsport.com).
ATN: What charities are important to you? What does philanthropy mean to you?
Michelle McBride: To spread the most amount of good by spreading the message of our brand is extremely close to everything we do. The importance of sports cannot be overstated- it helps foster life-long healthy habits, instills important life skills, helps bridge racial and gender divides, lowers teen drug use, increases high school graduation rates and the list goes on and on. Unfortunately, a win-at-all-costs mentality has become pervasive in youth sports and leads to kids dropping out of sports at younger and younger ages.
We are committed to helping create a more positive sports culture aimed at getting more people (and keeping them) in the game so more people can experience the good inherent in sports. We are continuing to work with Project Play, Dare2Tri, and this year, RISE, a national nonprofit that educates and empowers the sports community to eliminate racial discrimination, champion social justice and improve race relations.
ATN: What makes you stressed? How do you manage stress?
Michelle McBride: When you are a Founder, there are stressors big and small. I think the key is to try to keep yourself in the best mental and physical shape so that you can face them with a clear mind. I work out almost every day which to me is as much about the mental benefits as physical, I meditate and give myself time to enjoy outdoor activities. Nature and fresh air are shown to help reduce stress so I make a point of it, even when it's cold in Chicago.
This interview has been updated to clarify GoodSport is 'an' official hydrator/sports drink of the WNBA's Chicago Sky, rather than 'the' official hydrator. The error is regretted.
Candace Cordelia Smith
Candace Cordelia is a Pennsylvania-based journalist and on-camera broadcaster/host, with a reporting background in wrestling, entertainment, and lifestyle. Her reporting work has been featured on websites and in publications such as Bustle, Pro Wrestling Illustrated, New York Daily News, am New York, ABC News, Yahoo!, Good Morning America, Madame Noire, Sister 2 Sister, etonline.com, Diva Dirt and The Everyday Fan. Her favorite workout influencers include Chloe Ting, Cassey Ho, Pamela Reif and Mary Braun. She still can't stand burpees and Rebbl Dark Chocolate Immunity Elixir is one of her favorite post-workout protein sips. You can follow Candace on Twitter @CandaceCordelia and on Instagram @thatgirlcandace16.