Life Time Taps WellnessSpace Brands as Personal Training Recovery Partner
credit: WellnessSpace Brands
The luxury club operator is on a roll, unleashing a variety of new wellness-centered services for its members
Life Time has leaned further into its wellness and recovery ambitions by partnering with WellnessSpace Brands, formerly HydroMassage. The announcement follows Life Time's new Dynamic 30-day wellness challenge, created to simplify fitness, nutrition and wellness.
The deal introduces Life Time Dynamic Personal Training members to WellnessSpace Brands' recovery and relaxation products such as its HydroMassage heated massage lounge recovery chairs and CryoLounge+ recovery chairs with cold and heat features. Members will also have access to RelaxSpace Wellness Pods, providing a multi-sensory experience for stress reduction.
While WellnessSpace Brands products are currently found in 30 Life Time facilities, the partnership will expand its product footprint into the majority of Life Time locations across North America by the end 2024.
"It's great to see leaders in the fitness industry like Life Time fully embracing wellness and recovery, and making technology like HydroMassage, CryoLounge+, and RelaxSpace Wellness Pod a key part of the member experience," Kevin Conaway, president of WellnessSpace Brands, told Athletech News. "We're proud to be selected as an official recovery partner for Life Time Dynamic Personal Training."
Life Time's Dynamic Personal Training sessions currently offer a warm-up, customized coaching and recovery, nutrition, exercise and lifestyle guidance. Wellness Space Brands will support the luxury lifestyle operator's holistic approach to health as demand for such services surges.
"More and more athletic and fitness clubs have realized that recovery and wellness products aren't a luxury – they're a necessity," said Paul Lunter, WellnessSpace Brands CEO and founder. "Life Time is recognized as the nation's premier healthy lifestyle brand, and we are excited to be collaborating with them for this partnership."
WellnessSpace Brands has also been named an official sponsor of the Life Time Miami Marathon on January 28, 2024, and a sponsor of the Life Time Sea Otter Classic cycling festival on April 18-21, 2024.
Life Time is also pushing into assisted stretching, introducing Dynamic Stretching services for its clients. All of its offerings have paid off, with the luxury club operator reporting strong Q2 results and increased membership metrics.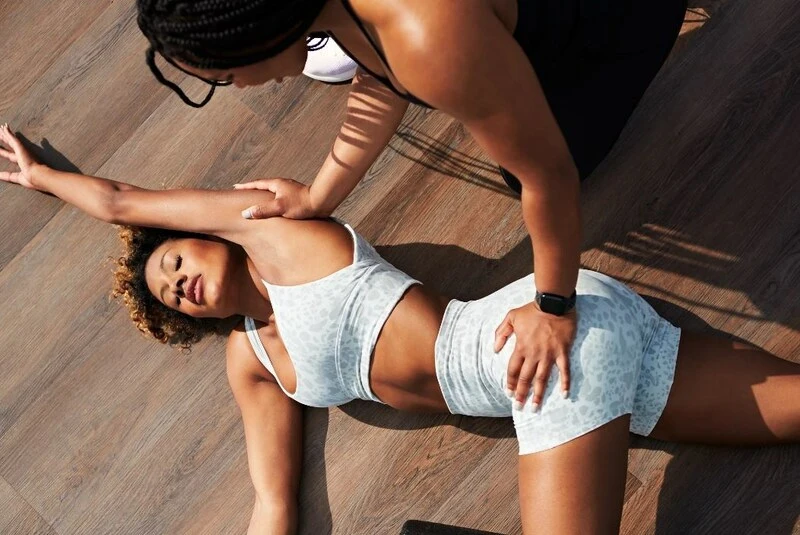 Despite its premium price point, Bahram Akradi, founder and CEO of Life Time, maintains that the brand's amenity–rich approaches have resulted in a loyal member base, who are happy to pay for a membership in exchange for Life Time's sense of community and top-class offerings. Impressively, the operator continues to see strong membership growth without marketing, promotions or sales efforts.
"Our strong quarter further validates that all of our strategies are working and contributing to our success," Akradi told investors earlier this summer. "Our focus has been working on desirability in clubs, and it's working."
Courtney Rehfeldt
Courtney Rehfeldt has worked in the broadcasting media industry since 2007 and has freelanced since 2012. Her work has been featured in Age of Awareness, Times Beacon Record, The New York Times, and she has an upcoming piece in Slate. She studied yoga & meditation under Beryl Bender Birch at The Hard & The Soft Yoga Institute. She enjoys hiking, being outdoors, and is an avid reader. Courtney has a BA in Media & Communications studies.