Julianne Hough Dances Into Therabody Investor, Partner, Ambassador Venture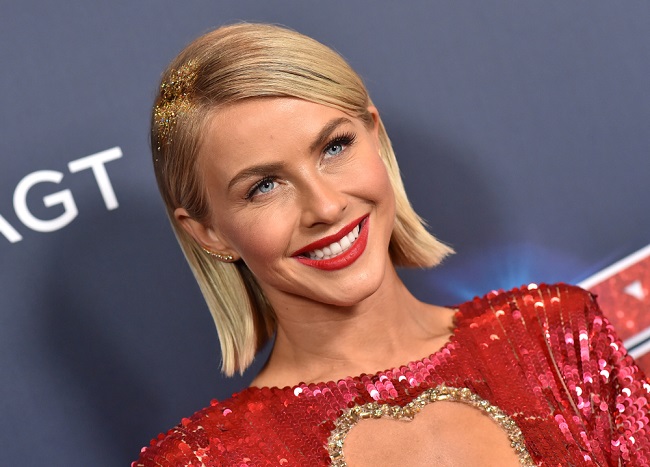 Candace Cordelia Smith
Candace Cordelia is a Pennsylvania-based journalist and on-camera broadcaster/host, with…
Dancer and actress Julianne Hough is taking her alliance with Therabody to the next level as a new ambassador and investor of the massage therapy brand. Her KINRGY fitness platform has also joined forces with Therabody to help people take better care of their bodies.
Julianne Hough is using her passion for dance and wellness to dive into multiple roles with Therabody (formerly known as Theragun). The performer, who's ventured into creating her KINRGY fitness platform, is now both a Therabody investor and new ambassador for the fitness recovery brand. Per FORTUNE, Hough released the news of KINRGY's partnership with Therabody along with her ambassadorship with the company.
She tells the publication, "Looking at the values of Therabody and the resources that they're giving to people to nurture and to take care of themselves for maintenance, for longevity, is something that I never gave myself as a dancer and as an athlete growing up."
Julianne Hough adds that in using Therabody products she not only feels herself "getting younger as I'm getting older," but also finds the brand's mission to be "inspiring."
She declares, "I've followed along with the brand as they've grown, which eventually led to my investment in Therabody this year."
In addition, the Rock of Ages star disclosed Kinrgy and Therabody's plans to "develop recovery protocols and personalized experiences for enthusiasts of both. When it comes to her new job as a Therabody ambassador, Hough announced the news of her new job via Instagram with an electrifying video and message.
On Instagram, Julianne Hough wrote, "I initially became a #Therabody investor because I truly believe in the brand and their mission to help people nurture and take care of themselves, which is something that I never gave myself growing up as a dancer and athlete – and why I'm excited to take my partnership to the next level as a #TherabodyAmbassador."
Theragun officially rebranded as Therabody in May. With a primary focus on percussive massage therapy, two divisions are under the company's umbrella: Therabody (tech wellness products) and TheraOne (organic CBD products). The Theragun remains one of the Therabody's most well established devices. Hough's KINRGY is a community with a wellspring of online fitness and movement classes, along with reading materials to feed the mind.
Candace Cordelia Smith
Candace Cordelia is a Pennsylvania-based journalist and on-camera broadcaster/host, with a reporting background in wrestling, entertainment, and lifestyle. Her reporting work has been featured on websites and in publications such as Bustle, Pro Wrestling Illustrated, New York Daily News, am New York, ABC News, Yahoo!, Good Morning America, Madame Noire, Sister 2 Sister, etonline.com, Diva Dirt and The Everyday Fan. Her favorite workout influencers include Chloe Ting, Cassey Ho, Pamela Reif and Mary Braun. She still can't stand burpees and Rebbl Dark Chocolate Immunity Elixir is one of her favorite post-workout protein sips. You can follow Candace on Twitter @CandaceCordelia and on Instagram @thatgirlcandace16.