iFIT Announces Upcoming IPO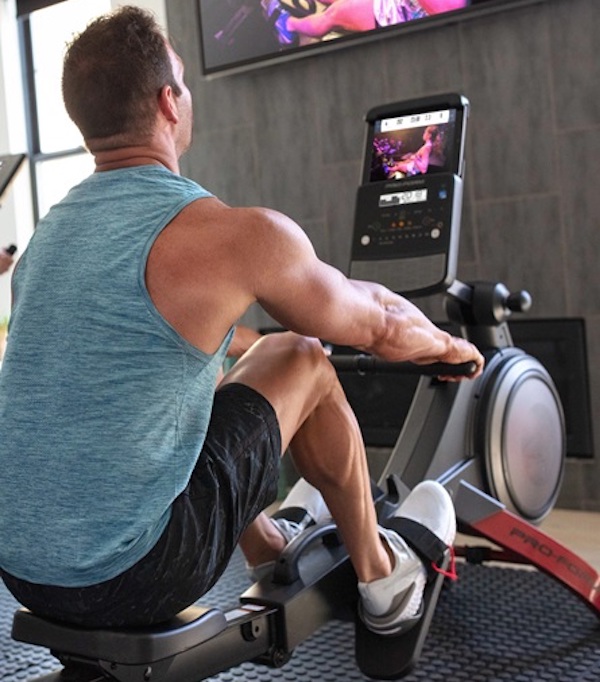 The fitness tech giant is poised to ride the smooth waves of the wellness industry.
Global fitness and tech company iFIT recently announced an IPO of its Class A common stock, offering 30,769,231 shares. iFIT's brand portfolio encompasses NordicTrack, ProForm, Sweat, Freemotion, Weider, and 29029, utilizing the company's integrated health platform. The proprietary iFIT system includes interactive hardware and exclusive content that services 6 million members in over 120 countries.
Highlighting iFIT's philosophy, Co-Founder and CEO Scott Watterson included a memorable motto in the SEC filing letter.
"An Asian proverb I learned long ago has influenced the company and me through the years: bu jin ze tui, which means, 'If you're not progressing forward, you're moving backward.' iFIT's unique, seamless technology, workout series, and continual innovation embody forward movement and progress. We are humbled by the role iFIT plays in our member's lives in keeping them moving forward, empowering them to change for the better, and enjoying the benefits of better physical, mental, and emotional fitness and well-being." 
The health and fitness platform reports that during 2021, 142 million workouts were streamed both live and on-demand across its range of fitness products. The company has also started offering content in eight languages as it looks to focus on global interest. Noting that the content offerings go beyond just fitness, iFIT says its library that includes mindfulness, nutrition, and recovery has given members a holistic experience that has led to a 229% growth over the years and boasts an average rating of 4.7 stars out of 5 from member reviews. 
The fitness tech company acknowledges that it is enjoying the global wellness industry wave that has proved to be a smooth ride with favorable conditions. In its filing, it mentions the sustained and consistent growth of the industry, despite economic challenges and cycles, and says that the company's vast offerings of equipment put them in the best position to service consumers in the fitness market. The interactive fitness company points to a Frost & Sullivan report that projects the global health and wellness market to have an estimated total value of $5.9 trillion by the end of 2021.
Planet Fitness and Orangetheory Fitness already have key relationships with iFIT, and the fitness company hopes to expand to more commercial sales and strategic partnerships. Orangetheory Fitness currently uses iFIT's patented technologies in their studios, and Planet Fitness members can access exclusive iFIT content on the Planet Fitness app.
See Also
iFIT also has joined the mindfulness game with MindTM, which was created with the helping hands of mental health experts and has proven to attract new iFIT members. 29029, a recent acquisition of iFIT, is touted as a "premier wellness tourism event and community." 29029 represents the 29,029 feet it takes to summit Mount Everest and serves as a retreat for endurance hiking enthusiasts.
iFIT believes that fitness tourism isn't fully represented and sees an opportunity to bring current members to new heights, stating, "As we expand into adjacent categories, which we believe are currently underserved, we believe we will enhance stickiness of current members and create more on-ramps into the IFit ecosystem."
The initial public offering price is slated to range from $18.00 to $21.00 per share, with the company trading on the Nasdaq Global Select Market with the ticker symbol IFIT. Underwriters for the iFIT IPO include Morgan Stanley, BofA Securities, Barclays, and Citigroup.
Courtney Rehfeldt
Courtney Rehfeldt has worked in the broadcasting media industry since 2007 and has freelanced since 2012. Her work has been featured in Age of Awareness, Times Beacon Record, The New York Times, and she has an upcoming piece in Slate. She studied yoga & meditation under Beryl Bender Birch at The Hard & The Soft Yoga Institute. She enjoys hiking, being outdoors, and is an avid reader. Courtney has a BA in Media & Communications studies.