CEO Corner: Ben Amanna on Boxraw's Knockout Collaboration with 'Creed III'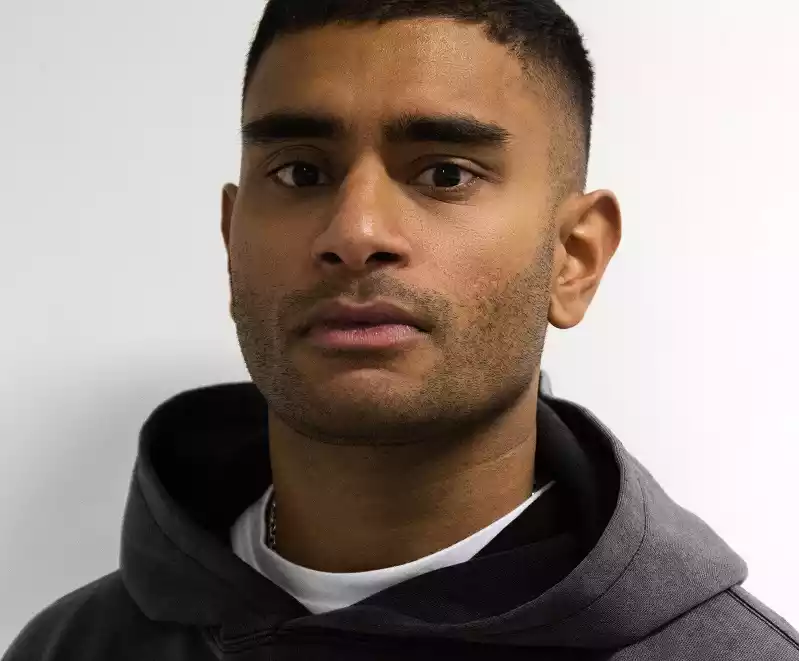 Boxraw partnered with "Creed III," in theaters worldwide beginning March 3rd, to create a new gear and apparel collection
Boxraw, a UK-based high-end gear and apparel brand, partnered with MGM and "Creed III" on a new collection, which launched March 2nd. The collection reflects Boxraw's innovative spin on a historic sport, which comes to life in the blockbuster film. "Creed III" is Michael B. Jordan's directorial debut, and features Boxraw gear.
Based in Coventry, England, Ben Amanna founded Boxraw to merge his passion for boxing with his business acumen. Amanna spoke to Athletech News (ATN) about what excites him most about Boxraw's partnership with "Creed," and why boxing is increasing in popularity.
ATN: What excites you most about the partnership between Boxraw and MGM/"Creed III"?
BA: The ability to showcase our brand and its performance and values on the world stage is something that really excites me. We're known in boxing but this gives us the opportunity to transcend the sport while also showcasing our innovation. This is a huge expansion moment for Boxraw. 
ATN: What sets Bowraw apart from other boxing apparel and gear brands?
BA: Boxing began as a passion of mine. I learned and took up the sport as a way to defend myself growing up against bullies. As a result, I gained a passion for the sport that I've poured into the brand and because of that, I believe we are the best. Our products are made with a genuine intent to add value to boxers and we innovate at every opportunity. I feel like the brands in boxing have gotten comfortable with tradition while failing to innovate and create newness. 
ATN: Why do you think boxing is increasing in popularity?
BA: Consumers are always looking for new ways to get fit and gain strength. And as such I think people are starting to recognize that boxing has so many benefits outside of the obvious. From boxing for self-defense, to boxing to keep fit, or boxing to clear your mind- boxing is for everybody. The surge in YouTube boxing has also brought a lot more awareness to the sport and helped reduce the barriers to entry and expanded its audience. 
ATN: Anything else you want to share about the brand or partnership?
BA: Boxraw is growing and we are thrilled that we could expand our product offering and reach leveraging an entertainment vehicle that celebrates boxing as a sport. The authentic partnership speaks to Boxraw's values and the commitment to the sport and lifestyle. We love to push everyone into the ring! 
Boxraw's limited-edition collection is available now on Boxraw's website. Items within the collection include pieces for both men and women like the Creed Sanchez Windbreaker Jacket ($110 USD) and the Creed Wilde 2-in-1 Shorts ($80 USD). Boxing enthusiasts will also have the opportunity to buy two first-of-its kind, patent-pending boxing gloves, the "Gurõbu Training Gloves" and the "Kenka Fight Gloves." The apparel line ranges from $60-$110 USD and the gloves begin at $500 USD.