Why Under Armour is Selling MyFitnessPal at a Loss after Buying it 5 years ago for $475 million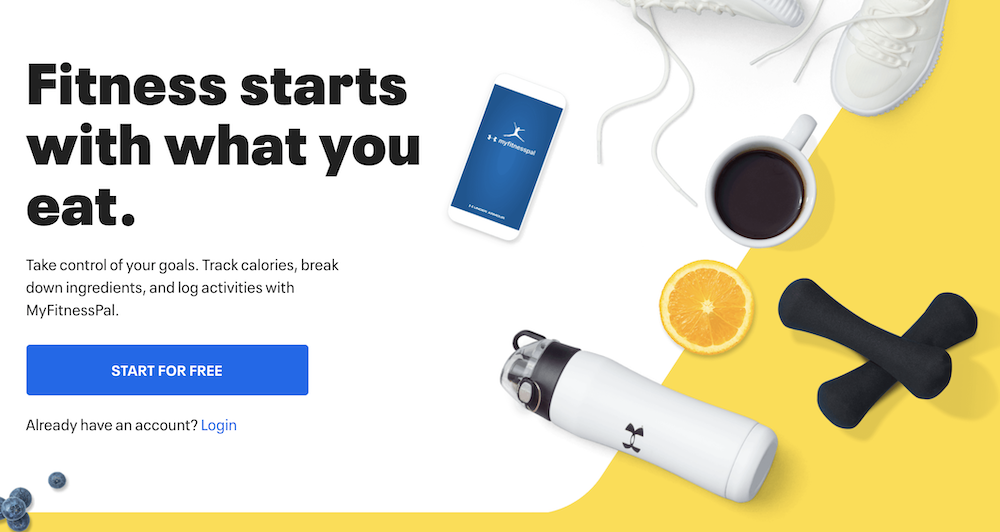 Facing fierce competition and an identity crisis, Under Armour sells MyFitnessPal and plans to phase out Endomondo by the end 2020.
Under Armour is selling MyFitnessPal, a calorie-calculating app with 200 million users, for $345 million, five years after acquiring the app for $475 million. The Baltimore-based apparel company also announced it is phasing out Endomondo, another app used to track fitness progress by the end of 2020. It bought that app the same time as MyFitnessPal for $85 million.
Though it is keeping MapMyRun and MapMyRide, two apps that plan jogging and biking routines, respectively, the changes leaves Under Armour bereft of a central platform in the online marketplace.
Under Armour President and CEO Patrik Frisk said the sell-off and phase-out were moves to optimize and streamline the brand's offerings, stating, "This announcement reduces the complexity of our consumer's brand journey by empowering sharper alignment with our long-term digital strategy as we work towards a singular, cohesive UA ecosystem."
However, the sale, to the investment firm Francisco Partners, will cost the company $130 million and the $85 million spent on Endomondo will apparently go up in smoke.
In February of 2015, Under Armour's digital ambition seemed to be as grand as an emperor's when it acquired both apps. "Under Armour Acquires Endomondo and MyFitnessPal to Establish the World's Largest Digital Health and Fitness Community," read a press release, which noted the two brands combined then had 100 million users. MyFitnessPal was established in 2005, practically the dawn of apps and Endomondo in 2007. Both had built up followings and name recognition, the Danish-born Endomondo had a particularly global following, making them ripe for acquisition.
Under Armour may sense a lack of value in apps that appeal to the casual exerciser/dieter and note that competition for that market is coming from several corners and from contenders as fierce as the Nike and Apple.
"Under Armour's overall brand image is more associated with professional athletics, and with an enthusiast/semi-pro clientele (or those aspiring to that designation)," wrote Darrell Etherington of Tech Crunch. "What's more likely going on here is that Under Armour sees diminishing value in this segment over the long term, and there are a number of possible reasons about why that might be. One is that Apple has been more aggressive about targeting entry-level fitness users, through both its expanded Apple Watch hardware and Apple Health software offerings, and through its forthcoming service, which launches later this year."
Under Armour had a surprisingly strong third quarter, with revenue from footwear sales up 19 percent. Some analysts expected the brand to falter because it depended on sales from brick-and-mortar retail and commerce had moved increasingly online during the pandemic. The company is currently planning to channel less inventory to stores (less trafficked in the age of covid-19) and sell more online.
Others opined that Under Armour, founded just 24 years ago, had missed out on the trend of more casual-looking athletic wear that blended into everyday apparel — its unmistakable logo still mostly adorned to tracksuits — jeopardizing its growth.
The sale of the two apps, long available in free, ad-supported versions, will free up some cash for Under Armour and allow it to remold its digital portfolio with a sleeker offering for intense fitness buffs or in some way that more caters to its niche.
Nick Keppler
Nick Keppler is a freelance journalist, writer and editor. He enjoys writing the difficult stories, the ones that make him pore over studies, talk about subjects that make people uncomfortable, and explain concepts that have taken years to develop. Nick has written extensively about psychology, healthcare, and public policy for national publications and for those locally- based in Pittsburgh. In addition to Athletech News, Nick has written for The Washington Post, The Daily Beast, Vice, Slate, Reuters, CityLab, Men's Health, The Gizmodo Media Group, The Financial Times, Mental Floss, The Village Voice and AlterNet. His journalistic heroes include Jon Ronson, Jon Krakauer and Norah Vincent.