The Art of Music Curation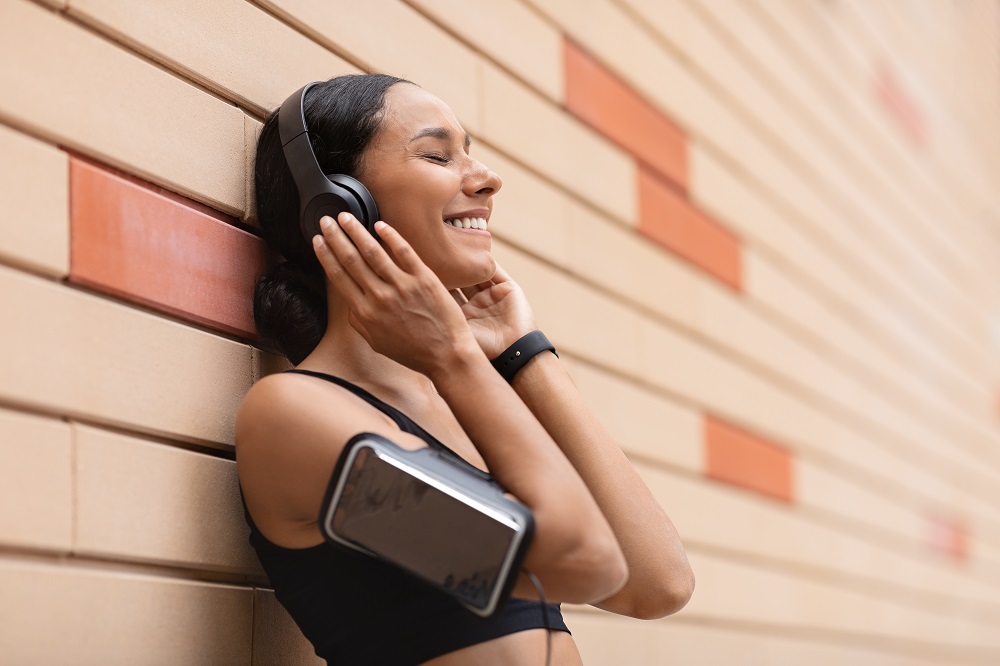 Building a fitness music strategy? Here's what to consider, according to Feed Media Group, which provides end-to-end solutions for popular licensed music.
Feed Media Group(FMG) just wrapped up an uber-successful 2021. FMG's B2B music platform, Feed.fm, served over 550 million songs to 6 million unique digital fitness users. Now focused on 2022 and beyond, the solution provider is continuing to dive into the data to help fitness apps fine-tune and craft a music strategy that is cost-effective and results-oriented.
The benefits of music integration in apps are clear: FMG reports that Feed.fm customers have consistently seen in-app music drive sessions that are 600x longer with users engaging in 70 percent more sessions per month compared with apps that did not enable music. In-app music also boosts retention 2.2x month-over-month and 2.8x quarter-over-quarter.
Since curation is at the core of the Feed.fm offering, we wanted to take a closer look at what music curation entails and understand what experts do to create the ultimate experience.
Music curation is a fine art
First, let's define what music curation isn't: music curation isn't simply compiling a playlist of popular radio hits. Instead, it's a fine art that combines knowledge and precision.
Curators must have a strong musical background that extends beyond that of the average listener. "An effective curator wants to understand the nuts and bolts of how music works and has an insatiable curiosity to experience a great variety of music," says Eric Stensvaag, senior curator and writer at FMG.
FMG's curators work together, share ideas, and excel in their specialized music knowledge and individual expertise. "Our curation team is simply the best there is," Jeff Yasuda, CEO and FMG co-founder says.
Feed.fm music stations match the zeitgeist and stay current with the pulse of pop culture.
With the benefit of playback analytics, curators gain client-specific insights, like which artist isn't favored by a client's users, or what Hip Hop station should nix an older style of rap in favor of trap.
A human-centric approach
While algorithms assist in the journey, seasoned experts still set the course.
Algorithms can assess music intensity, volume, and even help to determine BPM (beats per minute), but FMG finds that evaluating music's overall impact is best defined and judged by a human curator.
"When selecting songs for a workout, it's important to consider both style and BPM (or often RPM/revolutions per minute) in fitness. Depending on the type of workout, one is more important than the other, but both need to be considered. Certain types of music tend to have more or less intensity built into the aesthetics," says Dario Slavazza, head of curation at FMG.
Computers alone also lack the cultural awareness and sensitivity that is crucial today.
"Case in point, we might include "Day-O (The Banana Boat Song)" in a Halloween station because of its association with the film Beetlejuice. Lacking this cultural context, a computer might determine that several other, irrelevant calypso songs should also be added to this Halloween station," explains Slavazza.
Blurred Lines
Artist collaborations have also changed the game.
As we see more unique cross-genre collaborations, popular music genres like pop, hip hop, EDM, and even country become increasingly harder to categorize. "Billie Eilish and Bad Bunny are great examples of this because there are so many influences infused in their music, making it challenging to fit either of them neatly into a single genre," explains Stensvaag.
While collaborations across genres can lead to great hits, curators must assess whether these songs work more effectively in one station and/or another, lest their clients' users have a disjointed music experience. The B2B music platform says it noticed a late- 2010s trend toward post-genre pop, a change that's continuing in the 2020s. Feed.fm uses its experience to not only identify trends but to explore emerging music scenes and spotlight these in appropriate ways through their curation.
The importance of being socially and culturally aware
Successful music curators are engaged in the bigger picture.
These days, it's essential to be aware of the socio-political landscape. The music curators at Feed.fm are tuned in to current affairs.
Professional music curation takes into account whether music is socially appropriate (or inappropriate). In addition to "cancel culture" movements like #MeToo and Black Lives Matter have affected listener preferences, FMG has found.
"Some of our customers choose to exclude certain artists from their stations because of these artists' actions or words, as in the case of R. Kelly, Chris Brown, Morgan Wallen or Michael Jackson," reports Stensvaag.
The music curators at FMG practice social and cultural engagement, so they can make mindful selections.
"Serving as a music curator is a privilege, and the more layers of culture and context we bring into our jobs, the better we are at delivering the right music to the right person at the right time," says Stensvaag.
Putting the client first
Curating music for a fitness app is different from creating a list for an in-person class where you can get a read on how participants are vibing with the music selection, making real-time adjustments to selections.
FMG takes a client-first approach and creates a profile of a fitness app's core users. Next, they consider the workout and the intent of the fitness instructor, such as intensity levels. FMG then curates the best music to enhance the routine. Data will then be analyzed over time to further target the music selections to the preferences of their clients' users.
It's never too early to start planning your music strategy. Music integration can be time-consuming and tricky. Partnering with a company like Feed Media Group offers an end-to-end solution including customizable SDK integration, popular song licensing and payments to rightholders, and a team of professional music curators dedicated to creating a customized music experience for your clients. Clients using Feed.fm save valuable money and time getting the right music so that they may remain focused on other areas – creating great workouts, innovating new offerings, and keeping customers happy for long-term retention.