Set Active Opens on Melrose Place, LA, CA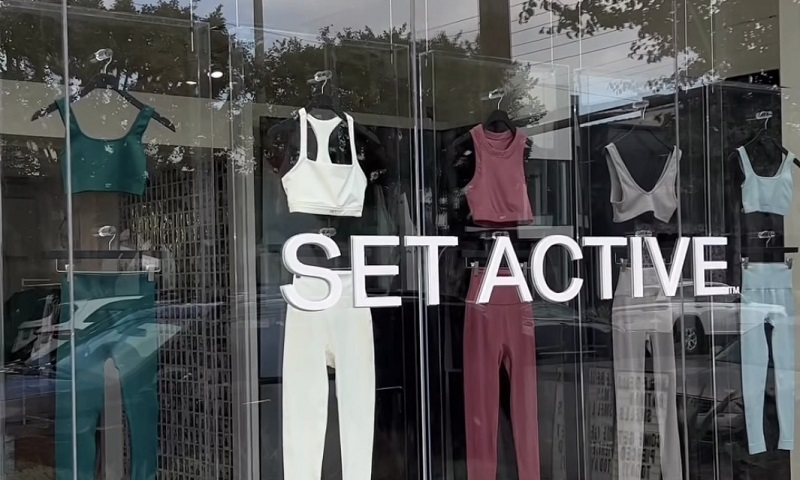 The athleisure brand that ensures you're "set" for the day has opened its first pop-up in California
Set Active has launched its first pop-up store on Melrose Place, the athleisure brand announced on its Instagram page.
The Set Active shop, located at 8472 Melrose Place in Los Angeles, California, will be open for a year.
The athleisure brand, which operates with a community-first, brand-second ethos, offers everyday activewear pieces that meet both form and function. The Melrose pop-up is open Monday – Saturday 11 a.m. to 7 p.m. and 12 p.m. – 6 p.m. on Sunday.
Visitors will discover Set Active's 2022 Core Collection, featuring Sportbody activewear, including Bandeau V bra, Luxform activewear, and unreleased limited edition styles Sportyflare, long sleeve Shortysuit, Sportsleeve bra, and flare leggings.
Unreleased Luxform styles like Racer dress, Angle bra, Form Cardi are also offered, and Set Active recently introduced lounge styles with pants, joggers, and baby tees.
Set Active CEO Lindsey Carter launched the athleisure company in 2017, and her Sculptflex seamless fabric caught the attention of Miley Cyrus and Hailey Bieber.
The brand has developed a connection with its fans, known as the SET community, which Carter believes has been critical to its success. In a recent interview with Authority Magazine, Carter shared that Set Active hopes to cultivate a deeper relationship with its community through in-person activities in the coming year.
Courtney Rehfeldt
Courtney Rehfeldt has worked in the broadcasting media industry since 2007 and has freelanced since 2012. Her work has been featured in Age of Awareness, Times Beacon Record, The New York Times, and she has an upcoming piece in Slate. She studied yoga & meditation under Beryl Bender Birch at The Hard & The Soft Yoga Institute. She enjoys hiking, being outdoors, and is an avid reader. Courtney has a BA in Media & Communications studies.