Pressed x Barry's Partnership Launches Post-Workout Recovery Products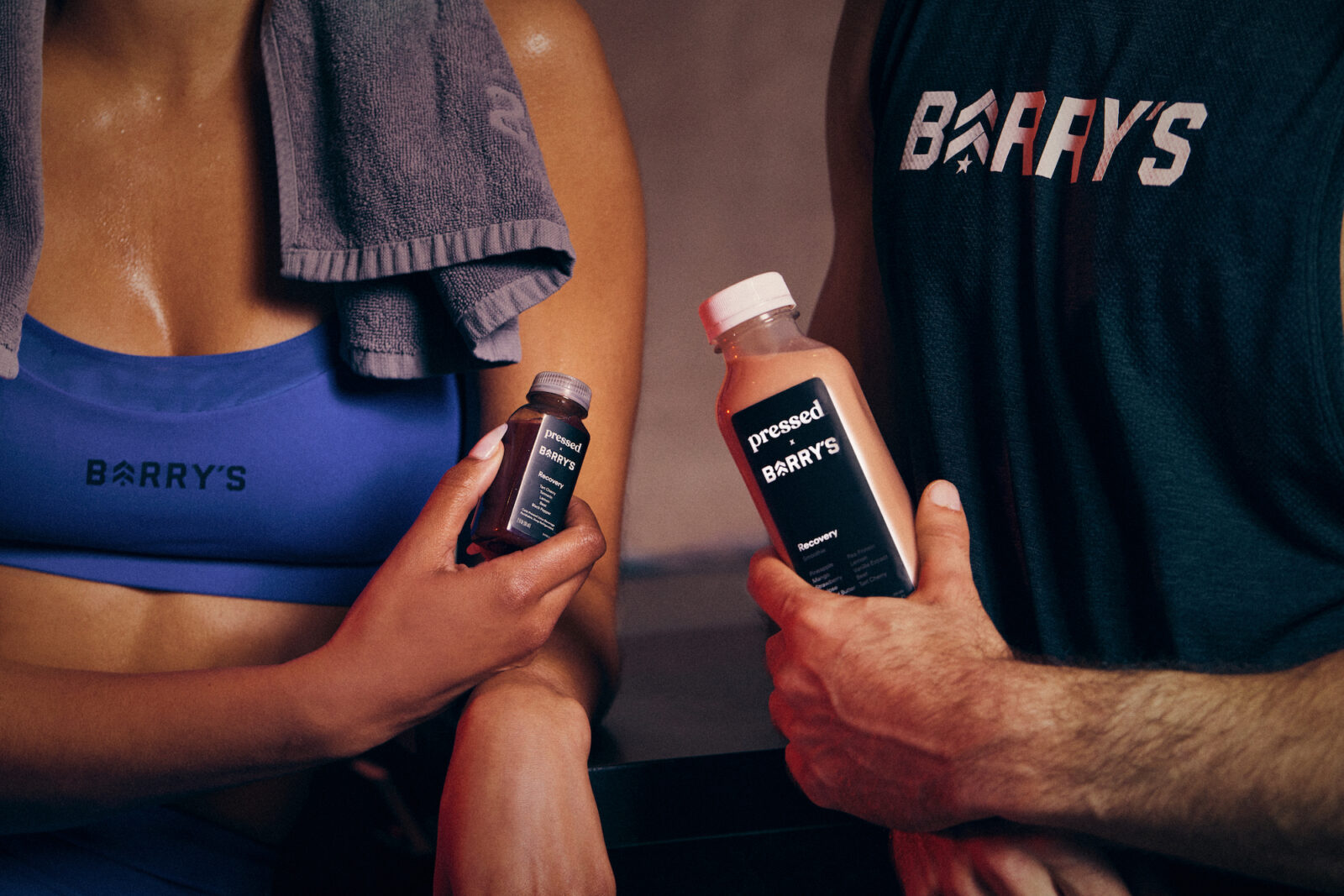 The collaboration features two limited-edition offerings: the Pressed x Barry's Recovery Smoothie and Recovery Shot.
Pressed, the functional wellness brand known for its juices and smoothies, and Barry's, the lifestyle brand known for its high-energy cardio and strength interval training workouts, have partnered to create new recovery products.
The collaboration officially launched April 1, and features the Pressed x Barry's Recovery Smoothie and Recovery Shot – which will be introduced through the brands' 'Recovery. Powered by Nature.' campaign. The products are available both online and at all Pressed and Barry's locations nationwide.
"We know customers today are looking for natural and clean ingredients to power their fitness needs. We are thrilled to be partnering with Barry's, a leading global fitness powerhouse, as the next step in expanding our functional wellness products," said Shea Jensen, President at Pressed. "We look forward to having Barry's as our exclusive launch partner in offering Recovery, our latest functional program, to our customers."
The Pressed x Barry's Recovery Smoothie is a combination of protein, tart cherry and pineapple. Tart cherry extract has been shown to help with small reductions of muscle soreness and help return to baseline levels of muscular strength and power. The Smoothie is $6.95, and is available both at Barry's Fuel Bars, and as a bottled smoothie at all Pressed locations.
The Pressed x Barry's Recovery Shot is a blend of tart cherry, turmeric, lemon, beet and black pepper. The shot is designed to support the body's natural inflammatory response with ingredients high in vitamin C for added wellness support.
"Barry's is not just a workout, it's a lifestyle. The Fuel Bar was created to ensure our clients have access to nourishing protein smoothies post-workout to aid their health and wellness goals," said Joey Gonzalez, Barry's Global CEO. "Teaming up with Pressed, we've created two new functional products focused on recovery, which I know our community will love."