OPPO Watch Free Unveiled in China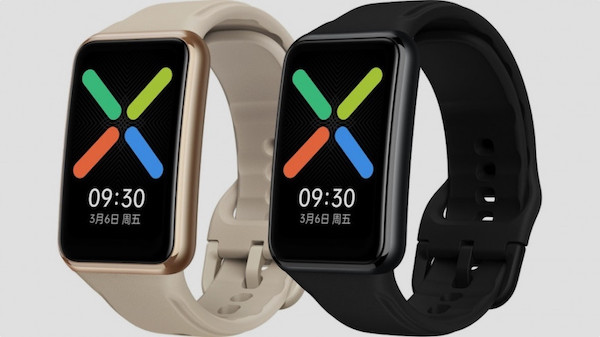 Will the best-priced smartwatch come to the US?
This month, OPPO unveiled a new AMOLED-display smartwatch, OPPO Watch Free, focusing on sleep and it has the bells and whistles at a price point (no, it's not free of cost) that rivals Apple Watch, Garmin, and Fitbit. The latest watch from the tech company was recently revealed in China. 
Like most smartwatches, Oppo Watch Free will monitor sleep fitness, blood oxygen levels, and heart rate, but Oppo wants users to have the best night of rest possible. The watch can record phone usage and make gentle suggestions to prompt users to put their phones down and head to bed. Users can even enable a feature where their phone interface will turn gray to make them lose interest in their usually glowing (and alluring) phone. The smartwatch offers personalized sleep reports and will actively monitor snoring using sound detection.
The watch features a lightweight, breathable, and leather-textured band, and fashion enthusiasts can even match the scratch-proof watch face to their clothing. Users can snap a picture of their outfit, and OPPO Watch Free will suggest different dials that will compliment that day's style. 
The new smartwatch will note if a user is running, walking, rowing, or using the elliptical machine, and it also includes 100 sports modes. The latest watch is waterproof and can track water activities in a pool, like swimming laps. 
Contactless payments are available with the smartwatch, and Oppo Watch Free supports WeChat and Alipay. For those who enjoy watching sports games, the watch has an E-Sports mode that has reminders and can track your heart rate during a game that has you at the edge of your seat.
Oppo Watch Free boasts 14 days of battery life and a five-minute charge that will allow the device to run for an entire day. Although priced nicely at around $90, at this time, The watch isn't yet available in the US. Athletech News will keep you updated if there is an international release.
Courtney Rehfeldt
Courtney Rehfeldt has worked in the broadcasting media industry since 2007 and has freelanced since 2012. Her work has been featured in Age of Awareness, Times Beacon Record, The New York Times, and she has an upcoming piece in Slate. She studied yoga & meditation under Beryl Bender Birch at The Hard & The Soft Yoga Institute. She enjoys hiking, being outdoors, and is an avid reader. Courtney has a BA in Media & Communications studies.