How Fit Tech Brands Can Stand Out From the Crowd, According to PR Vet Nicole Dunn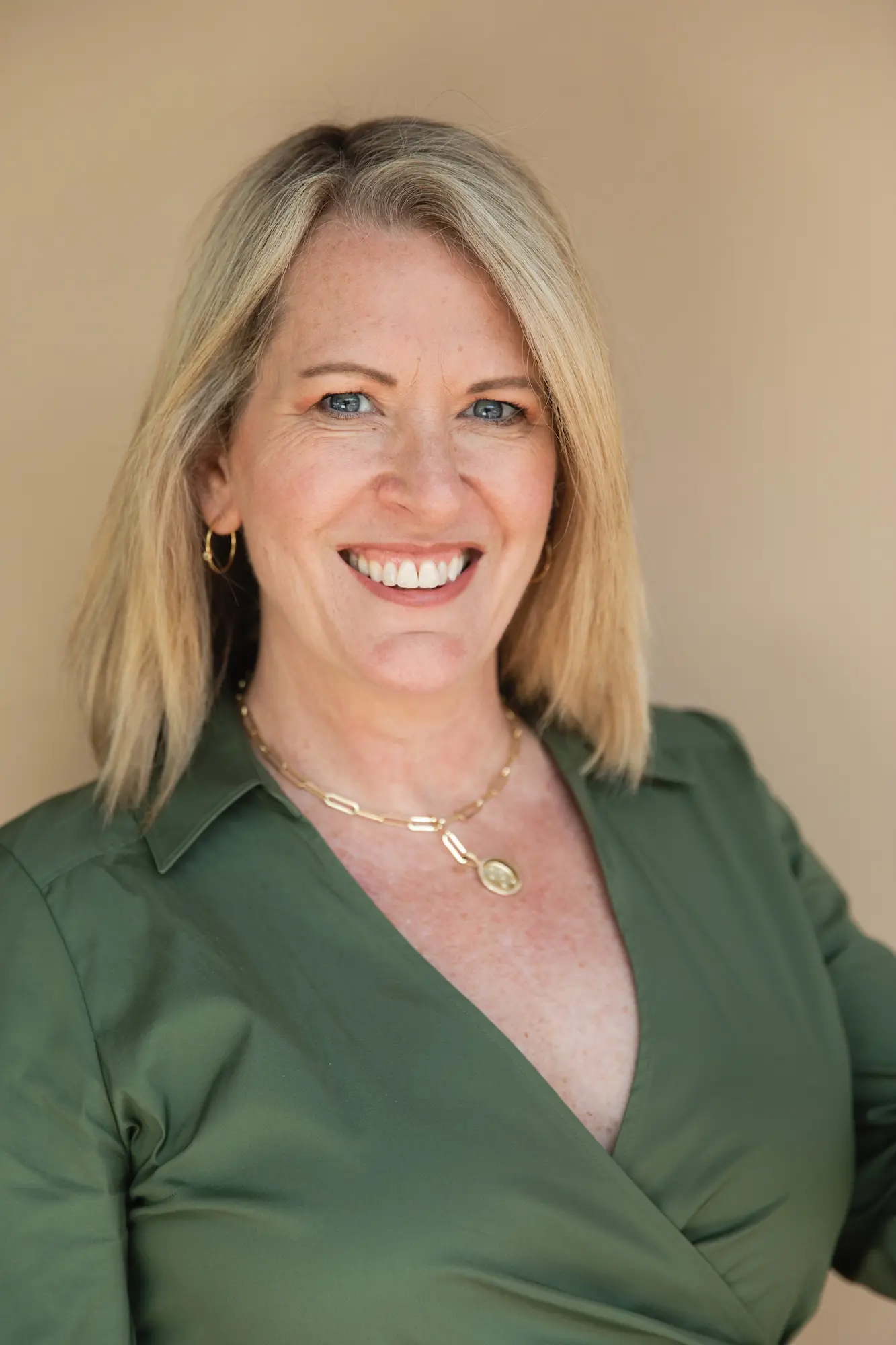 Dunn Pellier Media has helped brands including Les Mills and Future stand out from their competitors in the highly crowed fit tech space
The digital fitness boom may be slowing down slightly post-pandemic, but there's no shortage of fit tech companies creating new products and jockeying for limited media attention in an increasingly crowded space.
Nicole Dunn, CEO of Dunn Pellier Media, a Health & Wellness PR Agency, has helped top fit tech brands, including Les Mills and Future, stand out from their competitors and earn placements in top media outlets.
Dunn started Dunn Pellier Media nearly 20 years ago with the intention of helping brands earn positive media coverage. She quickly found a home in the fitness, health and wellness space after landing Tony Horton as a client and working with the P90X star on "Fit to Fight," a campaign designed to bring awareness to the problem of the lack of physical fitness among members of the U.S. military.
"That was where my love for health, wellness and fitness came from," Dunn said. "Tony was just a great example of a leader in the space encouraging people to move so they could be healthier and happier."
Since then, Dunn and her firm have seen first-hand the transformation of the fitness industry from VHS workout videos and fad-diets to the modern emphasis on holistic wellness and, importantly, technology.
Recently, Dunn Pellier Media helped Future cement itself as one of the top digital personal training apps in a saturated pandemic market for virtual fitness. The firm also worked with Les Mills to boost the group fitness company's awareness among consumers in the U.S. market.
Dunn spoke with ATN about how fit tech companies can position themselves to stand out in an increasingly crowded market, earn impactful media coverage and build brand awareness.

Differentiate your product or service
Ignorance isn't bliss when it comes to launching a new fitness product. Fit tech brands spend countless hours on research and development, but too often they fail to develop a product or software package that truly sets them apart, Dunn notes.
"The biggest mistake I see is brands that fail to differentiate themselves from their competitors," Dunn said. "A lot of fit tech companies don't look closely enough at their competitors and don't look at the crowded marketplace."
During the pandemic, as more and more brands looked to capitalize on the shifts in people's workout activity, Dunn said she saw many impressive tech innovations, but after a while, they all started to look the same.
"During COVID, brands came to us thinking they had the newest, greatest app of all time," she said. "And I would think, 'We've already interviewed 10 brands just like this.'"
It's important for fit tech brands to take the time to research their competitors and evaluate trends in the market to ensure they're creating something that's actually innovative or disruptive.
"Doing that due diligence of what sets you apart from everybody else is really going to help you stand out," Dunn said.
Build a brand story & know your audience
For companies operating in the fitness space, knowing your "why" is important. Fit tech brands must take the time to develop a thoughtful and compelling brand story, according to Dunn.
A good brand story "goes beyond simply promoting a product or service," Dunn explained. "It promotes a lifestyle that aligns with the values and aspirations of the target audience."
"It serves as a means to communicate who you are, what you do and the purpose behind it all," she added.
Dunn cited a couple examples of fit tech brands with compelling brand stories.
"FitOn has a great story behind the brand, and why it was created by Lindsay [Cook] and her husband," Dunn said. "Weshape also has a great story and backstory on why they created their fitness brand to empower people to move."
When creating a brand strategy, fit tech companies should clearly define their target audience, and they should resist the urge to be too broad.
"In the fit tech space, many companies mistakenly attempt to cater to everyone, whereas we believe that personalized branding yields better results," Dunn said.
Dunn says fit tech companies should embrace the large amounts of data they can get on customers to create a more personalized product or service.
"The more you personalize, the better off you are," she explained. "The mistake of having to appeal to everyone, that can dilute your focus and your brand messaging."
Leverage social media to build a community
Fit tech companies should use social media to build meaningful brand awareness, not just hunt for clicks.
Dunn says brands should carefully research their target audience and communicate with them on the social media platform they use the most.
"If you can pick a platform that really works for your brand, it can do wonders," she said.
One of Dunn Pellier Media's clients, Dr. Mindy Pelz, an alternative health expert who advocates fasting, built up a Facebook community of tens of thousands of members. Pelz leveraged that community to sell over 50,000 copies of her book on fasting in just three months, Dunn noted.
Fit tech brands can foster a similar sense of community on social media, which should translate into healthy product sales down the road.
"We have clients where YouTube is their thing," Dunn says. "They post videos that get around one million hits."
Brands are also starting to rethink the wisdom of shelling out big bucks for influencers. Instead, they're increasingly using social media to speak with customers directly, Dunn notes.
"We've had many clients come and say, 'We paid a lot of money for social media influencers and it didn't really get us the traction that we wanted.'" she said. "Brands are now actively reaching out to consumers themselves and saying, 'Wow, I saw that you posted X, Y and Z about our brand, and we want to hear more. Would you be willing to do a video and we'll give you some free products?'"
Dunn says people are typically highly receptive to those types of direct outreaches.
Hire the right PR team at the right time
Dunn says that once a company has its product and brand story nailed down, it can be a good time to engage a PR agency.
"We've had start-up brands that have come to us and they just needed some quick hits so they could get more funding, and they thought having PR would really help," she said. "Then there's others who come to us, like Les Mills, and they've got big initiatives that they want to work on."

Whatever the timing, Dunn is confident she and her team at Dunn Pellier Media have the expertise to continue helping fit tech brands win impactful media coverage.
"We're already established with all the key players that cover fitness, health and wellness who can help brands to put their products and services in front of the right people," she said. "We also have the time and the resources, and we're dedicated to getting good publicity and media coverage for brands that come to us."
Dunn said brands that work with Dunn Pellier Media tend to come back to the firm for multiple campaigns.
"The repeat roster is pretty high for our firm," she said. "I think that all ties into having the right team of publicists on staff to tell your brand story to build your fit tech brand legacy."