Nestlé Makes Big Bet on YFood, a Healthy Drink & Snack Startup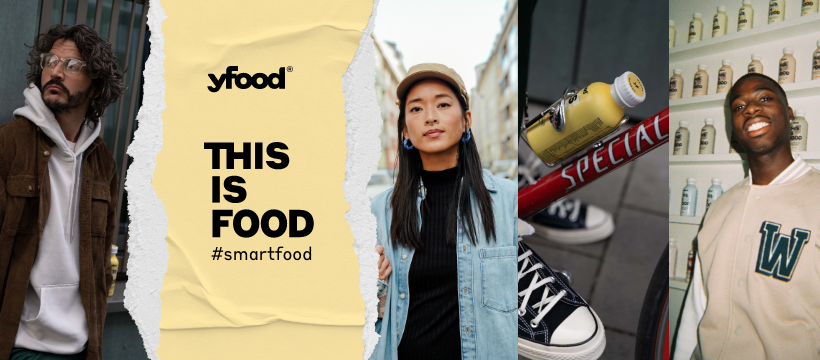 For Nestlé, the decision to invest YFood comes after the conglomerate revealed that less than 40% of its sales come from food and beverage offerings that are considered healthy
Nestlé has acquired 49.95% of YFood, a health-conscious German meal replacement company, in a deal that reportedly values the startup at €430 million ($469 million).
While the deal's financial terms were not disclosed, reporting from TechCrunch indicates that the investment Nestlé has made is valued at €215 million.
YFood, which sells ready-made meal replacement drinks, powders, and nutrition bars directly to consumers and through a retailer network, was founded in 2017 and has grown from 70 to 200 employees.
The Munich-based startup will reportedly remain strategically and operationally independent and will be led by YFood's founders, who will remain majority owners.
Founded by friends Ben Kremer and Noël Bollmann, YFood completed a Series A finding round in 2019.
According to documents reviewed by TechCrunch, YFood's venture backers, which include Felix Capital, Fonterra, C Five Seasons and several others, will sell their shares to Nestlé. The co-founders will hold on to their 50.05% of shares.
Before launching the health alternative food startup, Kremer and Bollmann were logging long hours in the financial industry, frequently indulging in fast food due to convenience. When their health began to suffer, and they couldn't find an alternative, they launched YFood to revolutionize the whole food industry.
"YFood is one of the very few food products solving the triangle problem of time, money and health," Bollmann told EU Startups in a 2019 interview. "Through the combination of functionality and good taste, we create a unique selling proposition, which we expand through continuous development and new product categories."
Bollmann added that while the initial consumer targeted for YFood was Millennials, also known as Generation Y (reflected in the startup's name), he noticed that surveys showed the brand was solving an issue known to all consumers, despite the generational differences.
"We are solving a problem that is known among every age group: whether it's the businessman who travels a lot, the shift worker who has to be ready on call or the stressed mommy who rushes back and forth in everyday life," Bollmann said.
YFood boasts a complete meal that contains the essential vitamins, minerals and essential omega fatty acids needed for a balanced diet, along with protein and fiber. The products are free of preservatives with a nine-month shelf life.
Perhaps best of all, YFood promises that its ready-to-drink meals will satisfy hunger for three to five hours.
The brand's current flavors – Smooth Vanilla, Alpine Chocolate, Fresh Berry, Happy Banana and Cold Brew Coffee – are just the beginning, says YFood.
As for its growth strategy, the startup is currently focused on developing its presence within Europe, but is interested in eventually expanding to the U.S. market.
For Nestlé, the decision to invest in YFood comes as the world's largest publicly traded food company recently revealed that less than 40% of its sales come from food and beverage offerings that are considered healthy.
Last year, the Swiss-based conglomerate committed to increasing the transparency of its global portfolio's nutritional value.
Nestlé announced it would assess its product offerings against the Health Star Rating (HSR) system, which evaluates food based on saturated fat, sodium, sugar, protein, and vegetables. Foods with a score of 3.5 or higher are considered healthier.
Courtney Rehfeldt
Courtney Rehfeldt has worked in the broadcasting media industry since 2007 and has freelanced since 2012. Her work has been featured in Age of Awareness, Times Beacon Record, The New York Times, and she has an upcoming piece in Slate. She studied yoga & meditation under Beryl Bender Birch at The Hard & The Soft Yoga Institute. She enjoys hiking, being outdoors, and is an avid reader. Courtney has a BA in Media & Communications studies.