Myzone Secures $17.2 Million from BGF & OBE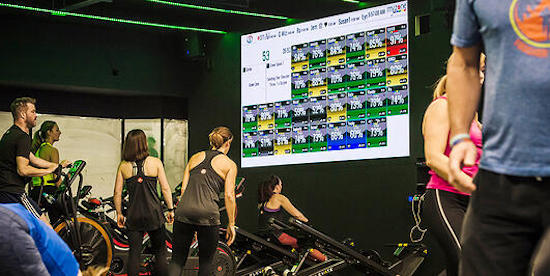 After a successful launch of the MZ-Switch, an interchangeable wearable, an IPO is on the horizon
Myzone, a global manufacturer of wearable fitness tracking technology, has received a sizable investment from UK growth capital investor BGF and tech entrepreneur Vin Murria OBE, who will come on board as Non-Executive Chair. Myzone is now valued at $102 million and is aiming for an IPO.
The announcement comes after Myzone's 2021 launch of the world's first interchangeable heart rate monitor with chest, arm, and wrist options. The wearable, called the MZ-Switch, has opened new markets for the fitness tech firm. Referencing the MZ-Switch, Phil Whittam, Myzone Managing Director says, "It is now an ideal solution for a corporate and school environment, and our partnership with BGF and Vin will help drive these new markets in addition to building on our longstanding support of the traditional fitness industry." 
An exhilarating video is posted on Myzone's website, depicting the wearable in action, from snowy mountains, to a basketball court, to a run in the woods. Myzone's heart rate monitor can even be worn in the pool, making it ideal for swimmers. The wearable boasts 99.4% accuracy using the ECG sensor on the chest, equal to equipment used by health professionals and battery life of three to six months between charges.
Myzone, launched in 2011 by fitness industry expert Dave Wright, serves over 9,000 facilities in 84 different countries. The global manufacturer has shipped over two million devices and is used in many health clubs around the world. Myzone has since pushed into markets like elite sports teams, hospitals, schools, universities, and the corporate sector. Myzone provides stats that show its fitness tracker can increase club visits and helps build community.
"Myzone is a trail-blazer in the ever-growing health and wellbeing sector," says BGF investor Seb Saywood. "We have been impressed by its unique business model, scalability, presence in the marketplace and outstanding senior management team." The recent deal was led by Saywood, Aaron Baker, and Dave Bellis, from BGF.
Myzone says it selected BGF because of its ability to support fast-growing businesses. "We have been in a very fortunate position in that we have grown organically to date, without the need for external capital. We needed an experienced partner that could accelerate our growth plans," says Whittam.
Wright, speaking exclusively to HCM, indicated that an IPO is likely on the horizon. He said that bringing on Vin Murria was a crucial step in the quest for unicorn status. "I was really keen to bring someone in who I can learn with and learn from – and someone who can help us further professionalize our business. In three to five years' time, we're looking to have achieved a US $400-500m valuation and are likely to do an IPO. Ultimately we're aiming to become one of the first unicorns in our industry," Wright tells HCM.
"We are particularly delighted that Vin Murria OBE has also decided to invest in the company. Vin is a visionary leader in the technology world and has built numerous tech businesses. In 2018, she was awarded The Order of the British Empire (OBE) for services to the British digital economy, as well as for advancing women in the software sector," Whittam notes of Murria OBE.
Courtney Rehfeldt
Courtney Rehfeldt has worked in the broadcasting media industry since 2007 and has freelanced since 2012. Her work has been featured in Age of Awareness, Times Beacon Record, The New York Times, and she has an upcoming piece in Slate. She studied yoga & meditation under Beryl Bender Birch at The Hard & The Soft Yoga Institute. She enjoys hiking, being outdoors, and is an avid reader. Courtney has a BA in Media & Communications studies.