Hims Enters Weight Loss Market, but CEO Not Sold on Ozempic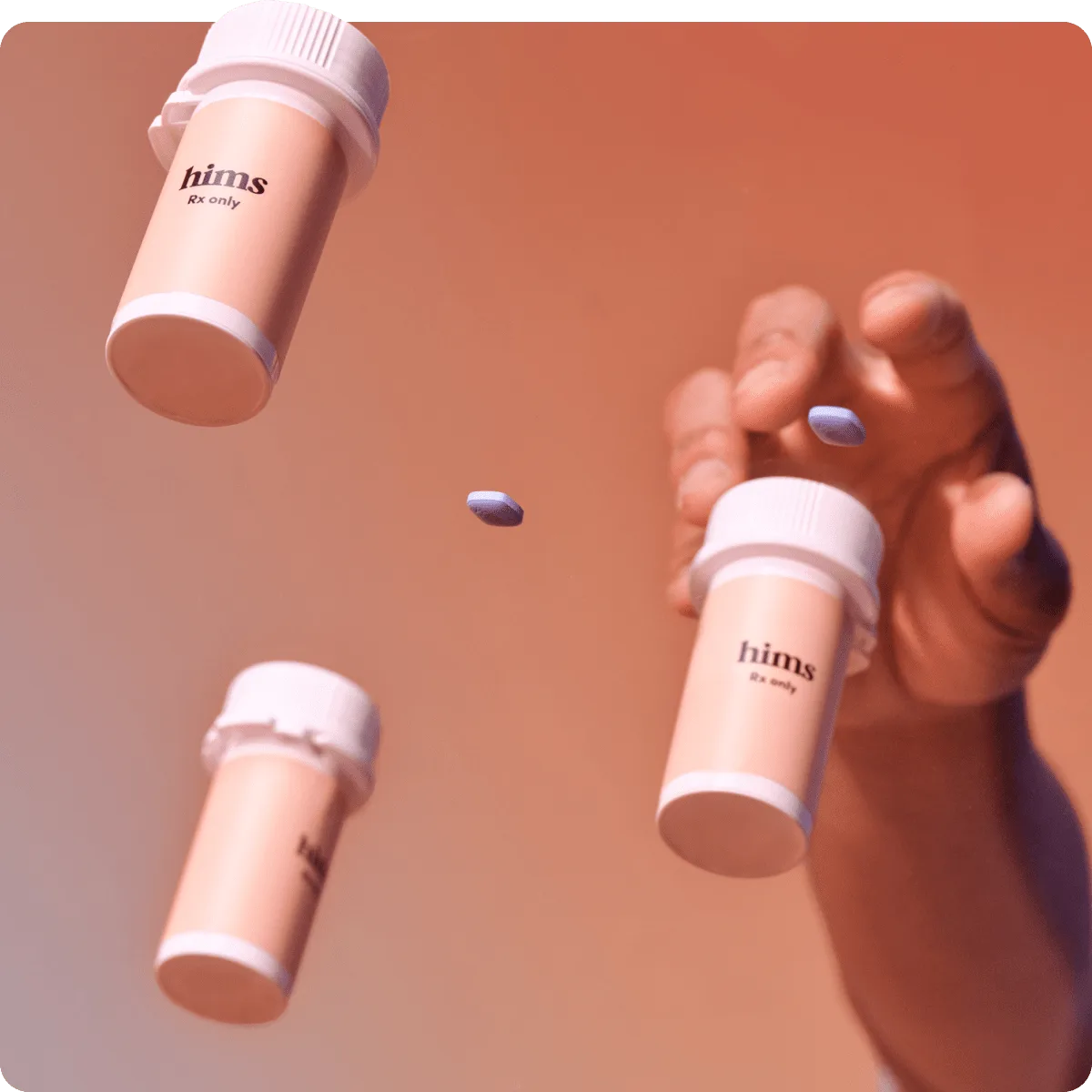 credit: Hims & Hers Health
The new platform will roll out just in time for New Year's resolutions but will lean on generic medications instead of highly popular GLP-1s
Hims & Hers is joining the weight loss sector by the end of the year, but instead of rushing to prescribe Ozempic and Wegovy, the telehealth company will take a conservative approach, relying instead on a range of generic medications, nutritional benefits and behavioral health from a mobile app.
In an interview with Fox Business, Hims & Hers co-founder and CEO Andrew Dudum revealed that the new weight loss platform will roll out just in time for consumers to kickstart their health and wellness journeys in January 2024.
As for defining "generic medications," Dudum told Fox Business that there's a wide range of medications that have been around for nearly two decades, in contrast to the new weight loss medications that have hit the market.
"If you go to those really fancy clinics out in Beverly Hills or New York, you'll be able to find doctors who know how to use them and know how to find the underlying issues that you as an individual might be facing, and that might be why it's causing weight gain. So our aim is to use these medicines that have been around for a long time and help you get access to them at affordable prices and hopefully get great outcomes," he explained.
As for taking it slow, as opposed to other companies that have embraced GLP-1s, Dudum says Hims & Hers is trying to be "respectful" of the consumer.
"The  GLP-1s that everybody is really excited about — they should be excited about them," he said. "These have 15-20% weight loss for an individual, but the reality is they are very new. The studies have been around for nine months or 12 months… We hold trust and safety in the highest regard, and we want to make sure whatever we offer on the platform is going to be reliable, it's going to be affordable, it's going to be safe."
Dudum added that the reported side effects of GLP-1s are concerning to some consumers and he pointed to supply chain issues as well. Still, the Hims & Hers CEO doesn't appear to be fully ruling out the popular weight loss medications — and likely for good reason. Some analysts suggest that the weight loss drug market may be worth $100 billion by 2030, fueled in large part by drugs like Ozempic and Wegovy.
"We need to figure out those things and once we (do), Hims & Hers will have a big range of those products," Dudum said of GLP-1s.
In addition to the weight management plans, the telehealth company reported an impressive Q2, with revenue of $207.9 million, up 83% from the prior-year period. Hims & Hers grew its subscriber base to 1.3 million, up 74% year-over-year in the quarter.
Courtney Rehfeldt
Courtney Rehfeldt has worked in the broadcasting media industry since 2007 and has freelanced since 2012. Her work has been featured in Age of Awareness, Times Beacon Record, The New York Times, and she has an upcoming piece in Slate. She studied yoga & meditation under Beryl Bender Birch at The Hard & The Soft Yoga Institute. She enjoys hiking, being outdoors, and is an avid reader. Courtney has a BA in Media & Communications studies.