Ace Pickleball Club Announces New Indoor Location Openings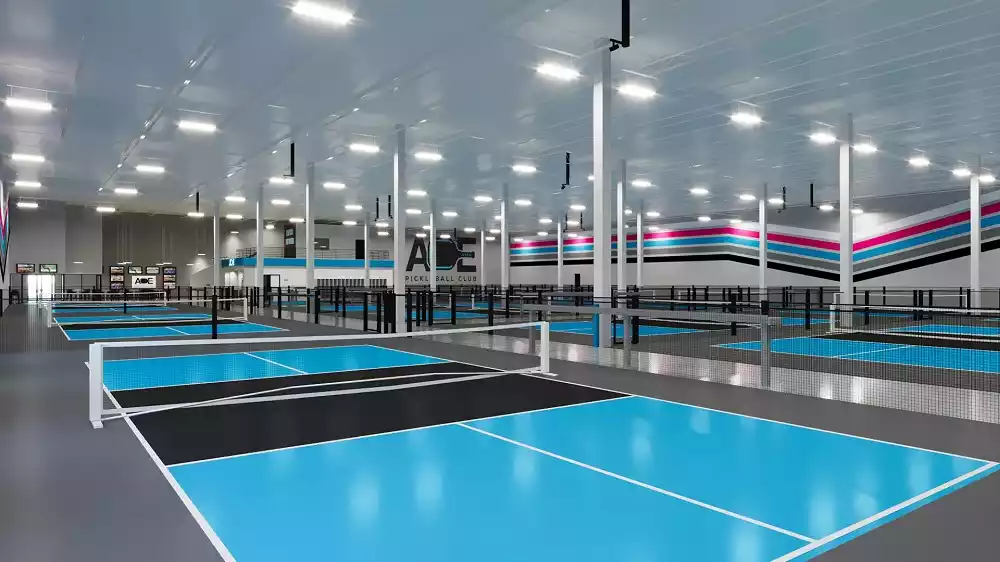 Candace Cordelia Smith
Candace Cordelia is a Pennsylvania-based journalist and on-camera broadcaster/host, with…
Ace Pickleball Club is giving pickleball enthusiasts of all skill levels a chance to practice, perfect their game and have fun, thanks to an expansion of facilities across the country. Co-founders Jay Diederich and Joe Sexton give Athletech News an exclusive look into the concept of their franchise and its importance to the sport and for the pickleball community.
Global interest in pickleball continues to rise.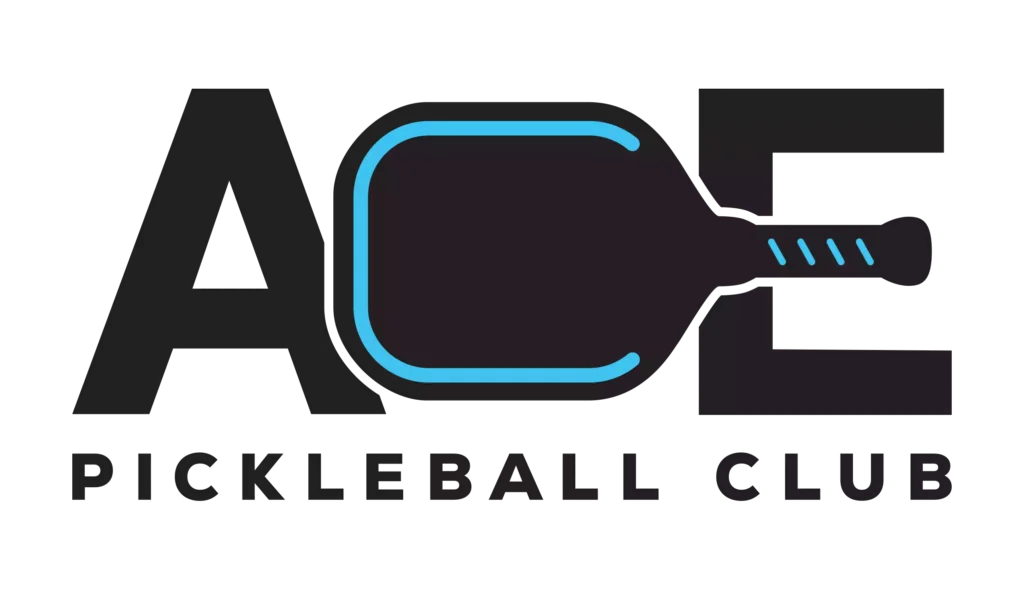 Between 2021 and 2022, more than 36.5 million people played pickleball, and in December, ABC aired the first-ever Professional Pickleball Association Tour bubly Team Championships. Now as more people look to see what all the recent fuss is about pickleball, the Ace Pickleball Club is giving an opportunity for those fascinated by the growing sport to find out for themselves with the opening of several indoor locations this year. 
Ace Pickleball Club co-founders Jay Diederich and Joe Sexton are gearing up for the launch of several indoor pickleball franchises across the country, starting this February. These facilities will be open year-round for pickleball players of all ages and skill levels to access. Between eight to sixteen pickleball courts with advanced on court technology, social events, and court reservations are premium features. Members also have the option to dive into unlimited open play within leagues, members-only tournaments, and clinics.
Sexton, who is also the President of Ace Pickleball Club, explains to Athletech News that the brand franchise is "like an indoor pickleball gym." He adds, "If you have a membership, you can play as often as you'd like in optimal playing conditions. You never have to worry about weather, court availability, or coordinating schedules with friends. Just show up and get on the court with players of similar skill levels whenever it best suits your schedule."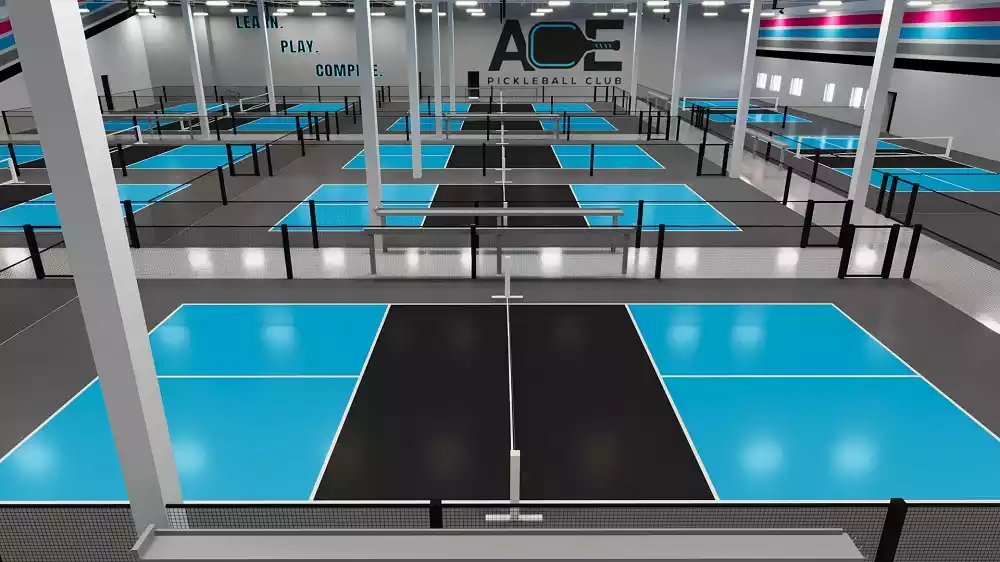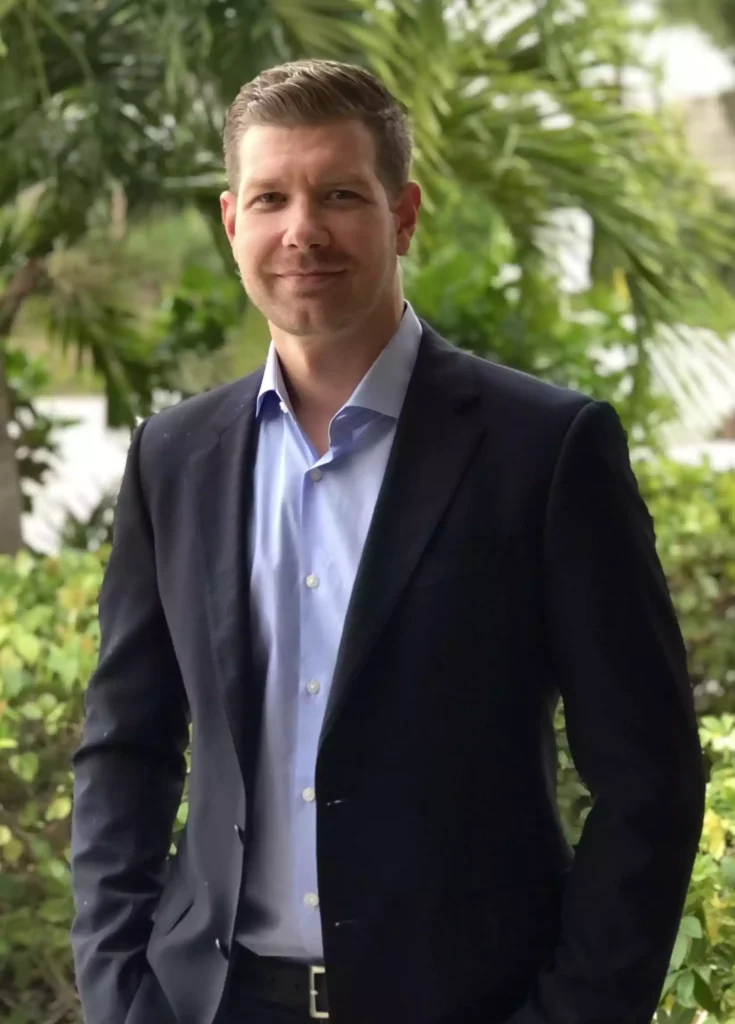 "The concept of Ace Pickleball Club is to provide members of all ages and skill levels with the optimal pickleball playing experience, which means year-round access to regulation sized courts, programming (tournaments & leagues), on court technology (live streaming & instant replay), and fun social events like Glow-in-the-Dark pickleball," says Diederich. Diederich, who is Ace Pickleball Club's CEO, knew there was a need for the company to exist the moment he noticed his wife's love of playing pickleball became hampered by some challenges.
He explains, "We [my wife and I] had been playing for a few months and then my wife came to me and stated that she loved playing pickleball, but was getting burned out due to the extreme heat we were experiencing in Florida, and was frustrated with rainy weather constantly interfering with court schedules and lack of places to play when the weather was cooperating. She told me that she wished the game could be moved indoors in a dedicated pickleball facility, so everyone could play year-round without worrying about the weather, and would know exactly where they could always get a game going."
"That's when the lightbulb went off for me and I reached out to Joe Sexton and said, 'Drop what you're doing, because we need to build indoor pickleball clubs across the country that are pickleball focused and provide players of all ages and skill levels with the optimal playing experience year-round.'"
Taking the initial idea from Diederich's wife, their own hard-won knowledge learned from prior business endeavors in developing blue chip franchise brands (Sky Zone, GNC, Mathnasium Learning Centers) and a genuine fondness for pickleball, Deiderich and Sexton set off to create Ace Pickleball Club. With plans to open five to ten franchise locations by the end of 2023 and forty to sixty locations open by the end of 2024, both business partners believe they've struck gold with the concept of Ace Pickleball Club.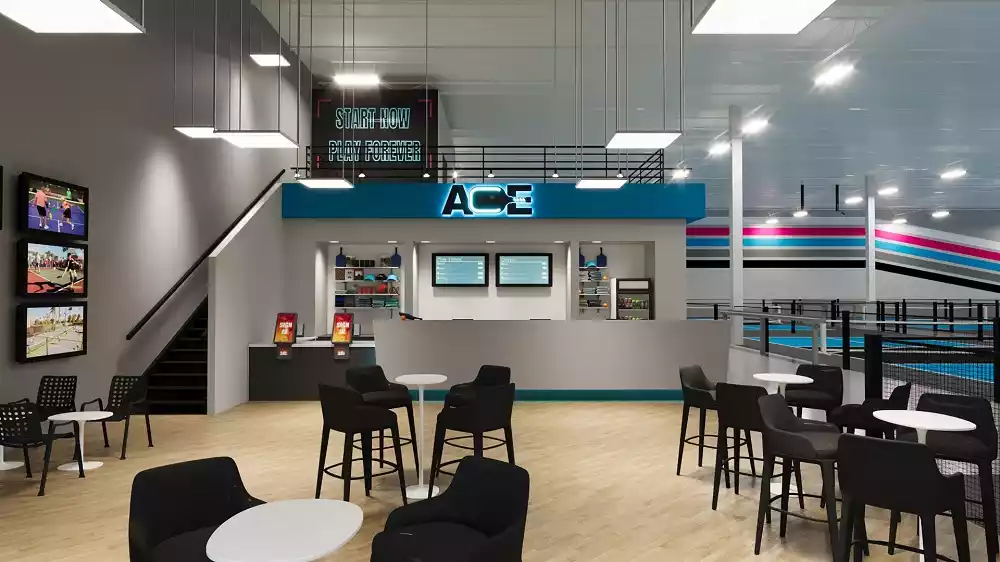 "There are a ton of parallels between the concepts we've helped build in the past and what we're building at Ace Pickleball Club so it is a perfect application of our skills and experience. Plus, pickleball is crazy fun. If you told me ten years ago when I was first exposed to pickleball that my life would one day revolve around it, I wouldn't have believed you, but I would've been excited," says Sexton.
See Also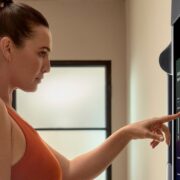 Diederich adds, "We felt compelled to take action, given our background in big box recreational development to provide a solution for the many problems we experienced and that most pickleball players currently experience across markets today such as inclement weather, and the lack of available courts with year-round access. We also have found there's a larger group of people that have heard of pickleball and would really like to play, but don't know where they can play or don't have a designated group to play with, so haven't yet been able to join in on the fun. We believe that opening pickleball focused clubs will further activate new players knowing there's a location they can show up to learn, play and compete year-round."
With pickleball proving to be more than just a passing trend, the expansion of Ace Pickleball Club will provide indoor refuge in all premises for beginner and seasoned pickleball players to practice, get fit and have a good time.
"I think it's safe to say pickleball is not a fad when you have 36+ million participants and the number is growing by the day across multiple generations of players," Diederich notes.
Sexton avows, "Pickleball is a very social sport and we want to keep that aspect alive and well by encouraging play with other members."
Candace Cordelia Smith
Candace Cordelia is a Pennsylvania-based journalist and on-camera broadcaster/host, with a reporting background in wrestling, entertainment, and lifestyle. Her reporting work has been featured on websites and in publications such as Bustle, Pro Wrestling Illustrated, New York Daily News, am New York, ABC News, Yahoo!, Good Morning America, Madame Noire, Sister 2 Sister, etonline.com, Diva Dirt and The Everyday Fan. Her favorite workout influencers include Chloe Ting, Cassey Ho, Pamela Reif and Mary Braun. She still can't stand burpees and Rebbl Dark Chocolate Immunity Elixir is one of her favorite post-workout protein sips. You can follow Candace on Twitter @CandaceCordelia and on Instagram @thatgirlcandace16.