24 Hour Fitness Extending Club Hours
Featured image credit: 24 Hour Fitness
24 Hour Fitness has announced that its club hours will be extended to 24 hours a day, seven days a week at 100+ locations
24 Hour Fitness has made an announcement that is sure to please fitness enthusiasts who like to work out late at night. To meet the fitness needs of its club members, 24 Hour Fitness says it will extend the hours to 24 hours a day at over 100 clubs from New York to Los Angeles and Seattle to Dallas. The new hours will start on March 7.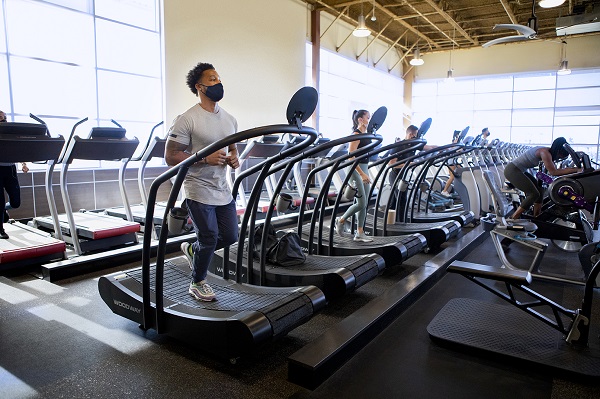 The pandemic has been challenging for fitness facilities, but 24 Hour Fitness says it has given the fitness industry leader an opportunity to focus on the needs of its members. The increased hours are part of the brand's effort to support each member's fitness journey.
"Navigating our business during the pandemic hasn't been easy but it's deepened our understanding about what is important to our members," says Karl Sanft, newly appointed CEO of 24 Hour Fitness. "As a 24 Hour Fitness club member myself—since 1993—bringing back 24 hour club access demonstrates our commitment to the requests of our members. No matter what your day or night looks like, you can fit in a workout when you choose to. And, as we introduce new innovative health and wellness options, members can build their own fitness plan with the support, program variety and camaraderie that the club community inspires in each of us."
A list of 24 Hour Fitness clubs with extended hours can be found here.
See Also
Recognizing that consumers are shifting toward physical and mental wellness more than ever, 24 Hour Fitness is looking to provide a reimagined fitness experience for its club members. The company currently offers several club membership options, including a Platinum Membership that offers 24GO Premium Digital, a digital subscription that gives members unlimited access to a collection of workouts.
24 Hour Fitness has recently announced partnerships with Nutrishop, iCRYO, and P.A.S.E. Factor, a HIIT+ mindfulness brand, as the fitness brand continues to support overall health and celebrate wellness.
Courtney Rehfeldt
Courtney Rehfeldt has worked in the broadcasting media industry since 2007 and has freelanced since 2012. Her work has been featured in Age of Awareness, Times Beacon Record, The New York Times, and she has an upcoming piece in Slate. She studied yoga & meditation under Beryl Bender Birch at The Hard & The Soft Yoga Institute. She enjoys hiking, being outdoors, and is an avid reader. Courtney has a BA in Media & Communications studies.