What Will Be in This Year's Grammys Gift Bag?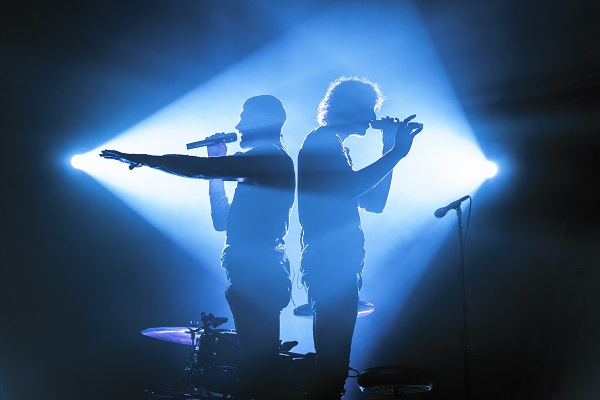 Candace Cordelia Smith
Candace Cordelia is a Pennsylvania-based journalist and on-camera broadcaster/host, with…
This year, the presenters and performers at the Annual Grammy Awards can expect to receive a highly prized gift bag complete with a number of wellness products.
What would the world be without the Grammys? These past 365 odd days have been of unpredictability and widespread change, including in the entertainment industry. The Grammy Awards last year was both an exception and not, with the live streaming audience going up 83 percent over a year before. This year too, the Annual Grammy Awards are expected to make and/or break some records. The all-important Grammys gift bag this year is likely to help in that regard.
Distinctive Assets is set to provide their famous Presenter & Performer Gift Bag on Music's Biggest Night. Grammy-nominated talent, including BTS, Olivia Rodrigo and Billie Eilish, will receive this one of a kind gift bag filled to the brim with many sought-after items curated to highlight diversity, inclusion, philanthropy and equity. In addition, some of those items are affiliated with the health, fitness, and wellness industries.
"Despite challenging world events and significant logistical changes, we are excited to once again be creating amazing Grammy gift magic," says Distinctive Assets founder Lash Fary. "We are proud to continue a tradition of making our gift endeavor as inclusive as possible, representing companies owned and and operated by individuals across race, ethnicity, sexual orientation, gender, and age. These entrepreneurs not only make best-in-class products but also give back to their communities and the world at large."
Among all included goods in each Grammy gift bag are eco-friendly Canidae pet food swag, samples of premium prebiotic health supplement Manda Wellness Superfood, C60 Purple Power antioxidant product, and UP2U RECOVER protein.
Not only will talent receive their own Presenter & Performer gift bag, but they can also look forward to grabbing more surprises in the Grammy Gift Lounge. PETA x Newton Running vegan shoes, a VIP gift certificate to complementary game play at one of two new Topgolf venues opening this Spring and a pair of TurboFlex Eyewear frames (with patented 360-degree rotating hinges) will all be for the taking during the three rehearsal days ahead of the Grammy Awards.
Forget a Grammy — how about one of those gift bags to go, please?
The 64th Annual Grammy Awards kicks off Sunday, April 3 at 8 p.m. ET on CBS.
Candace Cordelia Smith
Candace Cordelia is a Pennsylvania-based journalist and on-camera broadcaster/host, with a reporting background in wrestling, entertainment, and lifestyle. Her reporting work has been featured on websites and in publications such as Bustle, Pro Wrestling Illustrated, New York Daily News, am New York, ABC News, Yahoo!, Good Morning America, Madame Noire, Sister 2 Sister, etonline.com, Diva Dirt and The Everyday Fan. Her favorite workout influencers include Chloe Ting, Cassey Ho, Pamela Reif and Mary Braun. She still can't stand burpees and Rebbl Dark Chocolate Immunity Elixir is one of her favorite post-workout protein sips. You can follow Candace on Twitter @CandaceCordelia and on Instagram @thatgirlcandace16.