CEO Corner: Vlado Bosanac Would Be 'Surprised' If Everyone Went Back To Traditional Ways of Working Out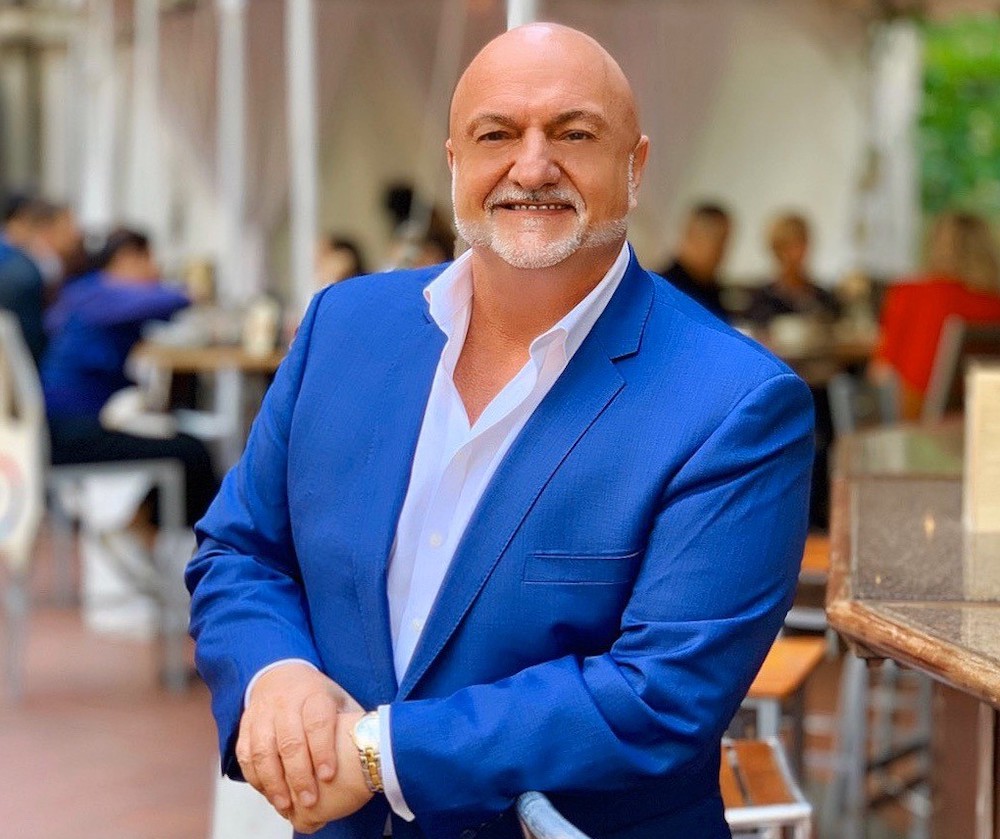 Candace Cordelia Smith
Candace Cordelia is a Pennsylvania-based journalist and on-camera broadcaster/host, with…
Advanced Human Imaging is a B2B biometrics company poised to disrupt the way we look at fitness and the current healthcare system. The company's CEO and founder, Vlado Bosanac, talks with Athletech News for our CEO/Founder Corner series on exactly how his organization plans to do so in the near future.
B2B biometrics company Advanced Human Imaging is a name health enthusiasts should become more familiar with, especially given its ambitious plans heading into 2022. The human imaging company is taking its current use of smartphone technology to track key health metrics — think blood pressure, body density, and heart rate, among the pack — in order to help individuals find better ways to stay healthy and informed.
Company founder, CEO and former bodybuilder Vlado Bosanac has a deep relationship with health. Judging from his fitness roots and decades long experience in finance, there's no doubt that Bosanac is primed for using Advanced Human Imaging to takeover the health and wellness industry in a prescient way. As Bosanac takes his team towards the future of health biometrics, he took some valuable time answering questions for Athletech News's CEO/Founder Corner.
Athletech News (ATN): Please tell us about your current company and how either your role or the company (if you are a founder) came to fruition.
Vlado Bosanac: Advanced Human Imaging is a mobile phone based-computer vision and image processing application I co-founded back in 2014. The concept behind the application at the time was to utilize the mobile phone and its camera as a tool to capture an individual's digital measurements privately and accurately on their own device. At the time we mainly looked to target the online clothing market. With return rates as high as 40%, our digital measurement technology was seen as a convenience to consumers seeking the right size and fit while providing a cost savings solution to retailers. At the same time, our development of this technology was personal for me as a competitive athlete, I wanted a way to digitally appraise myself and the improvements I was experiencing. The technology now has tremendous potential in health care and the assessment of chronic disease risk.
ATN: What was your journey like to get to this point?
Vlado Bosanac: We have come a long way in the last seven years with the advancements on mobile device computing power having increased exponentially. With those increased capabilities, we started to advance the company's offering to be more of early health care intervention and a triage platform for personal health assessment. We now offer body scanning of dimensions as well as composition. We can measure vital signs through transdermal optical imaging of the blood flow in the face. Our derma scanning covers 588 skin conditions across 133 categories and is medically approved in a number of jurisdictions around the world. We offer on device blood pathology via a Bluetooth kit. Additionally, we are currently developing a musculoskeletal assessment tool which we will embed into our on-device capture suite allowing injury assessment and rehabilitation guidance.
ATN: What is your greatest strength?
Vlado Bosanac: I would like to think one of my strengths is in communication. I pride myself on being open, to-the-point, and raw. I take things head-on and keep the dialogue transparent. When you are building a company, it often takes time from your social life, so I tend to grow business and friendships together as part of the journey – this is a strength all leaders should have. I've been told I'm a visionary, an effective strategist, who takes pride in executing plans into action. It's a compliment and I'm happy to take it!
ATN: What motivates you?
Vlado Bosanac: I have always been a self-starter. I was an entrepreneur at age 15. I pushed a lawnmower along our street to mow lawns and earn pocket money. That spirit led me to where I am today. As the Chairman of a public company, I am motivated by challenges and the outcome of the direction I have taken and accomplished. Just seven-years-ago, AHI was an idea. Today it is a $180 million company with 27 employees and growing to 50. I am motivated by the growth we are experiencing and the excitement in my team with what we are achieving.
ATN: What are some of your daily habits?
Vlado Bosanac: I am a creature of habit. I am generally up by 5:30am and in the office by 6am. This includes most weekends. The café that makes my favorite coffee opens at 6:30am and I'm there every morning for my first cup. As we are a global company dealing on many time zones, my inbox generally has 50+ emails waiting for me each morning. Every day I clear all emails before I leave, so the next day is a new start. My team gets in between 8 and 9am and I always greet each one. The success of the company is on their shoulders as much as mine and I want them to know we are in this together.
ATN: What is your greatest accomplishment?
Vlado Bosanac: That's easy, but it isn't business. It is my daughters and my life partner. Family is important to me. It is the foundation of my drive and tenacity to never stop or feel it's too hard.
ATN: Where do you accomplish your best work?
Vlado Bosanac: When sitting face to face with people, either sharing our vision or showing what we have developed and how it will benefit their organization.
ATN: What was your first job?
Vlado Bosanac: Ha-ha! My first job was in a gym selling memberships and greeting the members daily. The owner of the gym didn't like the early mornings. I was positioned at a gym on school work experience and he gave me a job. So, I got to ride my bike at 5am for 15 miles to the gym and open it each day.
ATN: What charities are important to you? What does philanthropy mean to you?
Vlado Bosanac: I like to think I am a philanthropist, I support many charities, mainly around children's needs. I am especially passionate about anti-bullying causes. Children have so much to deal with these days. Social media has created an environment where kids feel they are always trying to be someone else and they can't escape. We need to support and create safe environments for them to feel empowered and have a voice.
ATN: Where do you see the future of fitness going?
Vlado Bosanac: I think there has been a shift in the way people both care about their fitness and health as well as how they participate in it. I anticipate exponential growth of the fitness industry. Over the past 18 months during the COVID pandemic, there was the lack of access to facilities. So, we really saw a shift in the online and interactive space. Whilst people miss the on-premise interaction, I feel they have found new ways to keep fit and be answerable to themselves. With the world opening back up, I would be surprised if everyone goes back to the old ways of training at the gym. Being in lockdown and bored at home, has made people active. Let's face it you can only binge so much Netflix before you feel like a blob!
Candace Cordelia Smith
Candace Cordelia is a Pennsylvania-based journalist and on-camera broadcaster/host, with a reporting background in wrestling, entertainment, and lifestyle. Her reporting work has been featured on websites and in publications such as Bustle, Pro Wrestling Illustrated, New York Daily News, am New York, ABC News, Yahoo!, Good Morning America, Madame Noire, Sister 2 Sister, etonline.com, Diva Dirt and The Everyday Fan. Her favorite workout influencers include Chloe Ting, Cassey Ho, Pamela Reif and Mary Braun. She still can't stand burpees and Rebbl Dark Chocolate Immunity Elixir is one of her favorite post-workout protein sips. You can follow Candace on Twitter @CandaceCordelia and on Instagram @thatgirlcandace16.