Priyanka Chopra & Nick Jonas Invest in Perfect Moment, a Luxury Fashion & Sportswear Brand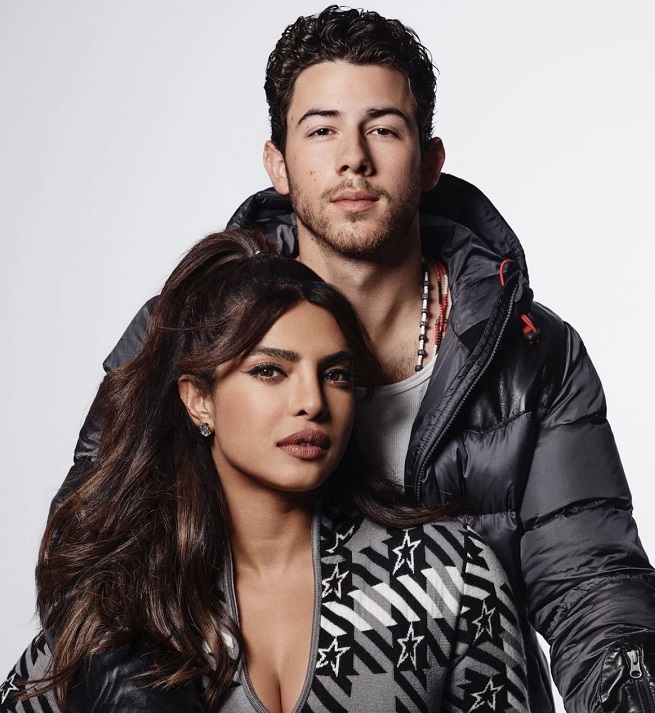 The power couple selected Perfect Moment as their first joint business partnership. Both Nick Jonas and Priyanka Chopra Jonas are expected to play a "substantial role" in the company's global expansion
Consider this the "perfect moment" for power couple Nick Jonas and Priyanka Chopra Jonas. The multi-platinum recording artist and award-winning actress, philanthropist, and entrepreneur have chosen Perfect Moment as their first joint business partnership in the fashion industry. The luxury fashion and sportswear label is overjoyed to have the two as strategic investors and advisors.
The brand, founded in 1979 in Chamonix, France, has long combined outdoor sports like skiing and surfing with fashion.
The married couple, who enjoy skiing and the great outdoors, are in sync with the Perfect Moment vibe. Chopra announced the investment on her Instagram account, revealing that the two snowboard and ski enthusiasts have been wearing the brand for years.
"Perfect Moment hits the mark on how style and performance go hand-in-hand. This is my first choice and in our role, we feel other ski and surf enthusiasts worldwide will appreciate the fashion and function of this brand," Nick noted.
Chopra and Nick are expected to play a "substantial role" in the sportswear company's global expansion. Perfect Moment intends to expand into Asia and the Middle East markets while maintaining and growing its presence in the United Kingdom and the United States.
The sportswear company plans to return its focus to its existing menswear collection, which the Jonas couple will assist in bringing to life. The change is intended to provide customers with a more balanced offering.
"Not having to choose between looking amazing and performing at their highest level is a consumer need that Perfect Moment not only understands, but one that is baked into the ethos of this brand. I am proud to be a strategic investor and advisor to such a bold and trendsetting company. We're looking forward to a bright future," said Priyanka.
The company's co-founder and creative director, Jane Gottschalk, remarked that the business-savvy couple can help grow the brand to the next level. "They are admired globally not only for their talent, but for their passion for life and impeccable taste. This combination resonates with audiences everywhere, and perfectly represents the values that Perfect Moment is known for," Gottschalk shared.
"The entrepreneurial and creative expertise that Nick and Priyanka bring to the table is invaluable. As Perfect Moment endeavors to dominate the world of lifestyle fashion, it's important that we bring in like-minded partners who can elevate the brand even further. Not only do they live and breathe the brand, but their proven track record of successful business endeavors makes them ideal partners," said Negin Yeganegy, the company's CEO.
Courtney Rehfeldt
Courtney Rehfeldt has worked in the broadcasting media industry since 2007 and has freelanced since 2012. Her work has been featured in Age of Awareness, Times Beacon Record, The New York Times, and she has an upcoming piece in Slate. She studied yoga & meditation under Beryl Bender Birch at The Hard & The Soft Yoga Institute. She enjoys hiking, being outdoors, and is an avid reader. Courtney has a BA in Media & Communications studies.