Former NFL Player Tully Banta-Cain Launches the Beach Football League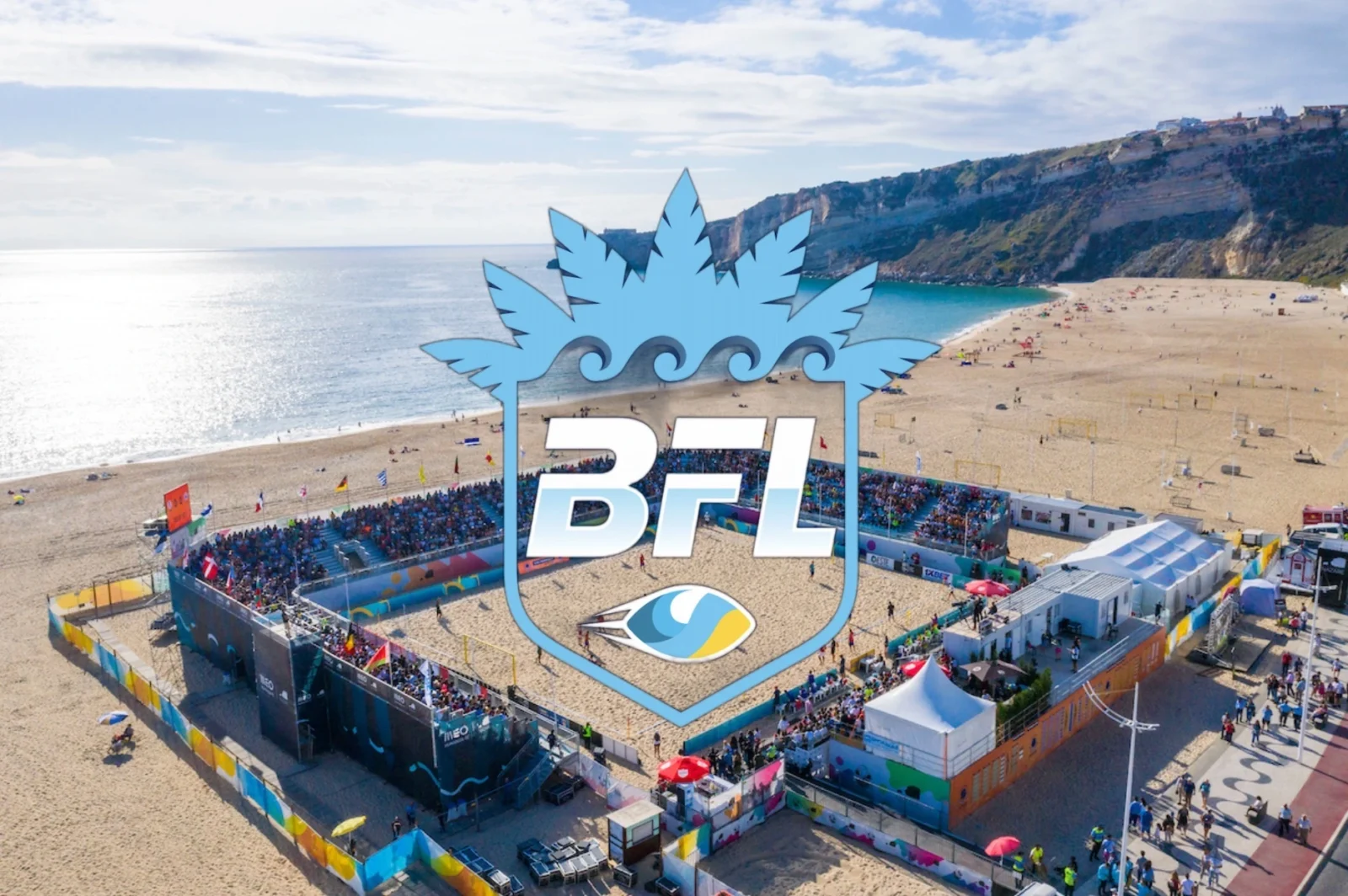 credit: Beach Football League/Tully Banta-Cain
The inaugural BFL event will feature a star-studded lineup of former NFL players including Terrell Owens and Pacman Jones
Former NFL player Tully Banta-Cain, a two-time Super Bowl champion, is launching the Beach Football League (BFL), the first-ever professional tackle football event to be played on sand. The inaugural event is set to take place in February 2024, featuring a star-studded lineup of former NFL players including Terrell Owens, Pacman Jones, Jamie Collins and more.
The BFL aims to provide a new and unique playing field, replacing turf with sand, while bringing football back to its fundamental roots and focusing on the sheer enjoyment of the sport with a lower risk of injury.
The Beach Football League will kick off with a draft and launch party in Las Vegas during the week of Super Bowl LVIII, leading up to the surprise location where the first game will be held. Following the inaugural event, the BFL plans to invite professional and amateur football players to compete on beaches across the United States and abroad starting from June 2024 and continuing annually. The BFL's inaugural event promises to provide an immersive experience for fans, with exciting musical performances and additional entertainment to be announced in the future.
Athletech News spoke with Banta-Cain about the BFL, his experience as a pro football player and his advice for athlete-entrepreneurs.
ATN: What inspired you to start the Beach Football League?
Tully Banta-Cain: I was living in Manhattan Beach a few years back and going to the beach quite often. And through my retirement, I was trying to figure out what I wanted to do next. I've done some other entrepreneurial things, and I saw big crowds coming out to watch professional volleyball be played, and the idea hit me like a ton of bricks when I was out on a jog in the middle of the beach and there was no one on the sand.
I had my Field of Dreams moment, and I said, "Why wouldn't there be football played on the beach, especially with big crowds, especially knowing the large fan base of football fans?" It just made total sense to try to put something like this together, and here we are, three to four years later, talking about it and we're launching it. So that's kind of how it started in living in a coastal city in California.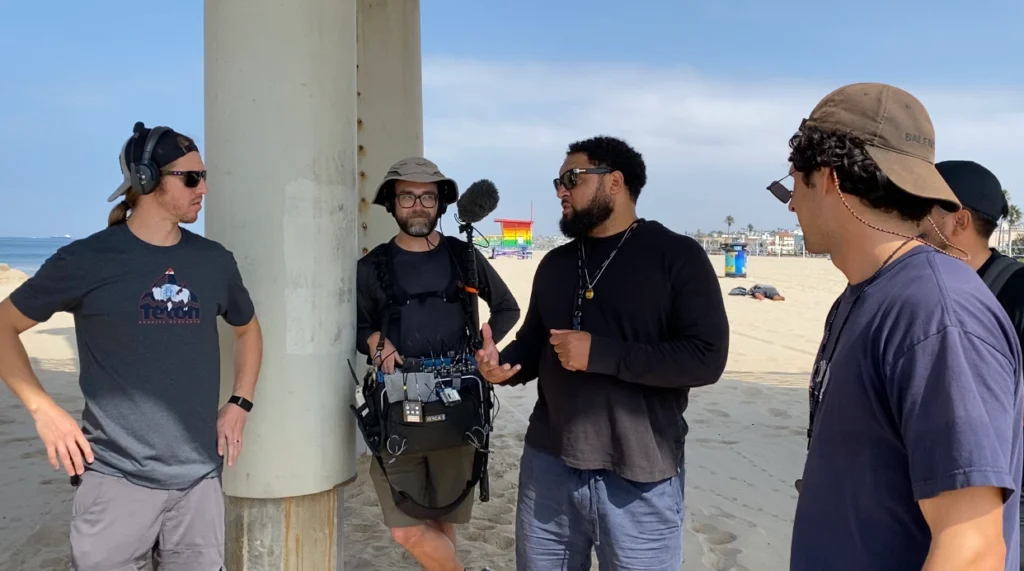 ATN: What was the process like of getting the BFL off the ground?
TB: First, I wanted to talk to one of my good friends, Adam Nesheim, and we brainstormed the idea and white-boarded how the rules would go, the dimensions of the field, things like that. We took kicking out of the game. Obviously, it's going be hard to kick a football if you're running barefoot on the beach. But we also added a throwing element to replace it, where instead of kicking for a field goal, you'd be throwing for a field goal.
When I coached for the San Francisco 49ers a couple years ago, I was in the back of a meeting and I was just writing up rules and listening to some of the defensive philosophies. I was a fly on the wall, and I was able to take the time to take some notes that turned into my initial vision of the concept. It took a long time to refine the rules and develop the game's philosophy. The next step was to gauge player interest by organizing a mock version of the game. We conducted a casting call and invited around 50 guys, whether they were former NFL players, collegiate athletes or enthusiasts at any level who still loved football and wanted to compete. We filmed a full tackle game on the beach, and the players had a blast without any injuries. We took notes and conducted interviews, realizing that we had something substantial. It was a great model of what the game could be, especially considering the high level of talent among the participants. The subsequent step was to approach real NFL former players.
Over the past few years, I've attended various NFL events like the Super Bowl and had conversations with former and current players, as well as many of my old teammates. As a result, I've managed to assemble a roster of over 16 committed players who will play and coach in the game.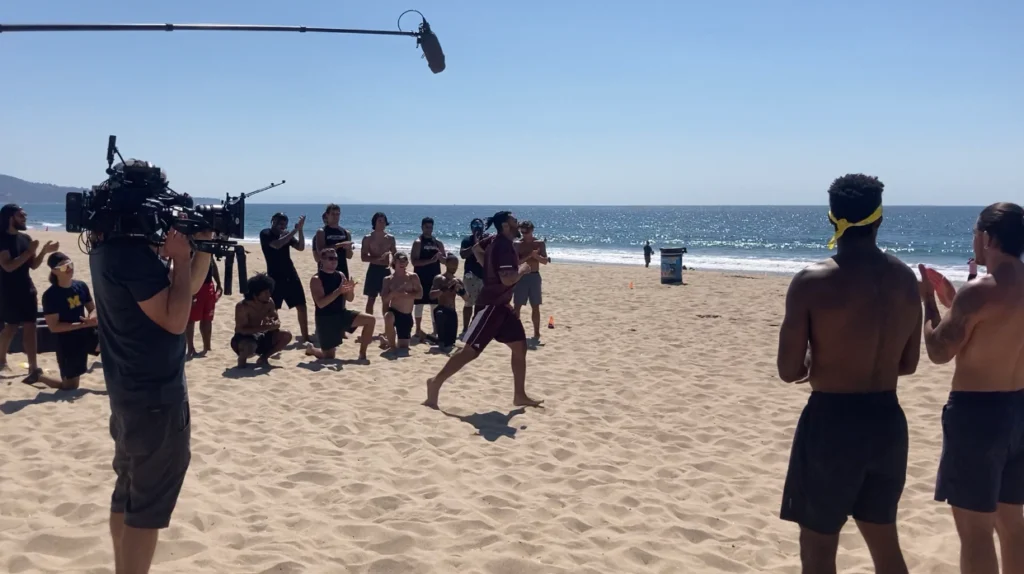 See Also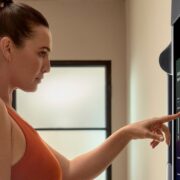 ATN: How did your experience in the NFL inspire this pursuit?
TB: My experience in the NFL was a humble one. I came in as a seventh-round pick and I really had to earn my way. I made a lot of great friends, not only as my teammates, but even front-office people. I worked for (New England Patriots owner) Robert Kraft. I even asked Robert Kraft one day if he ever thought a player would be an owner of, not only a team, but possibly a league and he said no one had ever even asked him that before. So, I think my wheels were already spinning because I was a seventh-round pick and I had high ambitions to be successful. Even when I retired, the inspiration, the hard work, the dedication, everything that went into becoming a high-level pro football, player, all the connections and networking that I made all funneled into this dream of now owning my own league.
ATN: Do you have any advice for other entrepreneurs?
TB: I've always had crazy ideas. Anyone who knows me, I'm a big dreamer. I aim high, and for me, the sky is not the limit—it's beyond. I've always wanted to do the next big thing. When I launched a high school called Canada Prep in 2016, it was exciting to tell people that I owned my own high school. "You own a high school?" they would ask. Yes, indeed. And to see the success of that high school, we've had a few guys come out and go on to play Division I college football. We even had a kid named Neville Gallimore, who was a fourth-round pick for the Dallas Cowboys, and he attended the high school I started. It was an example where I believed in my dreams, no matter how far-fetched they seemed, and they became a reality.
This new venture is further proof. It was just an idea in my mind, and I kept working towards it, chipping away. And here we are, talking about it. The entrepreneurial spirit in me, along with my networking capabilities at the time … allowed us to make it happen. It's a credit to what football has taught me about wanting more in life and aiming big.
Pre-sale tickets and sponsorship opportunities for the Beach Football League are expected to be available later this year, allowing fans and businesses to be a part of the action.