Dogpound, Balmain Unite for Fashion, Digital Currency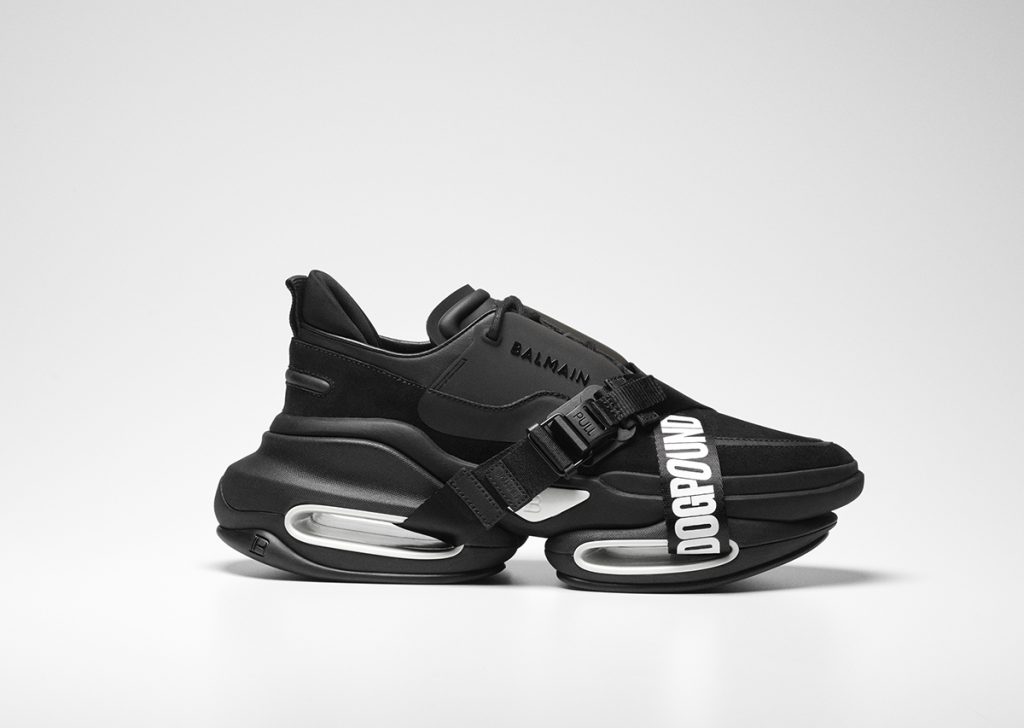 Limited Edition Balmain X Dogpound BBold Black Sneakers
Candace Cordelia Smith
Candace Cordelia is a Pennsylvania-based journalist and on-camera broadcaster/host, with…
Luxury fitness gym Dogpound and luxury fashion brand Balmain have partnered together to provide an exclusive pair of sneakers and NFTs.
Fashion and fitness enthusiasts can now purchase their own pair of Limited Edition Balmain X Dogpound B-Bold sneakers and bid on Dogpound/Balmain NFTs for a chance to unlock a signed pair of the sneakers, a personal training session with Dogpound CEO and founder Kirk Myers, and other fashionable options.
The collaboration offered colors of the footwear in both black and white, but they have already sold out for the time being.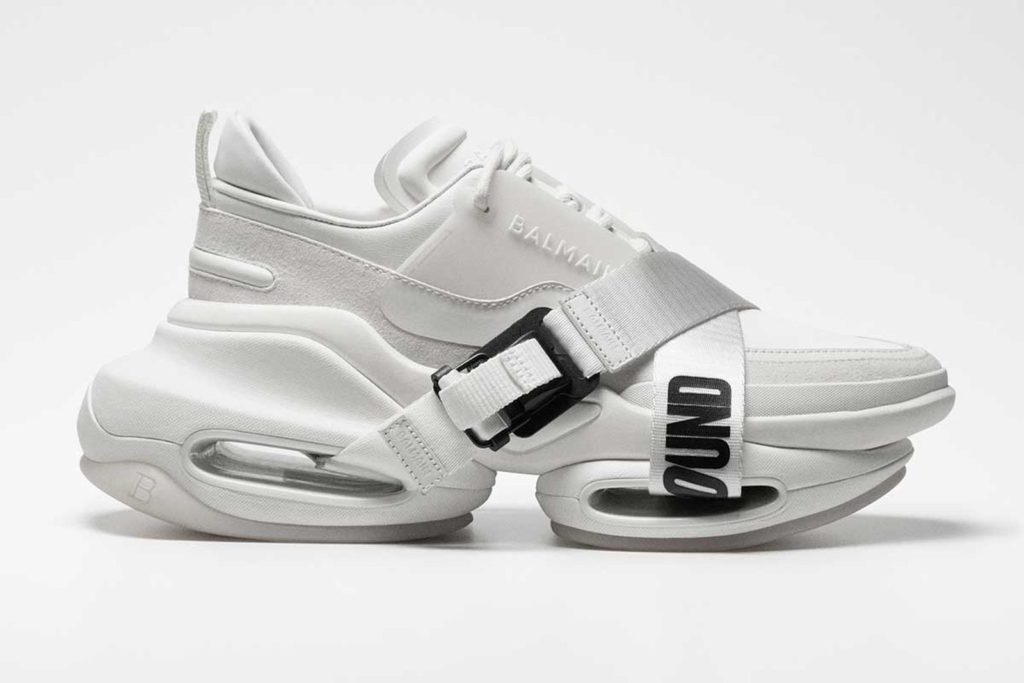 A pair of Balmain X Dogpound B-Bold costs $1,095 and is made of calfskin, neoprene and suede materials. Thick platform soles and both the Balmain and Dogpound logos are a part of the sneakers' unique design.
"More than just sneakers, these statement pieces are strikingly set atop two independent soles, then added shock-absorption materials for lightness and comfort and looped in a pair of metallized rubber straps emblazoned with the DOGPOUND logo to ensure the best adjustment for that perfect final fit," reads a description on Dogpound's website.
A promotional video showing the Balmain X Dogpound kicks in motion can also be viewed on the site.
For those interested in cryptocurrency, the Dogpound and Balmain partnership extends past fitnesswear and into non-fungible tokens (NFTs). The luxury gym franchise has minted a pair of NFTs with Balmain that will "unlock signed B-Bold sneakers" along with other enviable fringe benefits.
Balmain CMO Txampi Diz told Vogue Business that their collaboration with Dogpound in the world of digital currency was "the perfect example of how I see the future of NFTs."
"The most important element about these projects is to really tie the NFT — tie everything that is digital — to a physical experience," added Diz.
Bids for these NFTs will be taken on OpenSea NFT marketplace via auction starting at 9pm PT on Wednesday, Dec. 8. Bids, according to Vogue Business, for the NFTs will start at the price of 2.5 ETH (Ethereum) each. As of Wednesday, Dec. 8 (by 2:30 EST), 2.5 ETH equaled $11,008.68. Buyers who bid up to 6 ETH will receive a personal Dogpound training session with CEO Myers. 10 ETH will earn buyers two Balmain fashion show tickets and two backstage passes are available with the purchase of 14 ETH.
Candace Cordelia Smith
Candace Cordelia is a Pennsylvania-based journalist and on-camera broadcaster/host, with a reporting background in wrestling, entertainment, and lifestyle. Her reporting work has been featured on websites and in publications such as Bustle, Pro Wrestling Illustrated, New York Daily News, am New York, ABC News, Yahoo!, Good Morning America, Madame Noire, Sister 2 Sister, etonline.com, Diva Dirt and The Everyday Fan. Her favorite workout influencers include Chloe Ting, Cassey Ho, Pamela Reif and Mary Braun. She still can't stand burpees and Rebbl Dark Chocolate Immunity Elixir is one of her favorite post-workout protein sips. You can follow Candace on Twitter @CandaceCordelia and on Instagram @thatgirlcandace16.