D1 Training Announces Signing of its Largest Deal in Brand History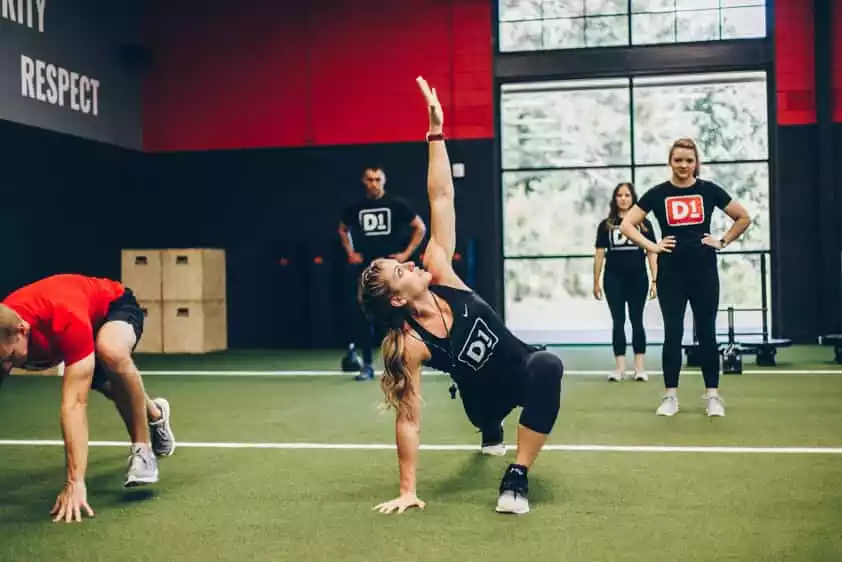 The fitness franchise has a 12-unit agreement in the works
D1 Training has kicked off the new year with the signing of its largest deal in brand history.
The fitness franchise has announced a 12-unit agreement that will bring its facilities to Minneapolis, Tampa, Dallas-Fort Worth, and Long Island, over the next five years.
D1 business partners and Minnesota natives Jonn Schumacher and Shayne Moberg say that when they discovered the D1 franchise opportunity, they knew they found something special and have built a team to support their venture under Elysium Sports and Training LLC.
"Shayne and I have been working together for years, and timing just happened to be right for us to join forces and embark on a new venture together," said Schumacher. "The fitness industry has always been attractive to us – it was clear D1 was the perfect fit."
D1 has also received a strategic investment from Princeton Equity Group.
Minneapolis will be the home of the first four D1 locations, the franchisees confirmed. The remaining locations will begin development over the next 12-18 months.
All D1 locations will offer three core training programs, Scholastic (Rookie, Developmental, Prep and Overtime), Adult and Pro. In addition to group workouts, D1 will also offer one-on-one training.
The D1 Training fitness franchise was founded in 2001 by former American football fullback Will Bartholomew. By 2004, D1 had generated its first million in revenue.
Courtney Rehfeldt
Courtney Rehfeldt has worked in the broadcasting media industry since 2007 and has freelanced since 2012. Her work has been featured in Age of Awareness, Times Beacon Record, The New York Times, and she has an upcoming piece in Slate. She studied yoga & meditation under Beryl Bender Birch at The Hard & The Soft Yoga Institute. She enjoys hiking, being outdoors, and is an avid reader. Courtney has a BA in Media & Communications studies.