Casey Cohen's 'Off Day' is a Fitness Goal for Most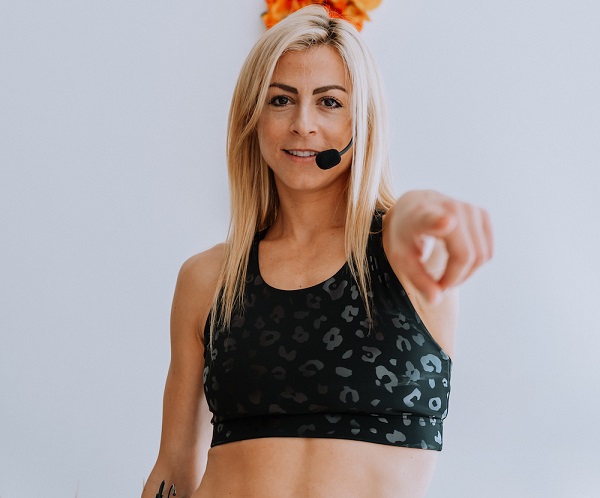 Casey Cohen, NASM Certified Personal Trainer & G.E.A.R Certified: Indoor Cycling, gave Athletech News a glimpse into her busy life. She loves coffee, she doesn't weigh herself, and her day off consists of what most people do in a week.
Acting. Hospitality. Tech. Fitness. Casey Cohen has mastered it all. The Long Island native earned a BA in Studio Art and a Master's Degree in Art Education from NYU. Her acting chops landed her a spot on Bravo's "Princesses: Long Island," and she has been recognized as an expert in the hospitality industry. The fitness powerhouse is also a co-founder of tech company Salido as VP of Hospitality. Cohen currently teaches cycling at Pedal House and is the first global resident trainer in the US for Technogym. If people came with a power switch, Cohen's would permanently be set to "on."
Read on as she discusses her love of athleisure, her favorite health snacks, and her go-to spots for nightlife.
Athletech News (AN): Walk me through a typical day-off for you?
Casey Cohen: I'm not really ever off, because whenever I have a day to myself I'm trying to get things done and take care of myself. On my day off, I always try to sleep in and start with coffee. That's a must. I organize my day, being Type-A my calendar is color-coded. I typically do what I LOVE besides working out: get my nails done & take of any household-related errands (products, dog, laundry). On my day off today, I'm getting my nails done at Glosslab, dropping by FICS to use their infrared Sauna, and then taking a cycling class. It's really hard to be OFF as I'm always on, but I try to make sure I take care of my mindset during my off days.
AN: What's your go-to outfit when not at the gym?
Casey Cohen: I am always in an activewear brand. I live and breathe the industry so for me, I feel the most comfortable in activewear.
AN: What are some of your favorite restaurants or bars?
Casey Cohen: That's hard for me because I come from nightlife. I started my nightlife career at Butter on Lafayette Street when I was 19 years old while attending NYU. From there, you could see me at 1OAK (I worked there for 15 years), Catch, Marquee, Avenue, Bounce, PHD and the real industry favorites: all of 27th street, home, guesthouse, bed, lot 61.
AN: How many days do you work out?
Casey Cohen: Every day. I feel my best when I get my mind and body moving.
AN: What do you do on your "off" day?
Casey Cohen: I typically teach and take 2, 4, sometimes 6 classes a day. My off day is usually 2 classes. That might involve cycling, bootcamp or boxing.
AN: How often do you weigh yourself?
Casey Cohen: NEVER. The only time I ever weigh myself is at the doctor and I tell them not to tell me. If my clothes feel tight or don't fit that's when I know I need to watch what I'm eating.
AN: Do you prefer coffee or tea?
Casey Cohen: Every day. 4-5 cups of coffee. I'm working out all day, doing work and I'm UP most of the day. I love STARBUCKS. My go-to hot or cold: Grande Pike, half and half, no sugar.
AN: What does breakfast look like for you on a regular day… on your cheat day?
Casey Cohen: Huge fan of Mush, trail mix and/or Go Macro Bars. I eat a ton of nuts for protein because I don't eat meat. EveryBODY is different and I hate talking about food because what I need to fuel my body is different than other people. I always recommend speaking to a Nutritionist or your doctor but I don't fuel the Ferrari without Ferrari gas. I eat really clean.
AN: What are some of your greatest indulgences?
Casey Cohen: Clothes, specifically activewear. I think my apartment looks like a store. Activewear is organized by brand and color. Mostly because I love so many brands and I want to be able to try everything.
AN: Where do you want to have a shopping spree?
Casey Cohen: Is this being offered? Would love to pick up some new Christian Louboutins and Chanel bags. Let me know!
AN: Can you disconnect from "devices" (ie. emails, work)?
Casey Cohen: I am always on. It's very hard for me to disconnect. I'm usually up before most and going to sleep late. I try to take a few hours to myself but I have always had a sense of urgency and that for me means connected.
AN: What is your favorite part of personal training/teaching?
Casey Cohen: My favorite part about teaching and training is giving back. I was drawn to fitness because I found a direct correlation between my mental and physical wellbeing. The mind-body connection is real. Living in a city with so much chaos can be hard – finding that time for myself ultimately allowed me to thrive and find calm. I want to make sure others have a safe space to grow and step up into their purpose.
AN: What type of classes do you take when not teaching? Where do you go, who are your favorite instructors?
Casey Cohen: I'm known in the industry for taking 2, 4. sometimes 6 classes a day. When I'm not teaching, I take specific instructors with whom I've been for years and have supported my journey in fitness from the beginning. It's important to have your own outlet even though you're teaching. You can't pour from an empty cup.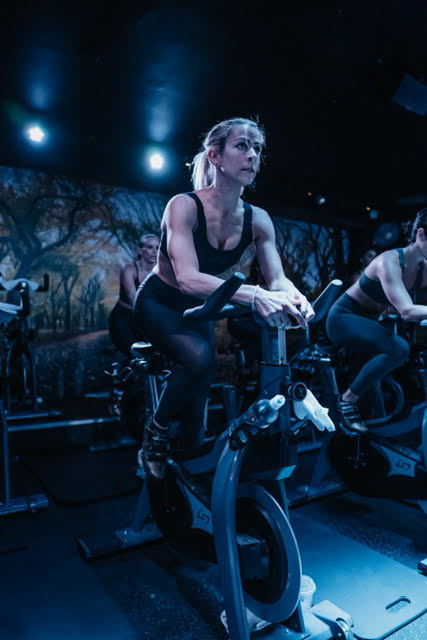 AN: What do you look for in an instructor?
Casey Cohen: The first thing that crosses my mind is education, expertise and qualifications. I am very loyal, so once I find someone that pushes me to my limits and provides positive reinforcement I try to stick with them.
AN: You are so passionate about fitness and what you do. For those not able to take your class, what do you suggest people should look for in an instructor?
Casey Cohen: I live and breathe fitness. Everything about it drives me daily. Everybody is different, but what's most important is finding an exercise that you love, then finding a qualified instructor in that field of fitness. They should create a support system for you to be who you are. The most important thing I've learned is to find people who encourage you, not compete with you or dim your light -who want you to be YOU.
AN: Favorite swag you ever received?
Casey Cohen: My apartment looks like an Amazon warehouse. I am so fortunate to try and test out many products from many brands. You can check them out on my IG @caseylcohen 🙂
AN: Any food off the table? Dairy, gluten, etc?
Casey Cohen: I try to stay away from dairy and meat. I haven't eaten meat since I filmed my Bravo TV show almost 10 years ago. My Mom is vegan, so she tries to educate me on food daily, however everyone is different and needs to fuel themselves accordingly based on their daily routine. I always say, "You can't fuel a Ferrari with Camry gas."