Bodyarmor Teams Up With Carrie Underwood
After gathering a roster of top-tier athletes as endorsers, sports drink brand Bodyarmor recruits multiplatinum country singer Carrie Underwood.
Bodyarmor has added mega-platinum country singer Carrie Underwood to its roster of celebrity endorsers, a sign that the line of sports drinks is trying to expand its appeal beyond athletes and gym rats and to the suburban moms and Walmart shoppers that have made up Underwood's sizable and unwavering fan base.
Other Bodyarmor endorsers have included Brooklyn Nets shooting guard James Harden, PGA golfer Dustin Johnson, Los Angeles Angles slugger Mike Trout, tennis player Naomi Osaka and soccer star Megan Rapinoe, the most recognizable face of the U.S.'s 2019 FIFA Women's Cup Win.
The late Kobe Bryant was an early investor in Bodyarmor, helping the brand reach a wide audience and arouse the interest of Coca-Cola, which purchased a minority stake in 2018.
Just as sports endorsers of Bodyarmor are all consistent champions in their fields, so is Underwood. Since winning the fourth season of American Idol in 2005, the Oklahoma native has sold 70 million records and had six studio albums, plus a greatest-hits compilation, debut at number one on the country music charts. Without sonically branching out into pop, a la Taylor Swift, her songs have frequently crossed-over to the pop charts.
But in the world of sports and fitness, the 37-year-old singer is comparative a novice. She's "spent probably the past 15 years working on myself and falling more and more in love with health and fitness," she told CNBC.
Six years ago, Underwood launched fitness apparel line CALIA, sold through Dick's Sporting Goods. Last year, she released the humbly titled advice book Find Your Path: Honor Your Body, Fuel Your Soul, and Get Strong with the Fit52 Life. The "Fit52" plan, a collaboration with her personal trainer Eve Overland, has a corresponding app.
See Also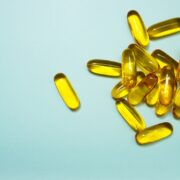 It's a public image unlike those of Trout, the highest-paid player in Major League Baseball, and Rapinoe, whose prowess on the field and ironic arms-outstretched victory stance is drawing girls to soccer in what's been dubbed the "Rapinoe effect." But that might be what Bodyarmor is looking for, having already entered the brand consciousness of anyone who idolizes superstar athletes.
As CEO and founder of Bodyarmor Mike Repole put it to CNBC: "Carrie is what we're seeing in a lot of consumers. … She's a mom and she's a wife. She's got two kids and she's on the run, and she leads this hectic lifestyle and she has a need for healthy hydration."
Her superstar status, wholesome image and proven ability, thanks to the Dick's clothing line, to extend out of music, makes her an asset to move into the market of more casual buyers of sports brands and products.
Nick Keppler
Nick Keppler is a freelance journalist, writer and editor. He enjoys writing the difficult stories, the ones that make him pore over studies, talk about subjects that make people uncomfortable, and explain concepts that have taken years to develop. Nick has written extensively about psychology, healthcare, and public policy for national publications and for those locally- based in Pittsburgh. In addition to Athletech News, Nick has written for The Washington Post, The Daily Beast, Vice, Slate, Reuters, CityLab, Men's Health, The Gizmodo Media Group, The Financial Times, Mental Floss, The Village Voice and AlterNet. His journalistic heroes include Jon Ronson, Jon Krakauer and Norah Vincent.