Meet Bhout, Boxing Bag With a Brain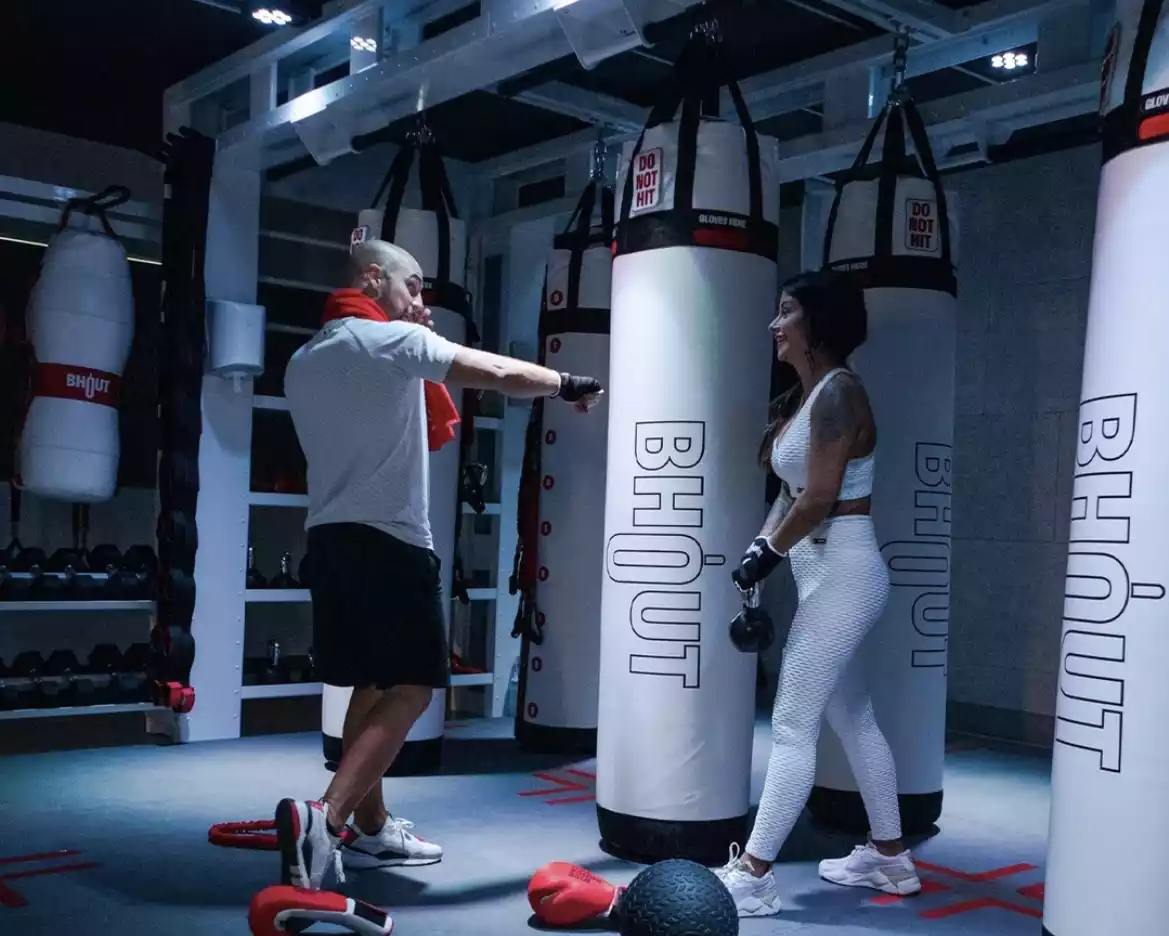 Getting fit shouldn't be another thing on your to-do list, says Bhout's founder, who is looking to gamify fitness with an AI-powered boxing bag
Boxing is one of the most popular fitness activities, and Bhout has leveled up, offering a gamified boxing bag by incorporating sensors, artificial intelligence, and machine learning.
Consider it the first boxing bag with a brain, which is how its founder, Mauro Frota, describes the connected fitness bag, which is currently on pre-order and expects to become available in various markets.
What distinguishes Bhout from other gamified experiences is that the bag is designed to feel like you're boxing (and hitting) a human.
The Bhout bag's exterior is crafted of cactus leaves, and the interior is filled with medium-density foam that is meant to mimic muscle tissue. Another layer serves as connective tissue and contains a water core representing internal organs. The boxing bag can also rotate 180 degrees, making it ideal for both cardio and strength training, and it can identify five strikes a second in terms of location, force, and type of strike with over 97% accuracy.
Bhout founder Frota has studied how gamified fitness can keep users engaged in exercise. He has a degree in exercise psychology, has trained in martial arts, and opened the first Bhout fitness boxing club in Lisbon in the summer of 2021. The boxing club quickly gained a following, with 600 active members and more than 70% of members being women.
And now, Frota plans to expand, with plans to sell the Bhout bags to other fitness operators like gyms, corporate offices, and hotels and hopes to open additional studios in UAE, Saudi Arabia, Brazil, Spain, and the UK.
An accompanying app allows the users of the boxing bag with a brain to access playlists and track performance, allowing users to share their information with fellow Bhout members, who can earn rewards and in-app tokens.
Frota also confirmed that an AI coach is in development, and the AI is being taught to coach on technique and data development.
According to a recent post on LinkedIn, Bhout confirmed that it's finalizing its seed round of investment until its A round.
There is currently a waitlist for a Bhout bag, with those who sign up to receive a 25% off discount. Delivery, the Bhout bag, boxing gloves, resistance/strength bands, and a 12-month subscription to the Bhout app are all included in the Bhout kit.
Courtney Rehfeldt
Courtney Rehfeldt has worked in the broadcasting media industry since 2007 and has freelanced since 2012. Her work has been featured in Age of Awareness, Times Beacon Record, The New York Times, and she has an upcoming piece in Slate. She studied yoga & meditation under Beryl Bender Birch at The Hard & The Soft Yoga Institute. She enjoys hiking, being outdoors, and is an avid reader. Courtney has a BA in Media & Communications studies.