Opinion: Halle Berry Sweaty Betty Collab, Fitbit Snore, Rowers, Gym Business Model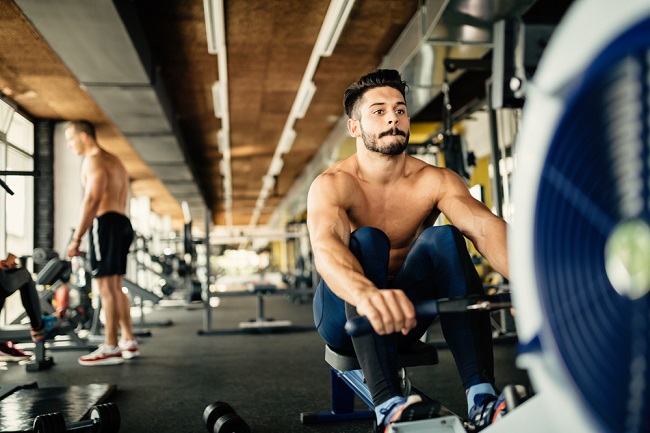 Athletech News was created with one goal, to apprise our readers with relevant content that will help inform their business decisions. We strive to aggregate the latest trends and happenings on all things fitness related. Below is what our team at Athletech flagged as this week's most interesting reads (Halle Berry Sweaty Betty collab, Fitbit Snore and Noise Detection, if rowers are next big thing and the broken business model of the gym) in the world of fitness, tech and mental health.
Halle Berry Sweaty Betty collab!
Halle Berry Unveils New Workout Apparel
Apparel | Rolling Out | May 30, 2021
Athletech's Take on Halle Berry Sweaty Betty Collab:
Oscar-winning actress Halle Berry is one more celebrity to enter the fitness apparel business. Her recent release includes a 22-piece collection in partnership with global fitness and lifestyle brand Sweaty Betty. The Halle Berry Sweaty Betty collab line is called the rē∙spin Edit, which was inspired by boxing and Japanese jiu-jitsu. Last year Berry created a digital health and wellness community called rē∙spin as an accessible resource for conversation, connection and discovery. According to rē∙spin's website, Berry's wellness road began when she was diagnosed with diabetes at 22 years old and started to make lifestyle changes.
---
Fitbit Preparing Snore and Noise Detection, and "Your sleep animal"
Tech | 9to5 Google | May 27, 2021
Athletech's Take:
According to sources, the latest version of the Fitbit app will now include a "Snore & Noise Detect" feature which will use the on-device microphone of one's Fitbit to analyze snores and noise levels during sleep. Interesting to note, as of now Fitbit has no way to know who is snoring, so if you have a partner who snores, theirs will be detected as well. An additional feature being worked on is "Your sleep animal." With this feature users are assigned profiles based on their sleep patterns such as "The Tortoise" for a solid sleeper and "The Bear" for a restless sleeper.
---
Investors are Looking for the Next Peloton, and Indoor-Rowing Brands like Ergatta, CityRow, and Hydrow are Competing to be the Next At-home Fitness Hit
Finance | Insider | May 26, 2021
See Also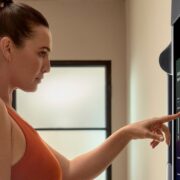 Athletech's Take:
The rise in the number of rowing companies such as Hydrow and Ergatta point to increased demand for alternative forms of at-home exercise, which has also prompted an increase in funding in categories like boxing, climbing, and weight-lifting. As rowing machines gain in popularity and take additional market share, it comes as no surprise that industry leaders are looking to invest. Peloton has long been rumored to be rolling out a connected rower of its own. According to Hydrow CEO Bruce Smith, consumers are increasingly gravitating toward rowing because it's an efficient total-body workout that engages an estimated 86% of muscles compared to 44% when cycling. Now the challenge is making room for the bike, tread… and a rower!
---
Is The Physical Gym Business Model Broken?
Finance | PYMNTS | May 26, 2021
Athletech's Take:
The question continues to be debated: will gym members return to the gym? This article argues that the traditional gym was not built for "customer success." The data backs this up. In 2019 (the last "normal" year of gym attendance) more than 62.5 million gym members visited the gym 104 days per year, while only about 18 percent of members went to the gym consistently. Out of those who actively used their gym membership, 49.9 percent used the gym at least twice a week, while 24.2 percent made it at least once a week. According to Moawia Eldeeb, co-founder and CEO of connected fitness company Tempo, he believes gym owners and operators are overlooking the harsh reality that their business model was and is built on a broken model.
---