CrossFit founder Greg Glassman is selling the company after weeks of controversy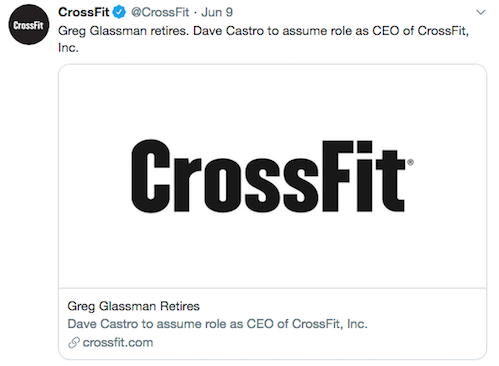 Greg Glassman is selling CrossFit, following intense backlash over his response to the death of George Floyd and the anti-racism movement sweeping the country.
The move, which comes just two weeks after resigning from his post as chief executive, marks a more complete departure for Glassman from CrossFit. Glassman founded the company two decades ago, and it has since grown into one of the world's most recognizable chain of gyms (or "boxes" as they're called in the CrossFit community).
"It did so well and became so popular that it has become a thing far larger than I could have hoped," Glassman said in a statement on Twitter Wednesday. "The world has changed, but the magnificent human machine, the proven benefits of CrossFit, and its market opportunity remain unchanged. It is time for the founder to bid adieu and find other creative outlets."… READ MORE @ CNN