Peloton Factory Ohio Opening in 2023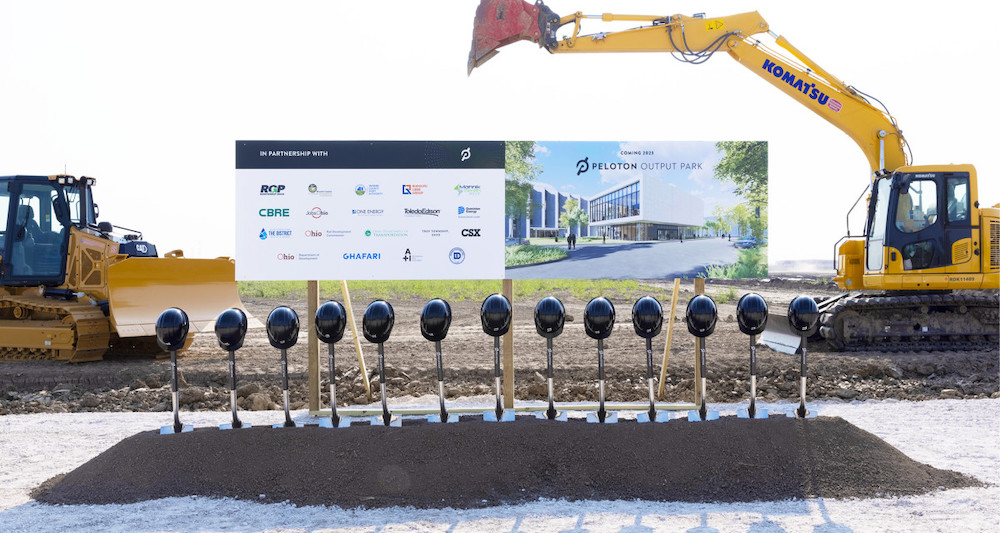 Local politicians emphasize major coup over NY and other locales.
Groundbreaking has begun on Peloton's first dedicated factory in the United States, and its locale is just outside of Toledo, Ohio.
Based in Troy Township, the facility — named Peloton Output Park — will be over 200 acres and employ around 2,174 when it opens in 2023.
"Sixty percent of the U.S. population is within a day's drive of this facility," Peloton president William Lynch reminded the audience at the dedication ceremony on August 8, 2021.
Encouraging visitors to special events and tours is part of Peloton's reported plans for its factory in Ohio.
At August's Peloton factory Ohio event, Governor Mike DeWine noted that with its capital investment of over $400 million, "Peloton could have put this manufacturing facility any place in the world."
That it came to his state sends a signal, he said, "That Ohio is open for business, that Ohio is the go-to place. If you want to find a place to start a business, expand a family…come to Ohio."
Lt. Governor Jon Husted noted the major benefits Peloton's first U.S. factory in Ohio will offer to Ohioans and the whole world: "I always love it when we're doing global manufacturing. We're selling things outside of Ohio all the way to California, all the way to New York, all the way to Canada, Europe and it'll come right out of this facility. [Then it brings] money back and put[s] it in the pockets of people who live right here in this community."
Sweat's been turning into dollars
"The new Peloton Output Park gives us a massive strategic lever to make sure we have capacity, quality, and economies of scale in our bike and tread product lines, to support our continued growth for years and years to come," said CEO and co-founder John Foley in the Peloton's initial announcement about the factory in Ohio.
That continued growth is highly probable. The pandemic boosted in-home exercise both among those whose external resources closed and those first seeking fitness help thanks to lockdown weight gain. (It's estimated the average American gained close to 30 pounds in the first year.)
See Also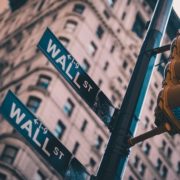 In turn, sales of health and fitness equipment exploded among products, ranging from $20 yoga mats to $3,000 cardio machines. As one NPD retail data report showed, between March and November 2020 sales rose to $2.3 billion, more than doubling previous numbers.
Local leaders are key
Lynch acknowledged Peloton had explored putting the factory in Arkansas, Michigan, and other areas, instead of Ohio. Ultimately the company felt this Ohio area offered a "unique combination of talented workforce and the ability to work with local and state representatives."
He told attendees as part of his Ohio factory announcements that "our objective is to make this the best place to work," adding, "Providing for families, providing jobs," is a key part of bringing health and wellness everywhere.
Finally, Lynch revealed Peloton's new collaboration to help local Ohioans. Partnering with LISC, a nationwide nonprofit that is investing more than $3 billion to empower residents of local communities, Peloton is providing a Toledo YMCA with "a wellness center…with state-of-the-art equipment," Lyman said. He noted this ultimately helps in "bridging the racial gap between health, wellness, and opportunity."
Wendy J. Meyeroff
Though based in Baltimore, MD, Wendy J. Meyeroff has been an internationally published reporter on health, fitness, and tech for both B2B and B2C audiences for over 20 years. Among her collaborations are CBS (launching it's consumer health site), Senior Wire News Syndicate, Vision Industry Council of America, Healthcare Informatics, Good Housekeeping and Weight Watchers.