Opinion: Target Activewear $1B Brand, Tim Cook into Fitness, SoulCycle Cult Culture & Latest Tech, Gadgets for Athletes' Fast Recovery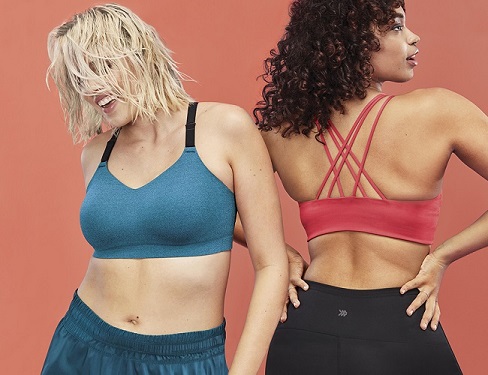 Athletech News was created with one goal, to apprise our readers with relevant content that will help inform their business decisions. We strive to aggregate the latest trends and happenings on all things fitness related. Below is what our team at Athletech flagged as this week's most interesting reads in the world of fitness, tech and mental health.
Target's activewear brand hits $1 billion in sales, as retailer gains ground in apparel
Apparel | CNBC | Feb. 8, 2021
Athletech's Take: 
Target can crank out private-label brands as well as Tom Brady can throw touchdowns. In the past 5 years Target has launched over 30 private-label brands that span apparel, personal care, home goods and food and beverage. Many have performed extremely well. All in Motion is one of those brands. The Target activewear line, which includes sports bras, hand weights and yoga mats, is their latest venture that has reached $1 billion in sales. The Target activewear line performance is being seen as the retailer gaining ground in apparel.
---
Tim Cook Pivots to Fitness
Health | Outside | Feb. 10, 2021
Athletech's Take:
As the world's most valuable company, with a market cap over $2 trillion, Apple knows product and customers better than most corporations. One would assume that product and technology is what leadership is most passionate about. However, ask Tim Cook, Apple's 60-year-old CEO what he is really obsessed with and you will get a surprising response: nature and fitness.
Cook argues that the Apple Watch, and the data it captures (which he pays close attention to daily), has ushered in a new era of fitness tracking, and not just for athletes. He believes the watch enables scientists to "democratize research." Read this to understand why the Apple Watch is way more than just one more product consumers need.
---
Goodbye to the Cult of SoulCycle
Opinion | New York Times | Feb. 6, 2021
Athletech's Take:
Another personal take on the controversial culture of SoulCycle. Natalia Mehlman Petrzela, an associate professor of History at the New School, host of the podcast "Welcome to Your Fantasy" and upcoming author on a book about fitness culture in America gives her spin on the "cult like" culture that is Soul.
---
On the mend: Inside the rapid recovery tech that keeps NFL players game-ready
Technology | Digital Trends | Feb. 7, 2021
Athletech's Take: 
It is well known that professional athletes are surrounded by personal trainers, specialized coaches and nutritionists. In today's world, technology is one more part of the equation. Tools and gadgets from trackers that read body performance, compression suits to minimize muscle fatigue and electric muscle stimulation (EMS) pads to stimulate blood flow and expedite recovery are now all part of an athlete's recovery formula. Checkout the most used tools today; you might consider trying some yourself and incorporating them into your existing fitness businesses. 
---
'The forgotten pieces': Fitness center owners feel overlooked by Covid relief efforts
Finance | NBC News | Feb. 4, 2021
Athletech's Take:
The fitness industry is finally getting the attention they deserve. An industry born on helping individuals live better is struggling. While so much attention has been put on restaurants, bars and theaters, gyms and fitness centers have often been left behind amidst the pandemic. The Health and Fitness Recovery Act, which is expected to be re-introduced in the House in the next few weeks, would create a $30 billion fund to aid these establishments. Is it enough?
---