Opinion: Retro Fitness Goes Digital, Gym Owners Vs. Washington, Sleep Trackers, Virtual Personal Trainers Efficacy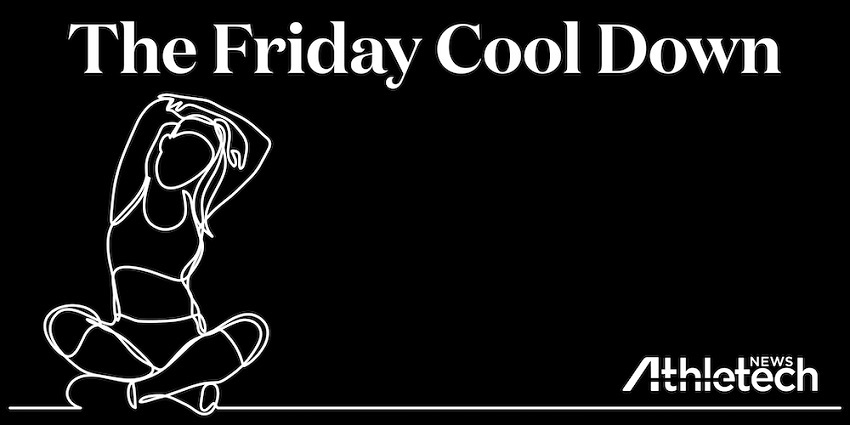 Athletech News was created with one goal, to apprise our readers with relevant content that will help inform their business decisions. We strive to aggregate the latest trends and happenings on all things fitness related. Below is what our team at Athletech flagged as this week's most interesting reads in the world of fitness, tech and mental health.
Below, we offer our take on this about-to-be-over week's happenings in the fitness industry. Specifically, Retro Fitness going digital, gym owners taking on Washington, Forbes reviewing six sleep trackers and whether virtual personal trainers are just as effective.
Retro Fitness is entering the digital-fitness wars with its own $1,200 stationary bike. Its CEO explains why the move will help the gym chain capitalize on post-pandemic fitness trends.
Fitness | Business Insider | Apr. 6 2021
Athletech's Take: 
"Hybrid" should probably be the word of 2021. Whether it's hybrid work setups or hybrid fitness options, we definitely are seeing a theme. That is why it makes sense that Retro Fitness is launching a stationary bike that comes with virtual and brick-and-mortar gym subscriptions. The Retro Fitness' "Get Wheel" program, launched just this week, gives consumers that hybrid model — a joint subscription to virtual, at-home programming and a three-year membership to the company's brick-and-mortar gyms with purchase of a "Retro Fitness Cobra by Matrix" bike for $1,200. We anticipate that this dual approach will become something we see more from fitness providers as they work to delicately balance the shifting trends driven by COVID-19 with the need to stay profitable.
---
Gym Owners Take On New Role as Washington Lobbyists
Business | Wall Street Journal | Apr. 5, 2021
Athletech's Take:
While vying for support from the federal government is standard for some industries such as airlines, this hasn't been the case for the fitness industry until today. For an industry that has stayed away from politics, they are now, without choice, diving into the arena. Business owners are scrambling to compare notes with competitors and forge alliances to support each other as they fight to secure relief and keep their businesses afloat. Some groups are going so far as hiring pricey lobbyists and experimenting with grass-roots activism. The fight to survive is there for these owners as their futures are in question.
---
6 Sleep Trackers To Help Pinpoint Why You're Always So Tired
Tech | Forbes | Apr. 6, 2021
Athletech's Take:
We talk about sleep a lot at Athletech…but it is typically about the lack of it. People spend about a third of their lives asleep, yet for many of us, sleep is a mystery. Sleep trackers have been gaining in popularity as they provide detailed information about the length and quality of sleep, and in some cases, make recommendations for how to achieve better. The world of sleep tracking has evolved in the last few years. The team at Forbes rounded up their six preferred sleep trackers currently on the market. While we agree with their assessment we would suggest that Whoop should be listed for the "Best Data Analysis."
---
Does a Real Personal Trainer Beat One on Your Phone?
Fitness | Wall Street Journal | Apr. 6, 2021
Athletech's Take: 
In the WSJ's recurring series "That's Debatable," they take on hot topic issues of today and provide two energized arguments—one in favor and other emphatically opposed. In this rendition they debate the effectiveness of a virtual personal trainer vs. an in-person training experience. While we appreciate the animated dialogue we believe there is a lot left unmentioned including the plethora of innovation in virtual programming and accessibility that now exists. Companies like Flexit are making certified personal trainers from top brands in the fitness space accessible to consumers who might not have had such access while other companies such as Kemtai are leveraging AI and advanced Computer Vision technology to analyze human motion, providing a more advanced  virtual personalized training experience.
---