New Fitness Technology Reduces Cost and Improves Staff and Member Experience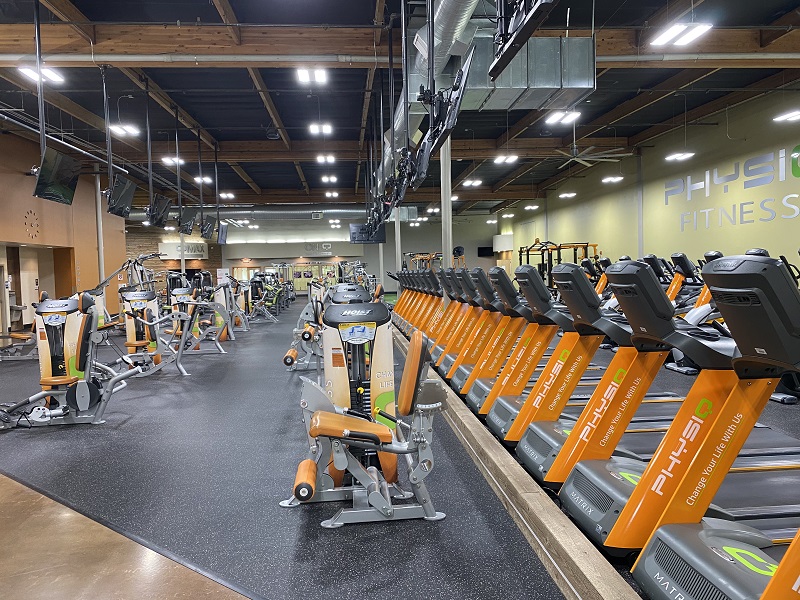 ABC Fitness Solutions' latest innovation, ABC IGNITE, gives fitness club and gym owners a more efficient, user-friendly way to service members as new forms of technology and programs continue to shape the industry in surprising ways. Physiq Fitness founder and CEO Landon Burningham talks to Athletech News about the evolution of fitness technology and how ABC IGNITE will greatly support his business and that of his gym owner clients.
Founded in 1981, ABC Fitness Solutions (ABC) helps nearly 25 million gym members globally realize their fitness journey as it processes over $8.2B+ in payments annually for 20,000 clubs.  ABC's main goal is to simplify the business of fitness with a top-notch club management solution combined with best-in-class revenue optimization and a trusted team of experts. Their latest innovation, ABC IGNITE, is designed to be flexible, scalable and easy to use, giving the club operator full control of gym operations while lowering costs of ownership and delivering a differentiated member experience.
Landon Burningham, President & CEO of the Physiq Fitness club chain, has experienced these benefits firsthand with ABC IGNITE. Burningham tells Athletech News he expects this next generation of club management solutions to provide an intuitive "user-friendly experience" for Physiq Fitness staff, among other things: "After doing an initial beta test, my favorite part about it [ABC IGNITE] was that my staff picked it up in about 30 seconds. With no formal training on the new software, they were able to navigate it easily to the task at hand."
Physiq Fitness has been a client of ABC club management software since 2013, and has witnessed directly how quickly fitness technology has evolved, especially after the COVID-19 pandemic propelled the fitness and health industries to reconfigure strategies and product solutions in different ways. ABC IGNITE is ABC Fitness Solutions' answer to fitness gyms and clubs who need to simplify life for both staff and members in the face of a global health crisis. Burningham believes ABC IGNITE's all-in-one suite is exactly what the industry needs: "It's going to relieve their [Physiq Fitness staff members'] stress and help them feel at ease with the technology."
Once Burningham saw the benefits of an integrated suite, he decided to consolidate his CRM and branded mobile app to ABC IGNITE: "I think the most beneficial thing for me is that everything is in one place. It simplifies my life so I can focus on my members."
The consolidation of various technologies as well as the addition of new features in ABC IGNITE equated to $1000 cost savings across his 4 locations, but Burningham says the biggest savings is the time found with his team that's just as valuable, if not more. "Dealing with one partner vendor versus, in our case, four different ones at one point, is something that we can't put a value on," he clarifies, adding "Additionally, the ease of use for my front-line staff cuts down on their time and stress dealing with multiple companies. This, of course, saves tons of money over time with each staff person now being more efficient."
Burningham goes on to add: "There is something for everybody in IGNITE. For example, our marketing team really likes the usability of IGNITE Sales, the CRM [and] the ability to send dedicated education or sales content, while our coaches love the ability to personalize the new mobile app which offers tiered experience based on the type of membership."
The COVID-19 pandemic has certainly underscored the value of human connection. Burningham feels the alliance between Physiq Fitness and ABC Fitness Solutions has been less of a vendor relationship and more "like a partner relationship." "In these times where we're Zoom calling and we're texting and everything [is] done virtually… it's very easy to set up a board and everyone [can] forget the human nature of that relationship. But for me, I continue to want human relationships with my partners because I know my staff wants that with me and I know my customers want that with my staff."
Burningham describes reporting dashboard IGNITE Insights as a "powerful tool" that increased his knowledge of his overall business: "The thing that I'm most impressed about with ABC IGNITE software is [its] ability to increase staff experience, while improving the member experience, and also therefore increasing the operational efficiency, and it's all in one suite. What more can we ask for?"
Burningham also shared his perspective on how to stay ahead of the curve: "Members always expected a good location, value, cleanliness and a friendly experience. That is table stakes now. A technology like ABC IGNITE can help me keep pushing the limits, help me differentiate my club by offering a better bundle and value without reducing the price. I can create a personalized hyper-localized member experience, so they feel like they are part of a community every time they visit in person or use the app."