Echelon Raises $65 million as Goldman Bets on Connected Fitness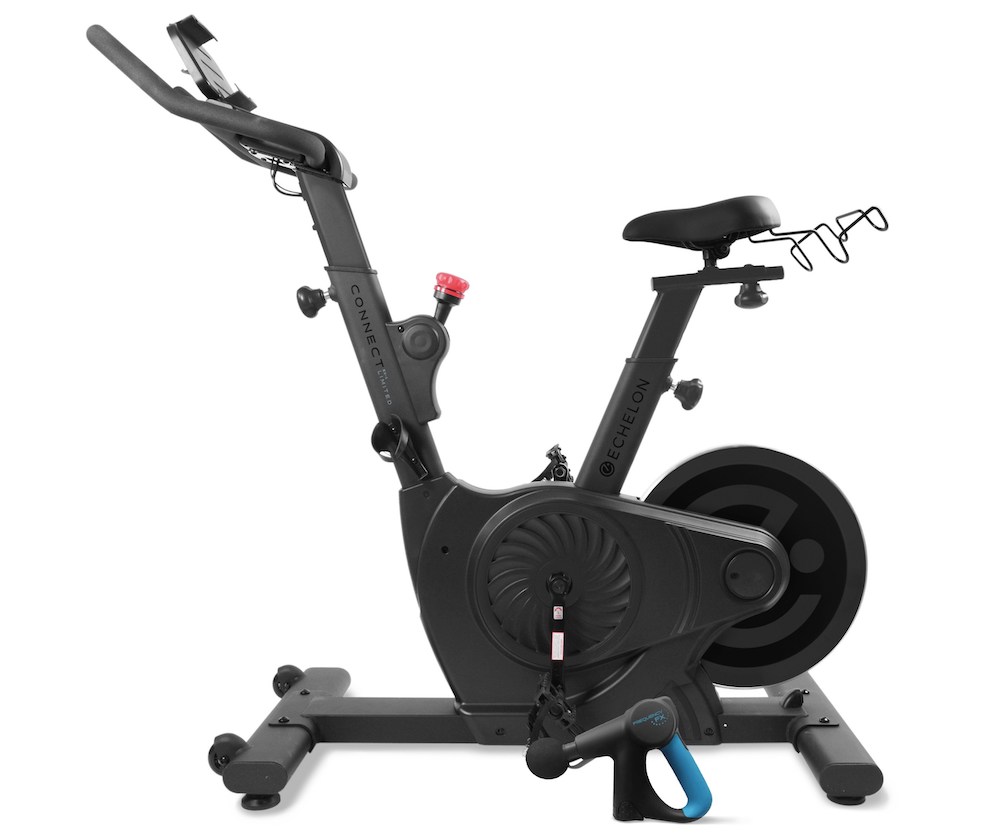 Goldman Invests $65 Million in Echelon in Bet on At-Home Fitness
Echelon Fitness, the innovative connected fitness brand, has completed a $65 million financing led by Goldman Sachs Growth, along with participation from existing investor, North Castle Partners; Piper Sandler acted as exclusive financial advisor to Echelon Fitness, all helmed by the dynamic serial entrepreneur Lou Lentine.
Echelon is dedicated to innovation that makes at-home, connected fitness more accessible. It offers a line of connected products – bikes, rowers, fitness mirrors, treadmill – and an app experience that allows its members to participate in both live and on-demand fitness classes.  Echelon's products are available online as well as through its retail partners, including Walmart, Dick's Sporting Goods, Costco and Amazon. Coupled with its range of product offerings at various prices, Echelon is able to reach a broader customer base and more significant number of households than competitors in the industry.
"Since our inception we have seen astounding growth in member community, retail partners and product offerings," says Lou Lentine, President and CEO of Echelon Fitness. "We are a connected fitness brand dedicated to changing the category through smart innovation at affordable prices, and with an investment from Goldman Sachs, we can propel our business even further."
In 2019, North Castle Partners, a top private equity firm that works with businesses promoting healthy, active and sustainable living, partnered with Echelon, bringing investment capital and decades of experience in the fitness and health industry. The company's extensive portfolio of prior and current companies includes recognizable and established brands such as Equinox, Barry's, SmartyPants Vitamins, Full Swing Golf, Octane Fitness, Atkins, Naked Juice and more.
"North Castle was excited by the opportunity at Echelon to offer a great product at competitive prices before the global pandemic set-in. We have experienced explosive growth and we are very excited to have Goldman Sachs invest in the business alongside us. We have complementary experience and I'm looking forward to working with the Goldman team." Jon Canarick, Managing Partner of North Castle Partners.
"We are incredibly impressed by what Echelon Fitness was able to accomplish with a very small amount of capital raised to date," said Stephen Kerns, a member of Goldman Sachs' growth equity platform, GS Growth, "and we are excited about their omnichannel and multi-product offering that enables a broader reach to retailers and consumers alike."
Since 2017, Echelon Fitness has brought to market over a dozen innovative connected products, including their fitness apps, Echelon United Membership and Fit App. Their portfolio includes Echelon connected bikes, rowers, fitness mirrors and a treadmill, as well as limited edition products for retail partners like the Echelon Connect Sport Indoor Cycling Exercise Bike. Echelon produces over 30 live classes daily and offers a library of nearly 5,000 on-demand, led by their team of Echelon trainers streamed to their rapidly growing community of over 100,000 users. Echelon has studios in Chattanooga, TN and Miami, FL with a full schedule of classes.
Echelon has met an accelerated demand curve due to the COVID-19 pandemic with "ready to ship" guarantees on products sitewide.