Senior Manager, CRM & Marketing Analytics (US)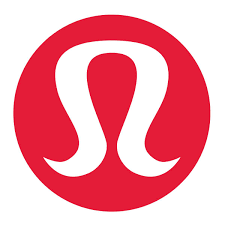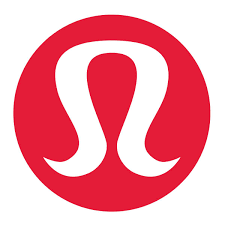 Lululemon
who we are
lululemon is an innovative performance apparel company for yoga, running, training, and other athletic pursuits. Setting the bar in technical fabrics and functional design, we create transformational products and experiences that support people in moving, growing, connecting, and being well. We owe our success to our innovative product, emphasis on stores, commitment to our people, and the incredible connections we make in every community we're in. As a company, we focus on creating positive change to build a healthier, thriving future. In particular, that includes creating an equitable, inclusive and growth-focused environment for our people.
about this team
Apply analytics and data science algorithms to guest data and marketing data to drive more meaningful guest experiences, marketing efficiency, and strategic insights.
a day in the life: what you'll do
-Manage a team of 3-5 Analysts/Data Scientists as they build marketing measurement tools and BI.
-Define day-to-day work prioritization, process, technical requirements for all marketing analytics work and reporting.
-Build and manage enterprise BI and reporting on marketing performance across all marketing channels (e.g. paid search vs. affiliates) and sales channels (e.g. stores vs. ecom)
-Lead improvement of marketing attribution at lululemon using tools such as online attribution, counter-factual analysis, marketing mix modelling and multi-touch attribution
-Identify and lead ad hoc analyses and randomized test vs. control on marketing channel performance across multiple outcomes (e.g. sales, conversion, new customers) to identify opportunities for improved marketing efficiency
-Set consistent standards for forecasting and tracking marketing spend, execution and performance across multiple marketing channel teams and finance groups.
-Produce emotive data visualizations to track sales and guest performance.
-Identify areas of strategic focus for marketing sciences team and set annual and quarterly team objectives
-Delivers tracking and optimization of marketing spend
-Coordinates the budgeting and forecasting of all digital marketing
-Delivers measurement of incremental sales from brand marketing activities for validation of business cases and planning
qualifications
-Masters (or equivalent experience) in a technical field such as statistics, engineering or computer science.
-10+ years (or equivalent education + experience) in a technical role (data science, data analytics, engineering)
-2+ years leading and managing a team
-Experience with digital marketing execution and attribution methodologies
-Experience developing statistical models for measurement
-Experience with modern BI tool (PowerBI / Tableau) and visualization best practices
-Proficient in SQL programing
-Proficient in programing in a statistical language (Python or R) with deep experience using relevant packages (e.g. ggplot, tidyverse, scikit-learn, causal impact, Prophet)
-Experience with modern software collaboration tools (Git)
-Experience in a leading Consultancy or global retail/brand a bonus
-Understanding of database technologies, technical architecture, and machine learning tools
must haves
-Acknowledges the presence of choice in every moment and takes personal responsibility for their life.
-Possesses an entrepreneurial spirit and continuously innovates to achieve great results.
-Communicates with honesty and kindness, and creates the space for others to do the same.
-Leads with courage, knowing the possibility of greatness is bigger than the fear of failure.
-Fosters connection by putting people first and building trusting relationships.
-Integrates fun and joy as a way of being and working, aka doesn't take themselves too seriously.