Pattern Engineer – Women's RTW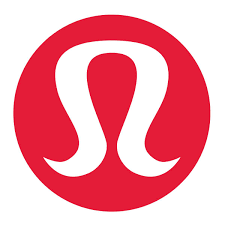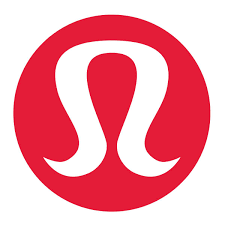 Lululemon
Who we are:
lululemon is a yoga-inspired technical apparel company up to big things. The practice and philosophy of yoga informs our overall purpose to elevate the world through the power of practice. We are proud to be a growing global company with locations all around the world, from Vancouver to Shanghai, and places in between. We owe our success to our innovative product, our emphasis on our stores, our commitment to our people, and the incredible connections we get to make in every community we are in.
About this team:
The Product Development team is responsible for the management of multiple product track development projects at all stages from initial concepting, through design, development and up to start of production. As part of this team, we are comprised of Pattern Engineers, Technical Developers, and Product Managers. This team assists in the creation and commercialization of premium performance product ensuring it is performing for the intended end-use through garment fit and construction, and is meeting the required quality standards through lab and wear-testing in accordance with lululemon business goals.
They are strong communicators who value and develop their cross functional relationships. This is a team of high performers who are constantly striving to develop personally and professionally, practicing open feedback in a trusting space. This team knows how to bring fun into their everyday, prioritizing team connection and enjoying creative sessions together.
A day in the life:
• Organize and prioritize daily workload of assigned product
• Develop complete patterns & cutters must (legend) to achieve Design aesthetic, fit, and construction
• Identify, adjust, and correct fit issues that require pattern corrections
• Effectively communicate and advise technical team and cross functional partners on pattern construction
• Collaborate cross-functionally to monitor and maintain fit & construction to ensure brand consistency
• Collaborate with factories as needed for accurate use of pattern development
• Ability to cut and sew muslins for both live fitting and/or fitting on the form
• Ability to fit on a live model
• Participate in fittings as needed to support Technical Developers in maintaining consistent fit
• Strong analytical thinking, written & verbal communication
• Mentor Pattern Engineers & TD team as required
Qualifications:
• Patternmaking Degree
• 5 – 8 years minimum industry experience in pattern making (preferably development through production)
• Understanding of fit, balance, garment construction, and fabric reaction
• Strong technical knowledge of performance product and fit (materials/fabric, construction, and body movement)
• Strong team player/collaborator, able to work cross-functionally
• Knowledge of product creation calendar timelines and able to work against deadlines
• Proficiency in MS office (Excel/Word/Outlook), Adobe Illustrator, PLM software, Gerber Pattern Making
• 3D software experience (CLO, Browzwear) is an asset
• Experience with plus size market an asset
• Traveled to and worked with manufacturers across Asia, Americas, and Europe
Must haves:
• Driven by the technical aspect of the product creation process
• Attention to detail, initiative, organization, strong verbal & written communication skills
• Ability to manage multiple tasks & competing priorities
• Comprehensive knowledge of fabric, construction, draping, graphic & dye techniques
• Skilled at technical communication with vendors via pattern diagrams & fit photos
• Expert knowledge of Pattern Grading
• Comprehension of end to end product life cycle
• Self-motivated, strong sense of urgency, collaborative mindset
• Ability to work and thrive in a fast paced, cross functional team environment
• Excellent time management, organizational & problem-solving skills
• Curiosity for change & learning, capable of managing ambiguity
• Participate in fit sessions for all products as required
The goal for this candidate is to grow and develop into a Senior Pattern Engineer. As they continue to work within the company, their job position and requirements will be reviewed and amended based on their level and skill sets.